The Great British pub – oh, how we love you so!
Ever stalwart and ever there for us in our hour of need. When it rains, you offer us safe haven from the elements – a cosy spot in which to bunker down for the afternoon and warm ourselves on your life-saving comfort food. When the sun shines, once again you're there for us – providing the perfect setting for us to enjoy those life-affirming rays, made even better with a cold beer or cider in hand. We love the pub, from the traditional boozers oozing with character to the quirky watering holes that will forever hold a dear place in our hearts.
So if we told you we've found a pub that's equal measures traditional and quirky, and that it could very well become your new favourite hangout – that would excite you, right?
Introducing The Red Lion.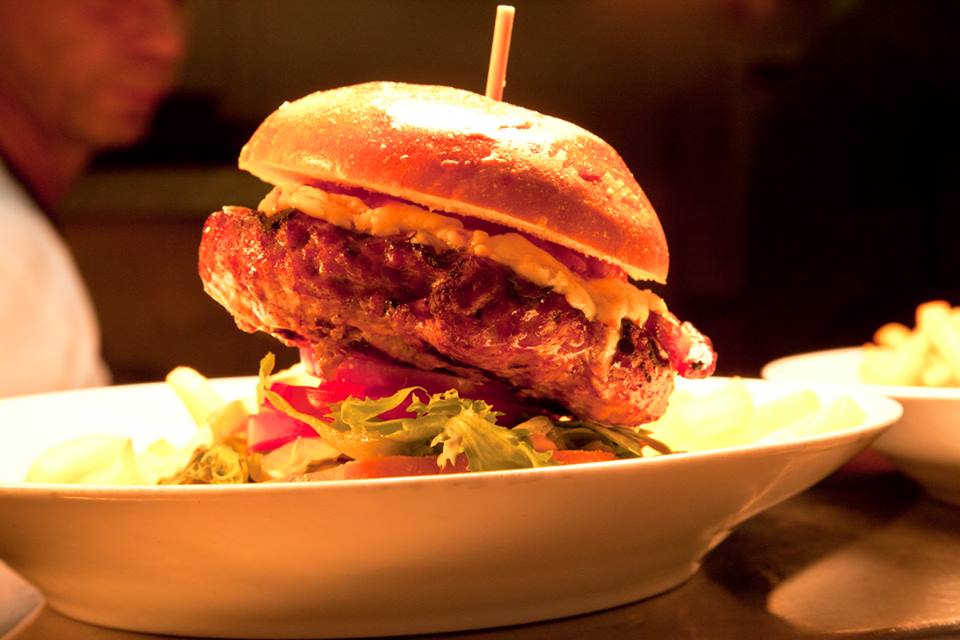 Located on Warstone Lane, The Red Lion is quite frankly one of Brum's better kept secrets – a real hidden gem secreted in the depths of Birmingham's Jewellery Quarter and home to some of the tastiest pub grub you'll find in our great city. Fact!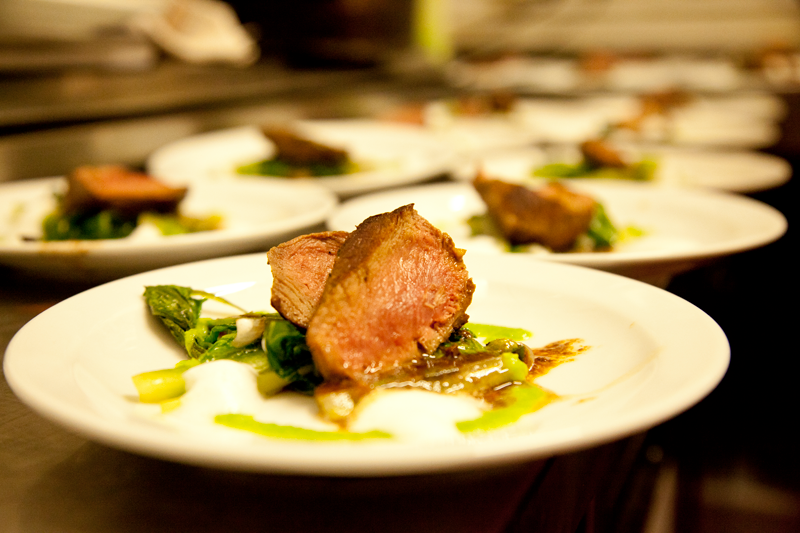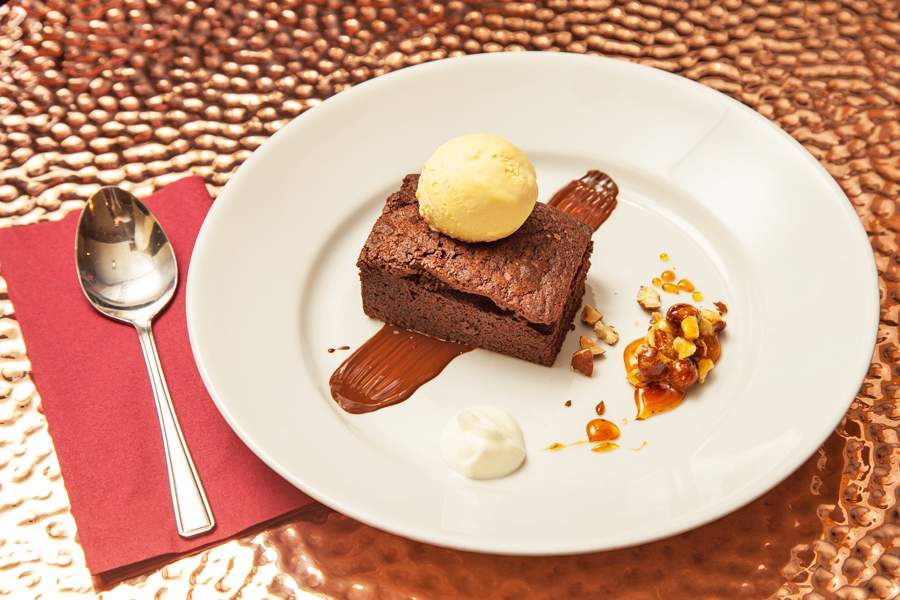 The food itself is an ode to traditional pub grub, with an independent twist of course. Serving up high-quality breakfasts, lunches and dinners, it turns out that you really could just live in The Red Lion (it's definitely cosy enough and they have multiple TV's so you wouldn't even miss your favourite programs…). From game-changing fish finger sandwiches (a firm favourite of many a local) to boisterous burgers and all the steak you could ever dream of, The Red Lion is all about satisfying your deepest and darkest foodie desires.
Foodie Hint: their pub snacks include a Yorkshire pudding stuffed to the rafters with roast beef and gravy. It is awesome.
In terms of alcohol (now your eyes widen and your ears perk up), The Red Lion boasts a diverse array of craft beer and ales. However, what we find really special is their frozen cider – it's essentially a cider slushie and is just the thing to enjoy on a warm summer's day. Dream come true?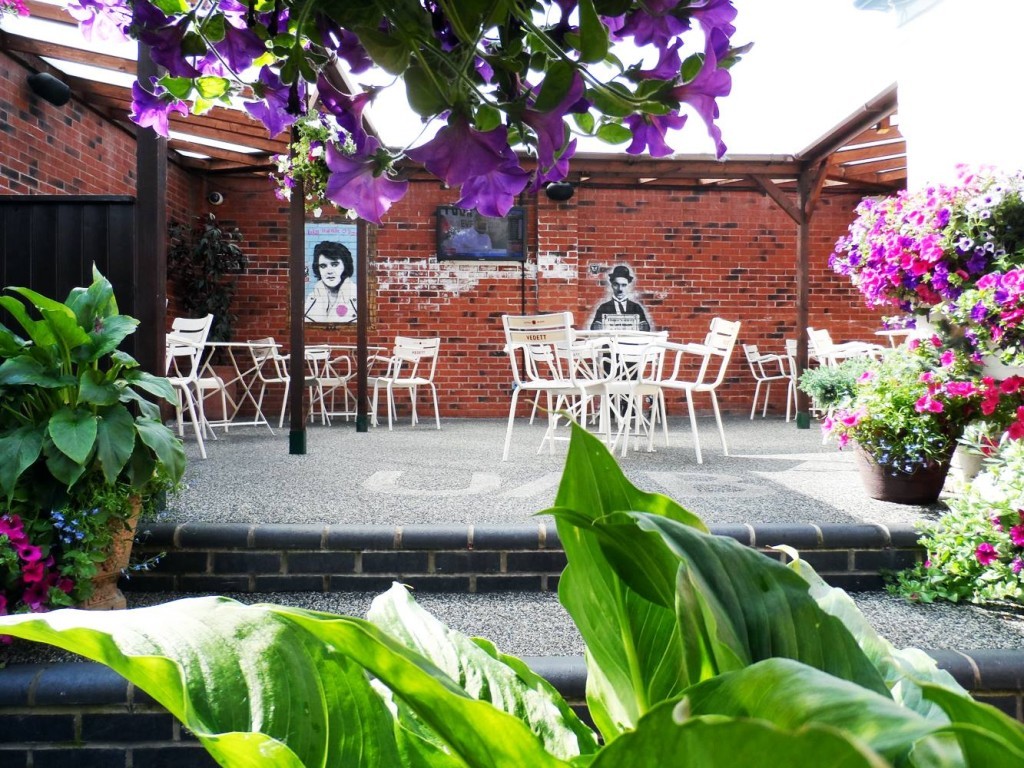 Now, to one of the main reasons (other than the fantastic food, of course) that The Red Lion is a firm favourite of all those in the know – the beer garden. We love a beer garden here in Birmingham, they're wonderful – a perfect space to soak up the summer sun whilst enjoying the good company of friends. Bliss.
The beer garden itself, whilst fairly small, is snug and peaceful with garden furniture that puts you in mind of a holiday in Mallorca and groovy artwork adorning the walls to give the garden that quintessential individualistic character we've come to associate with Birmingham's independents. It's a sun trap filled with frozen cider and mouth-watering pub food – just what the doctor ordered!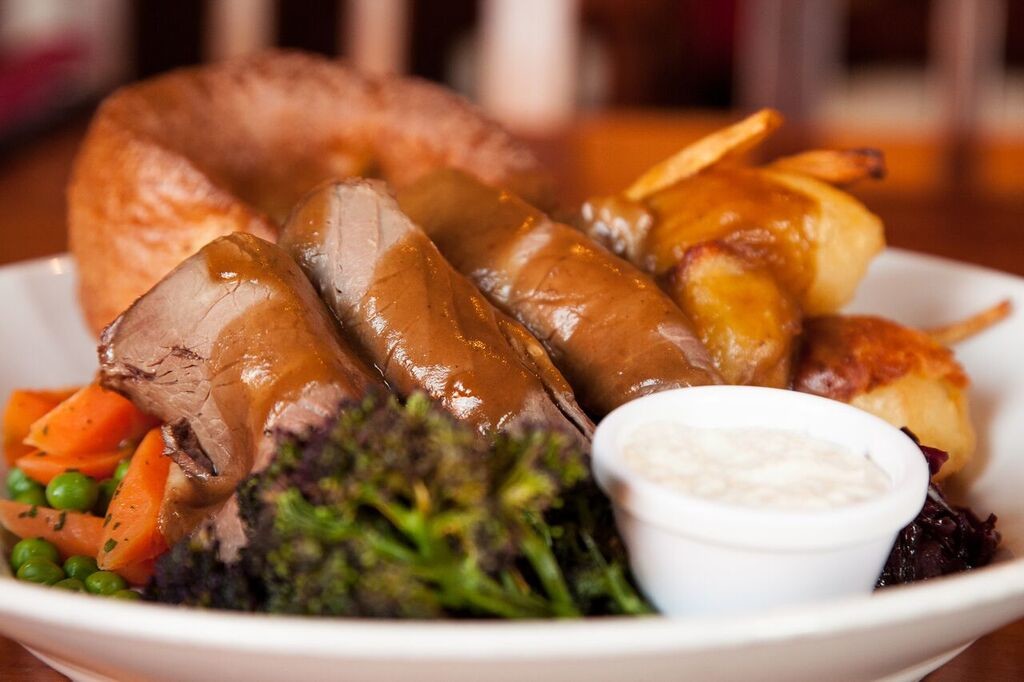 Warning: SPOILER ALERT!
Dear regulars of The Red Lion, we apologise for permanently ruining your precious Sunday Lunch haven with an influx of new and strange people. We realise you want all the roast meal goodness to yourselves and you guard the secret of this wonderful pub jealously – but in all fairness we did put spoiler alert, so…
Indeed, The Red Lion has made quite a name for itself amongst certain circles for their outstanding Sunday roasts. With piles of delicious potatoes, crispy Yorkshire puddings and tender meat, roasted to perfection – this is the traditional pub roast, with an extra serving of quality. Seriously folks, this is definitely one to cross off your list should you think yourself a keen Sunday Lunch enthusiast – just don't tell anyone else, alright?
Top Tip: the roast lunches are incredibly popular and The Red Lion is not the largest of pubs, so we recommend you book if you wish to thrill your taste buds on this particular Sunday feast.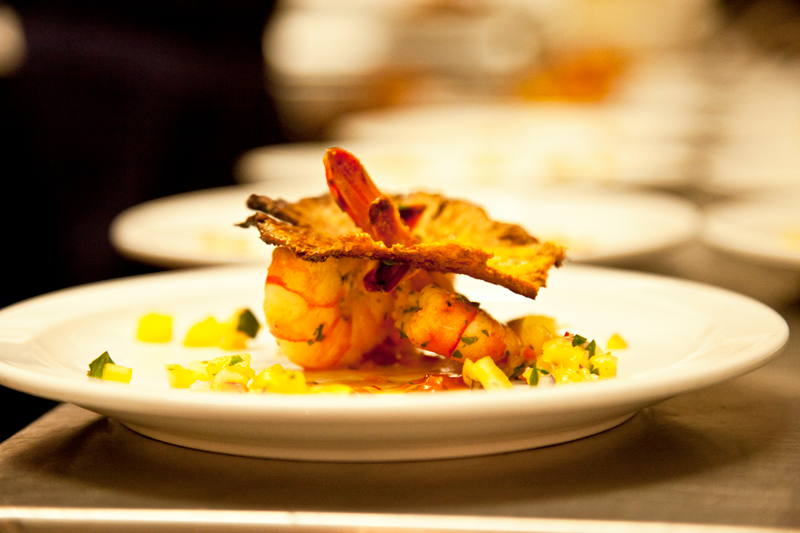 The pub itself is more of a local's watering hole, being one of Brum's better kept secrets – that's the vibe it gives off upon entering. The traditional red leather seating compliments the dark wood to give The Red Lion the look of a characterful 'British boozer'. That is until you notice the funky artwork adorning the walls and the mix of young working professionals and older regulars, then you realise that this pub is something special.
In addition to the two main lounges, and the aforementioned beer garden, The Red Lion also boasts an upstairs function room which is regularly used for their quiz nights (every Tuesday, and involves a chicken wing challenge – oh hells yes!), the monthly food and wine event (in collaboration with the brilliant Connolly's wine merchant – booking essential) and live jazz (most Friday nights). It's safe to say there's a lot going on at The Red Lion and it's all rather awesome. We highly recommend a visit.
So, if you're looking to satisfy your never-ending hunger on a traditional pub lunch or dinner whilst soaking up the sunshine in a funky beer garden, or you're simply looking to discover somewhere new and unearth one of Birmingham's best kept secrets, then a trip to The Red Lion is definitely in order!
Now offering Independent Birmingham Membership Card holders 20% off food until 5pm (Monday – Saturday) OR a free can of Vedett beer when you purchase a main meal after 5pm (Monday – Saturday), for more information you can visit their website or follow them on Twitter