Sunday Lunch, the most glorious of Great British pastimes. A time for family to get together (no matter how busy their individual weeks have been) and spend some quality time enjoying one of the greatest forms of pub food to grace this Earth – the Sunday Roast! Succulent beef slices (whether rare or well done), perfect potatoes with their crisp outer layer revealing the soft and fluffy centre within, pigs in blankets and stuffing bring joy to the heart and, of course, there must be vegetables for those ever essential vitamins and minerals. And let's not forget one of the most defining aspects of our Sunday Roast, the make-or-break accompaniment to this fine, time-honoured tradition – the crisp Yorkshire pudding. Oh, we love a Sunday Lunch in Britain, and it's no wonder that every weekend pubs across the country are packed with hungry punters yearning for their weekly fix. Yet not all roasts are created equal and rumour was abound about one pub renowned for it's celebration of this beloved dish – and so, we went to investigate.
Introducing The Plough – where Sunday Lunch isn't just a pastime, it's a passion.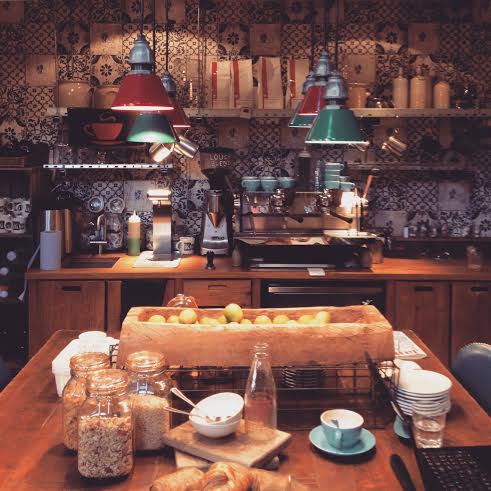 Located on High Street (Harborne), The Plough is homey, individualistic pub-cum-coffee house dedicated to brewing up delicious coffee and serving up one of the best Sunday Roasts to be found in the whole of Birmingham.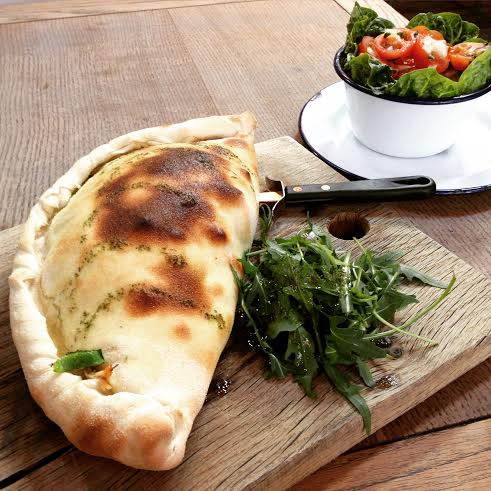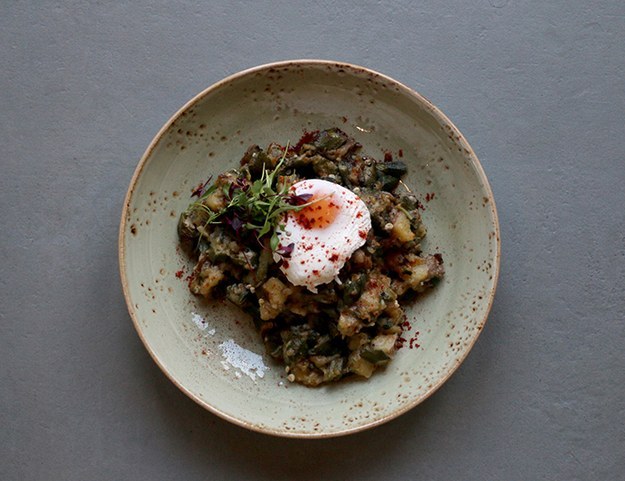 Specialising in serving up an array of traditional, home-cooked pub food with a twist, The Plough has entrenched itself deep in the hearts of all who live in Harborne and beyond with its great tasting grub and its friendly, intimate environment. Whether you're looking for beef brisket or pizza, sausage and mash or a kilo (yes, you heard us!) of chicken wings, The Plough is all about providing those quintessential home comforts – and nothing quite beats sitting in a cosy corner whilst thrilling your taste buds on some of the best comfort food around. Furthermore, The Plough is also home to one of the Top 25 Sunday Lunches in the UK (The Times), with their delicious roasts bringing eager food fanatics from across Birmingham to pay tribute to this magnificent feast of British tradition. Beef, pork, chicken or vegetarian – choose your weapon and then revel in this ode to Great British cuisine.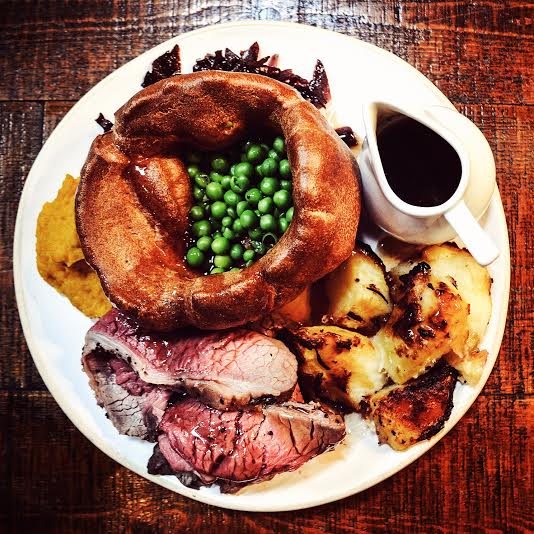 In addition to great tasting, classical pub food and a Sunday Roast that'll leave you purring like an over-fed cat splayed out on the settee, The Plough is also, to the delight of many, a coffee house – serving up a lovely cup of Joe and all those essential breakfast and brunch accompaniments guaranteed to turn even the most die-hard night owl into a morning person. Indeed, with brunch becoming an increasingly popular activity, its comforting to know that The Plough serves up anything from coconut milk porridge and Lucky Charms to eggs florentine and pancakes every single day of the week – we highly recommend to all breakfast enthusiasts.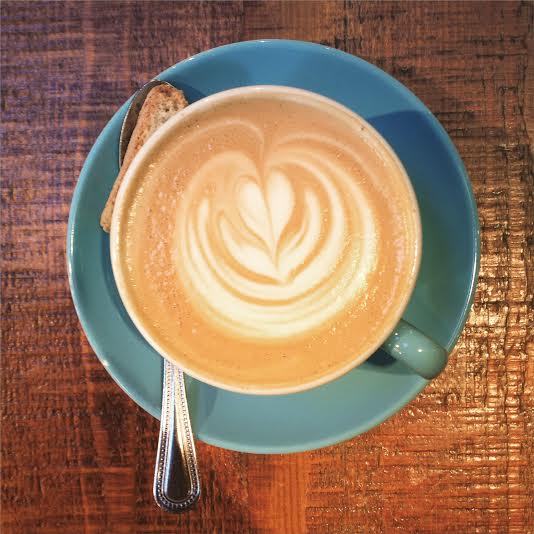 The pub itself is both intriguing and cosy, with the individualistic decor complimenting the homey atmosphere to create a truly relaxing and comfortable space in which to enjoy great tasting food and the pleasant fragrance of coffee. Whilst your eyes may be drawn to the large breakfast bar (providing a lovely area for keen breakfast enthusiasts to enjoy their daily coffee fix over the morning paper), the quirky light fixtures (including original, antique spotlights – for the vintage aficionados amongst you) and the funky, retro wallpaper – aside from all that, none who enter The Plough can do so without noticing their fabulous beer garden.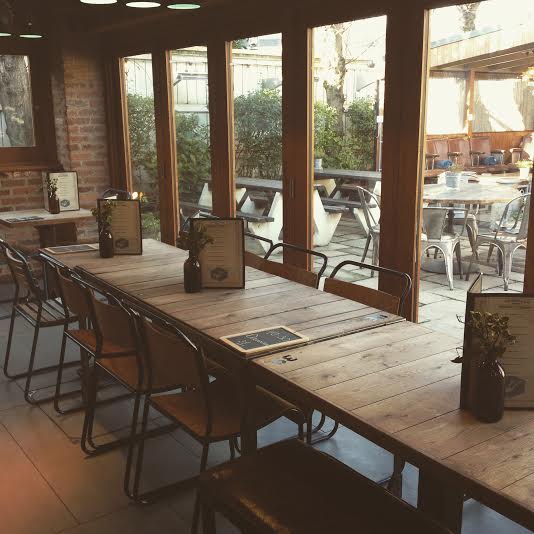 Now we all know soaking up the summer sun with a cold pint of beer (or a cocktail!) in hand amidst the good company of friends is the stuff dreams are made of, and, with so few days in which to enjoy the glorious sunshine, beer gardens have become a defining factor when it comes to our choice of pubs in summer. Yet, the beer garden at The Plough transcends mere seasons and provides a lovely escape from the hustle and bustle of daily life even in the midst of winter's chill – and it does with with hot water bottles! Yep, the bohemian-esque vibes of this delightful beer garden can even be enjoyed in the cold months and nothing quite beats snuggling up with a loved one, hot chocolate clasped in both hands and a hot water bottle to keep you nice and toasty – bliss.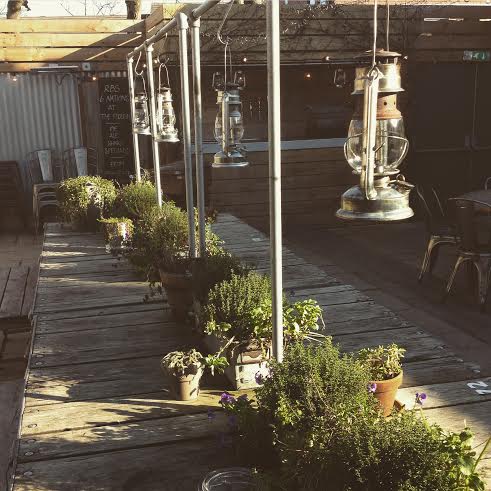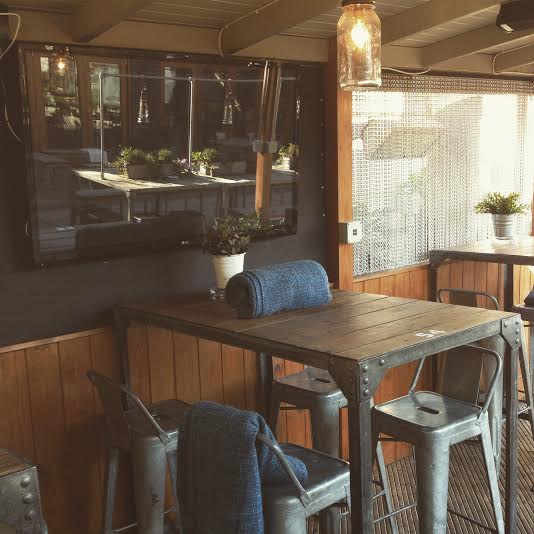 So, if you love the thought of whiling away your Sunday afternoons with your friends and family in this marvellous pub and thrilling your taste buds with a lovely Sunday Roast, or you're simply looking for somewhere cosy and inviting to enjoy a delicious brunch, sip coffee and read your book, then a trip to The Plough is definitely in order!
Now offering Independent Birmingham Membership Card holders 10% off food 8am – 5pm (Monday – Friday), for more information  you can visit their website or follow them on Twitter