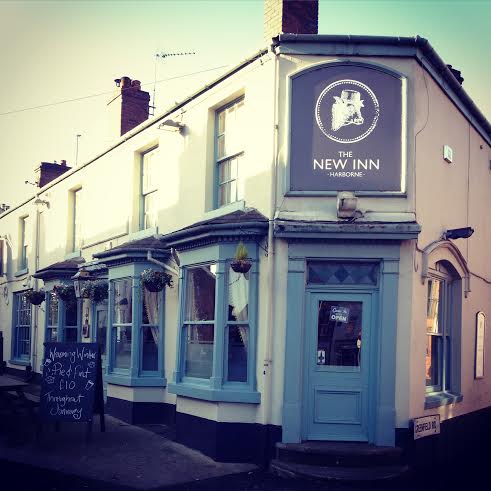 With Christmas officially over and with it dreams of stuffing our faces with whatever passes before our eyes and quaffing mulled wine at any given hour of the day (all in the name of festive cheer!), many of you are contemplating quitting the life of  colossal burgers and delicious hot dogs, of tasty cocktail concoctions and glasses of fine wine. Whilst an admirable sentiment, and one we're sure you're definitely going to stick to for at least one whole day before you cave in and finish off the remainder of the Christmas food in a feast of glutony and regret – we're here to show you a different path, a tastier path. One where there are no restrictions on what you eat because you know what, you are actually awesome and diets are not awesome! Right, now we've got that out the way we feel it's our job, our mission even, to show you the error of your ways. And to do this we've drafted in one of Harborne's favourite local pubs.
Welcome to The New Inn – where home comforts light the way to our hearts.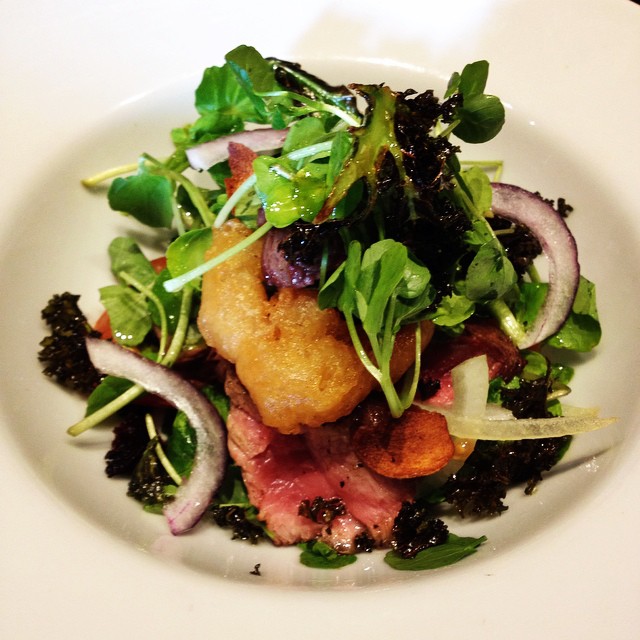 Located on Vivian Road (Harborne), The New Inn is a traditional yet contemporary, family-friendly steak and alehouse boasting one of the largest beer gardens in Birmingham and dedicated to providing the denizens of Harborne with a cosy space in which to relax, enjoy the good company of friends and feast on some of the tastiest pub food around.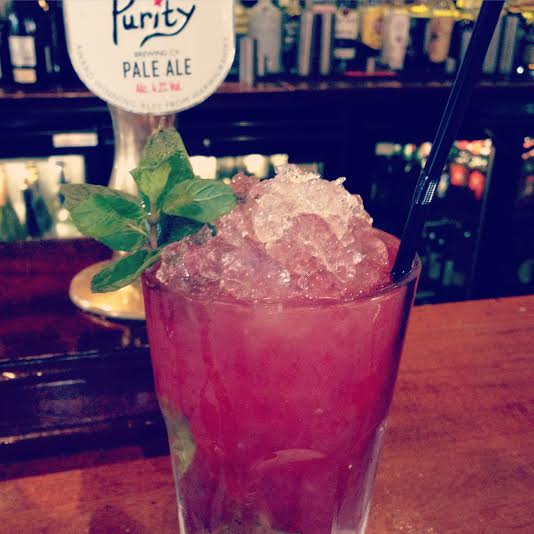 Specialising in serving up a range of tender and mouth-watering steaks, all sourced from organic rare-breed Longhorn cattle so that your favoured cut of meat (be it rib-eye, sirloin or fillet) is both rich in flavour and melts in the mouth, The New Inn has certainly made of a name for itself in the steak department since opening and nothing quite beats the sight of a juicy hunk of meat (steady now…) and a cool pint of cask ale at the end of a long day at work – bliss.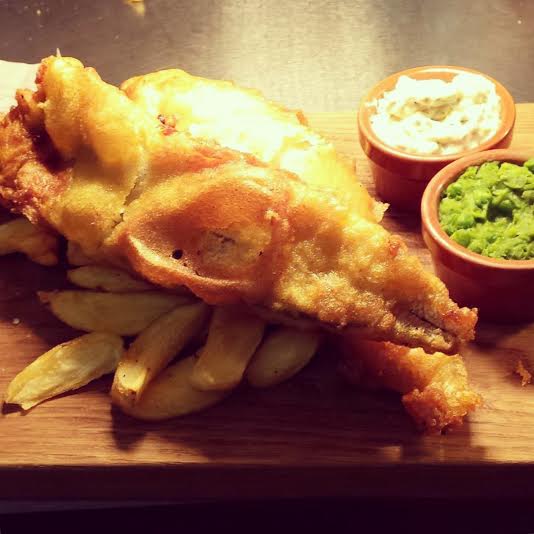 In addition to steak, The New Inn also serves up an array of classical, heart-warming pub dishes (as well as a few intriguing inventions of their own) alongside a range of delicious cocktails, fine wines and cask ales with which to accompany your meal. From traditional fish and chips with mushy peas to crispy lamb salad (because not all pub food is unhealthy you know), vegetarian options for the non-meat eaters and wonderful Sunday roasts with all the trimmings, The New Inn is all about home comforts and having fun – and their rather extensive cocktail menu is certain to keep you entertained until it's sunny enough to enjoy the rather expansive beer garden and patio seating outside.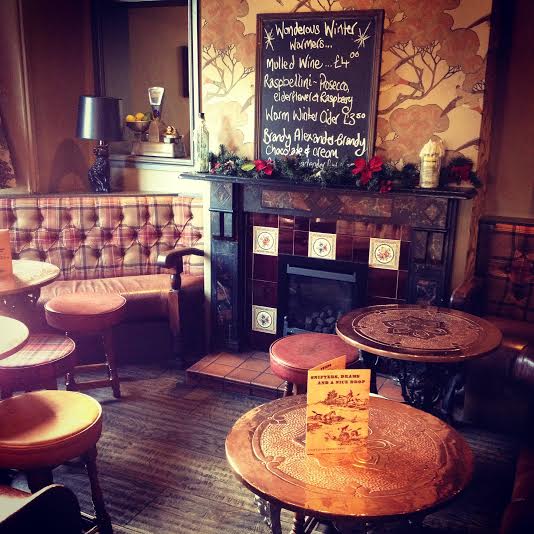 Both contemporary and stylish, the décor encompasses the authentic pub atmosphere we all know and love – just without the sticky tables and dusty cushions! Inside The New Inn you'll find cosy corners aplenty, perfect for those of you looking to catch up with friends away from the hustle and bustle of the main bar and for those of you looking to get snuggly with a loved one. Copper table tops and log fires make for a pretty scene and you'll find that a Sunday afternoon amidst these comfy and stylish settings sipping on delicious cocktails is just what the doctor ordered. With the front of the pub acting as a relaxing lounge area, the main bar area as a restaurant, and the colossal beer garden out the back as the ideal location for spending sunny afternoons catching the rays, The New Inn is both exciting and chic – and one we highly recommend visiting!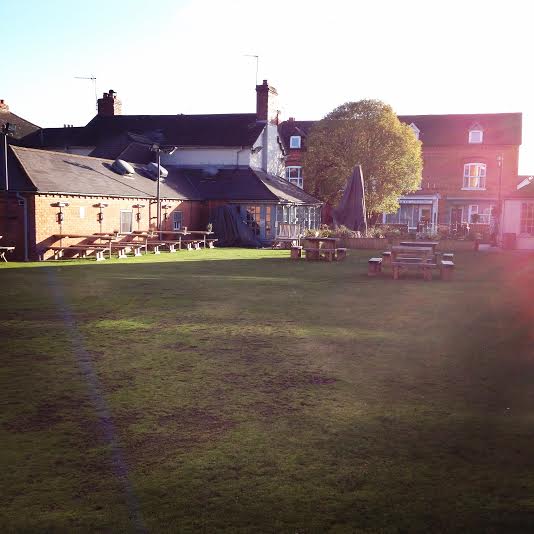 We could talk about how good The New Inn is until the cows come home. Steak is one of those tricky cuts to get right but they show the meat the respect it deserves. It's rare you get a steak cooked well done but make no misteak, with the quality of chefs at The New Inn the point is pretty moo (ok, that last one was a stretch. Sorry for the slightly overzealous punning, it's our first write-up back and we've still got slightly too much festive cheer left over from Christmas – and we love steak…).
Now offering Independent Birmingham Membership Card holders 20% off food (Monday-Friday) excluding steak night specials, you can check them out at http://www.newinnharborne.co.uk or on Twitter: @newinnharborne