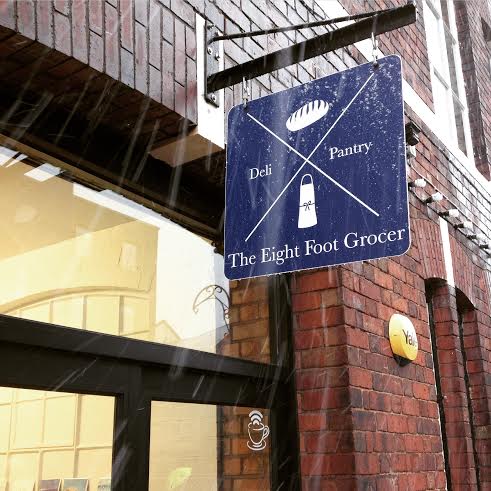 It's a rare occurrence nowadays to walk down the road to your local grocers, be greeted with a smile by the owner and a 'good morning to you' and undertake your weekly grocery shop – taking pride in the knowledge that what you're buying is local produce for local people. Nowadays our high streets are dominated by big chains to the detriment of smaller independents, so often visited for their convenience instead of their quality. However, there are some who hold true to the values of localism and recently we have seen a noticeable resurgence in those looking to shop local and support their community – as well as a subsequent rise in new independents opening in the city. We decided to visit one such newcomer to Birmingham.
Welcome to The Eight Foot Grocer – local produce for local people.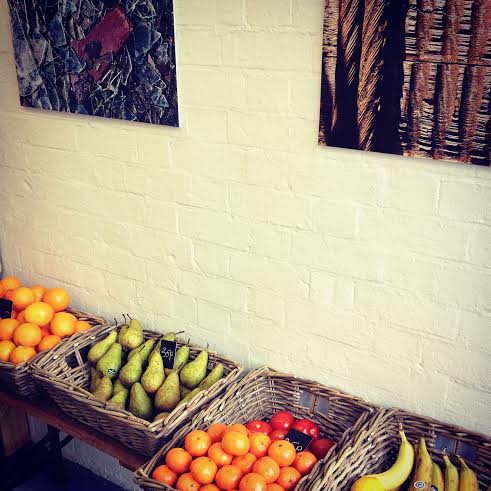 Located on Caroline Street (a mere 30 second walk from St Paul's Square), The Eight Foot Grocer is an independent grocery and deli dedicated to providing The Jewellery Quarter with fresh, top-quality local produce and a cosy space in which to grab a tasty bite to eat.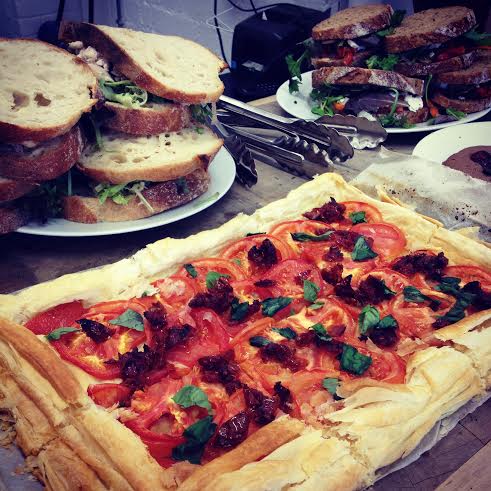 Whilst relatively new to our city, The Eight Foot Grocer is already making a name for itself as one of Birmingham's hidden gems. Formerly the loading bay of a biscuit factory long forgotten in our memories, the space in which the grocery is housed is eight foot in width and thus the name 'The Eight Foot Grocer' came to be (we just though't we'd clear that up incase any of you were expecting to see a giant grocer stood behind the counter…).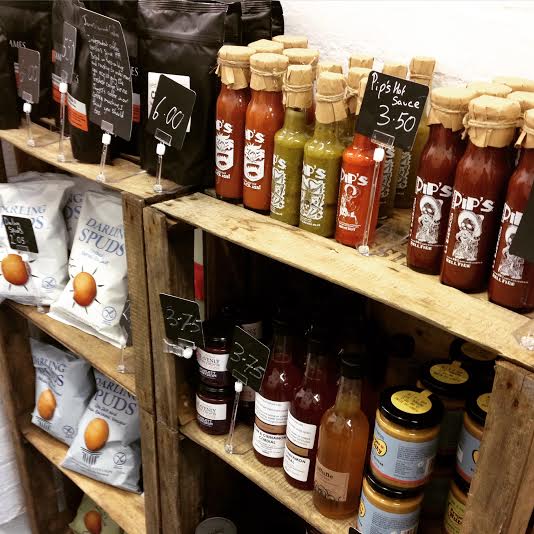 Stocking an array of fresh and local produce, with daily bread being delivered from the wonderful Peel and Stone bakery, The Eight Foot Grocer is all about providing the highest quality produce from in and around Birmingham at great prices. Whether you're looking for Pip's Hot Sauce or a few bottles of craft beer from local brewery Two Towers to add a little something extra to your evening meal, or you're simply out of bacon, milk, fruit and peanut butter and are looking for somewhere to purchase your weekly groceries, The Eight Foot Grocer, whilst not rammed to the rafters with produce, is certainly a great alternative to the big chains.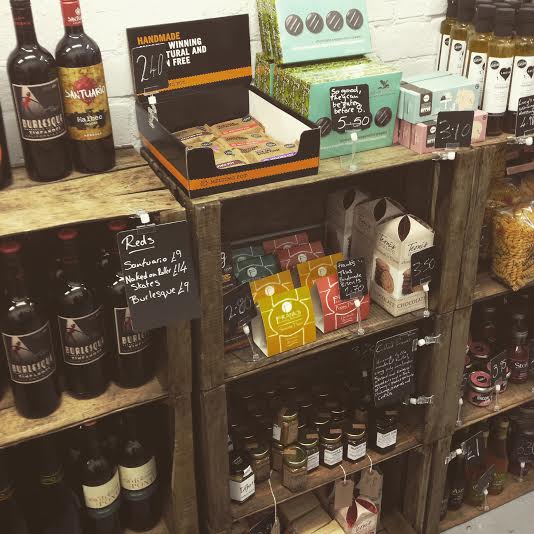 In addition to delicious peanut butter, pasta, crisps, hot sauces and meats, The Eight Foot Grocer also offers a daily menu for those looking to grab a quick bite to eat at breakfast or lunch. From lovely sandwiches and soup to mouth-watering cookies and pastries, all aspects of the daily menu are freshly made each morning and certain to make your belly rumble should your gaze fall upon their tasty spread. Furthermore, for the brunch aficionados amongst you, every weekend The Eight Foot Grocer serves up a tasty brunch consisting of pancakes, granola, eggs, coffee and more – the perfect excuse to get out of bed at the weekend and enjoy the finer things in life!
The shop itself, whilst fairly narrow and in some sense minimal (with its bare, cream, 'white-wash reminiscent' walls), is cosy and intriguing. Fresh, seasonal fruit and veg, along with the deli products and bread, line one wall housed in lovely wooden crates to embody that quintessential 'marketplace' vibe and lining the other wall are tables and chairs, providing welcome seating for those looking to grab a quick bite to eat or pass the morning sipping coffee and catching up with a friend. Indeed, The Eight Foot Grocer creates a slightly industrial, marketplace environment and is certainly a fantastic new addition to the city and to The Jewellery Quarter.
So, if you live in and around Birmingham's Jewellery Quarter and wish to buy local produce from your local grocery, or you're simply looking for somewhere a bit different to grab a delicious brunch or light lunch, then a trip to The Eight Foot Grocer is definitely in order!
Now offering Independent Birmingham Membership Card holders 10% off the everyday menu and off coffee/tea, you can check them out at http://www.the8footgrocer.com or on Twitter: @The8FootGrocer