Booze is the answer, I don't remember the question…
Let's face it, living in Britain, we all need a little more sunshine in our lives. Even during the summer months, the cold winds blow and every last one of us envisages ourselves on a beach, soaking up the rays with a mojito (or two) in hand and the warm sand between our toes. Now, we can't promise you Cuba, but we can bring you the next best thing… Cue the rum and juice – lime juice that is!
Introducing The Cuban Embassy.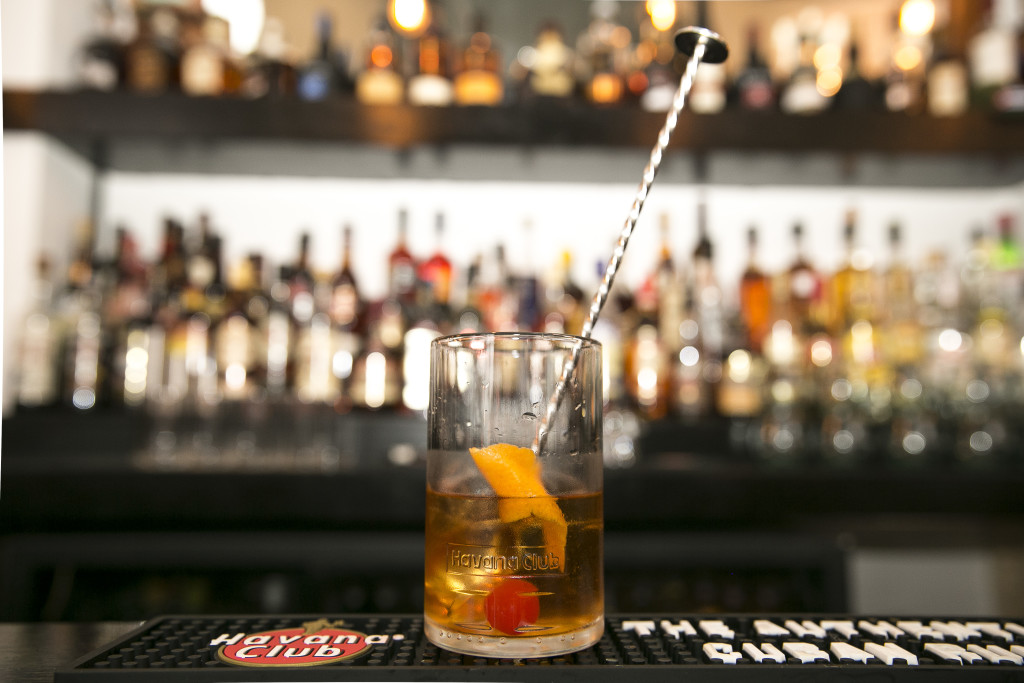 Located on St Mary's Row (Moseley), The Cuban Embassy is a vibrant and colourful tapas bar with a penchant for live music and a certain soft spot for rum – viva Cuba!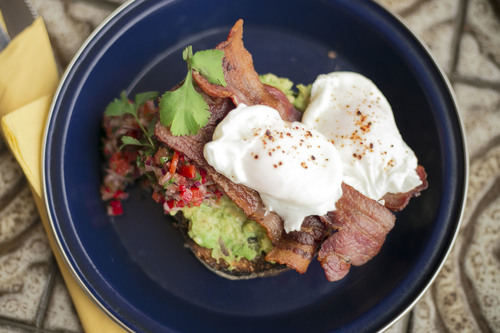 Specialising in rum (all the rum, it would appear), The Cuban Embassy is all about showing you a good time – and their selection of over 120 different rums will definitely do just that! Authentic Cuban cocktails are the name of the game in this colourful bar, and whilst your mojito may not be made with crushed ice, it has been made the Havana way so that, for those few short hours you're sipping rum and chatting with friends, you're immersed in the authentic tastes and flavours of Havana.
From mojitos and daiquiris, to the connoisseurs choice, the Old Fashioned, one sip of these cocktails and you'll soon discover your long lost love for Cuba coming to the fore – and a sudden urge to get up and dance the moment you hear the house band strike their first chord.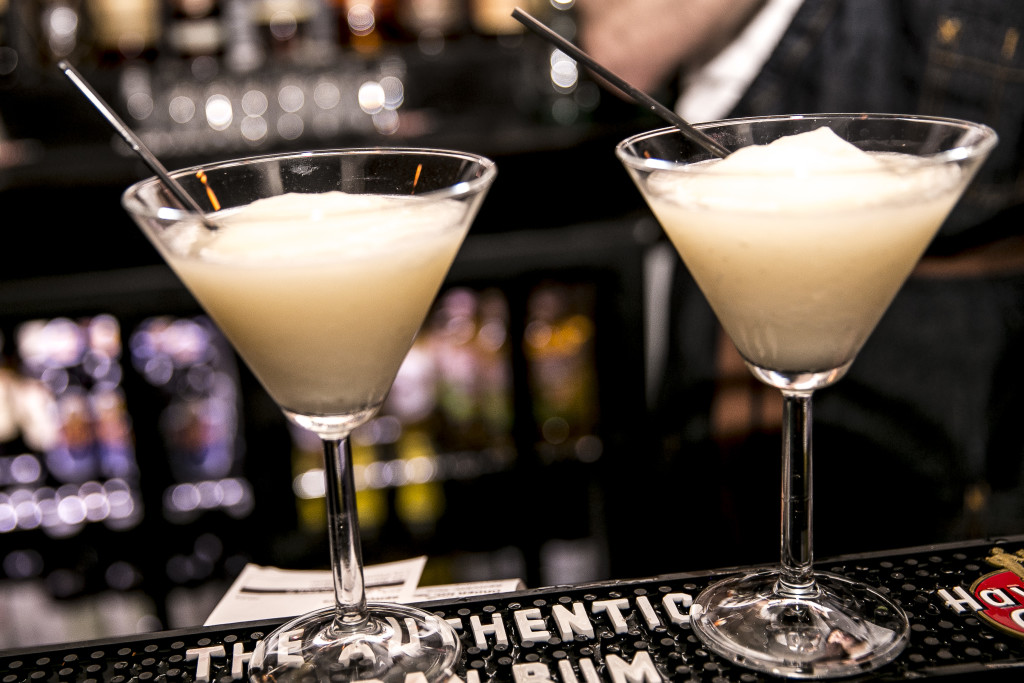 Which brings us on to music. Music is a huge part of Cuban life, which makes it a huge part of The Cuban Embassy too! Indeed, 6 nights a week you can head over to New Havana (we're trying this nickname out for size, bear with us) to be regaled by the snazzy sounds of Latin-infusion from The Cuban Embassy's house band (Rhythms Del Toro) as you sip cocktails, thrill your taste buds with all the tapas you can physically cram into your mouth, and sit back to enjoy the fun and energetic vibes of this wonderful bar. In fact, one of the defining aspects of The Cuban Embassy is that it's a destination – meaning that you can simply turn up early for a few drinks and some light bites, enjoying the good food and the company of friends, before moving on to the heavy stuff (yes, we do mean just drinking more rum) and heading upstairs to dance until the early hours of the morning.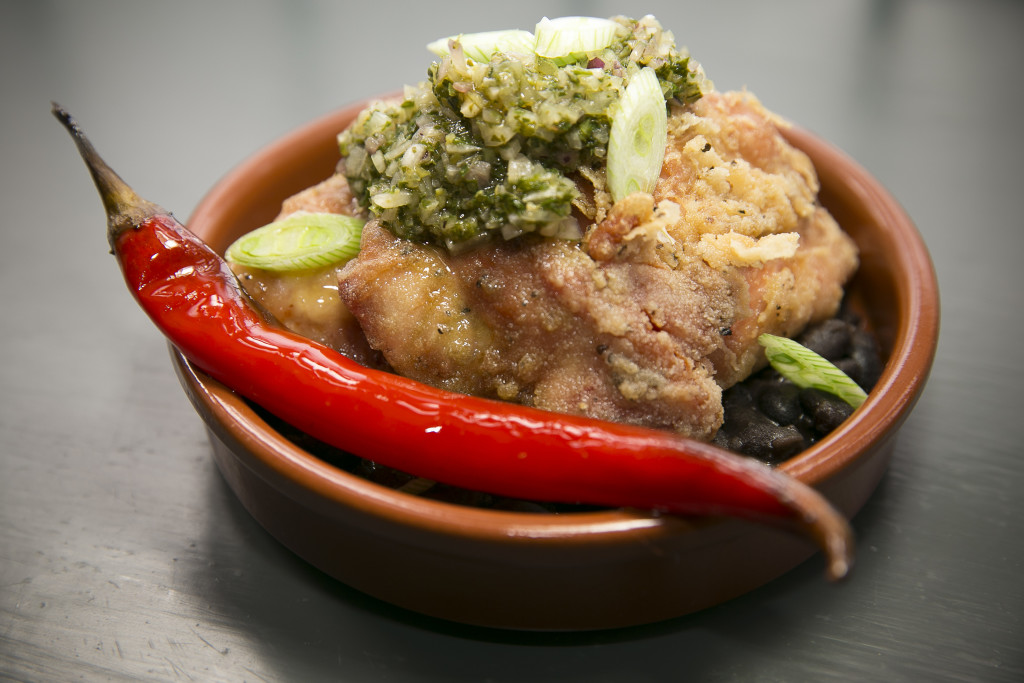 Now, to the grub! We love tapas in Birmingham, it's a small-plate revolution sweeping across our city and there's just something about these sharing dishes that captivates us. The Cuban Embassy serves up an array of Latin American-inspired tapas, with a hint of Spanish and just a pinch of African thrown into the mix – because, as they say, variety is the spice of life. Satisfy your hunger on prawn and crayfish salads, slow-cooked pork belly, succulent beef shin and, everyone's favourite accompaniment, patatas bravas. Heart-warming and bursting with flavour, these small plates are perfect for adding an intimate edge to any date night, or simply for hogging all to yourself in what would later be described by witnesses and innocent bystanders as a 'feeding frenzy'. Oh you!
Foodie Hint: Should you be feeling rather peckish one Sunday afternoon, The Cuban Embassy offers an alternative Sunday roast for you to sink your teeth into. Pork stuffed with chorizo, spiced chicken – folks, this is the stuff dreams are made of.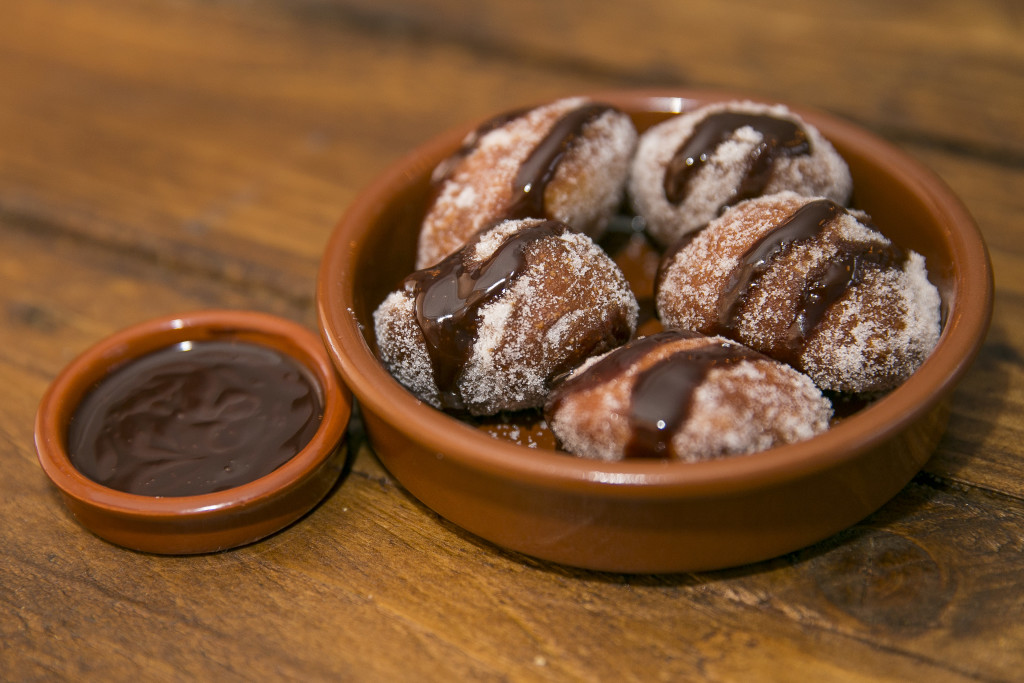 In addition to Cuban cocktails and delicious tapas, The Cuban Embassy also offers a rather mouth-watering breakfast menu – with the coffee having been imported directly from Cuba for that authentic and bold taste. Break your fast on smashed avocado on cornbread, topped with bacon or scrambled eggs, and when you're done with that and you're onto your second cup of Joe, there's cake to accompany it – because coffee and cake go together like, well, coffee and cake.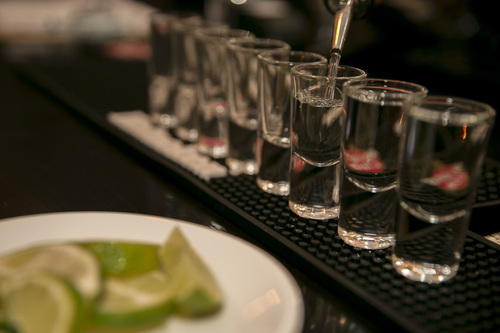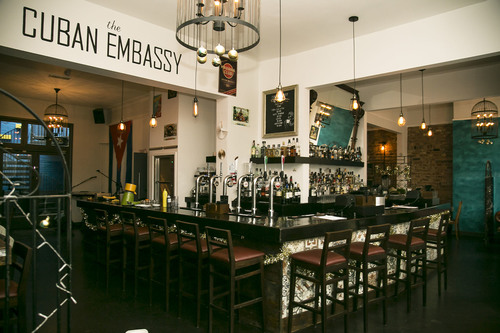 So, if you enjoy the sound of satisfying your thirst on delicious, Cuban-inspired cocktails before dancing the night away with your friends, or you're simply looking for somewhere vibrant and cosy to enjoy a cup of coffee and a spot of breakfast before tackling the day, then a trip to The Cuban Embassy is definitely in order!
Now offering Independent Birmingham Membership Card holders 2-for-1 on all cocktails and 2-for-1 on all coffees – for more information, you can visit their website or follow them on Twitter