The humble hot dog. Ever has it offered comfort to weary fathers and excited sons, huddled around the campfire whispering ghost stories to each other under starry skies. Ever has it provided sustenance and joy to those cheering their team on at the 'big game', giving stalwart supporters the strength to follow their team to distant cities through rain and snow. The hot dog has been with us through a lifetime of memories, often overlooked, its glory unrecognised, yet ready in an instant when needed most. However, word had reached us of one bar where the hot dog is not only celebrated but revered, transformed from its humble trappings into a work of art – and never has art tasted so good! Introducing The Bureau, wherein hot dog heaven resides.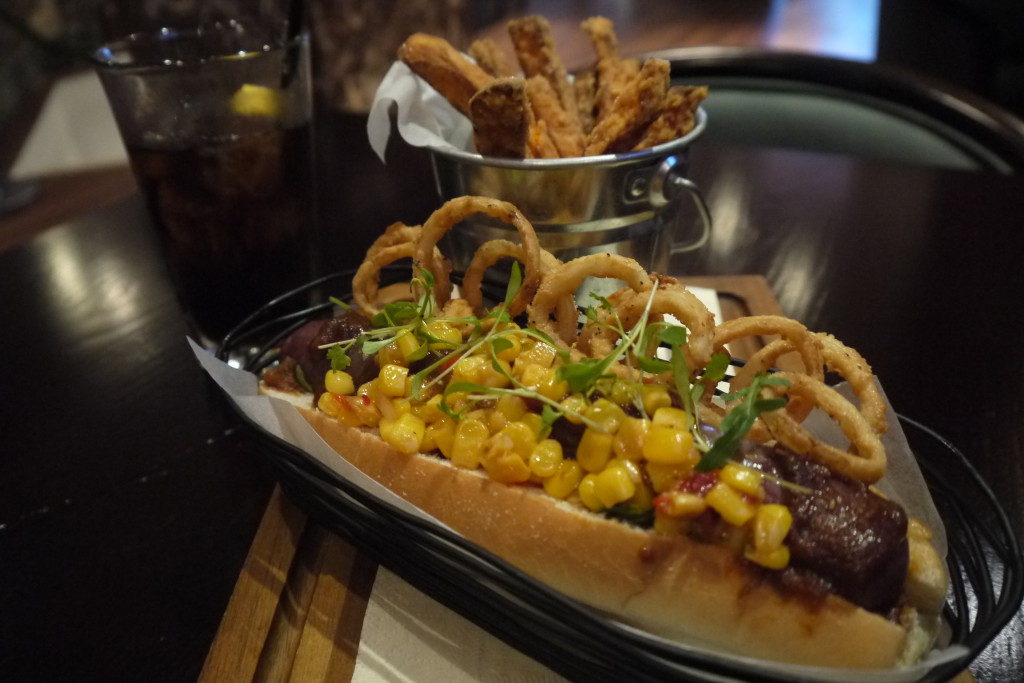 Located on Colmore Row (right next to Victoria Square), The Bureau is a contemporary bar-come-deli dedicated to serving up some of the most memorable and innovative hot dogs around. From the Jerk BBQ Beef Dog to the intriguing Thai Fish Dog, the hot dogs are not only incredibly delicious – they are a masterpiece of decadence, so much so that it's almost a crime to actually eat them! Piled high with quirky garnishes and complementing relishes, these hot dogs really do take centre stage (making lunch both tasty and stylish).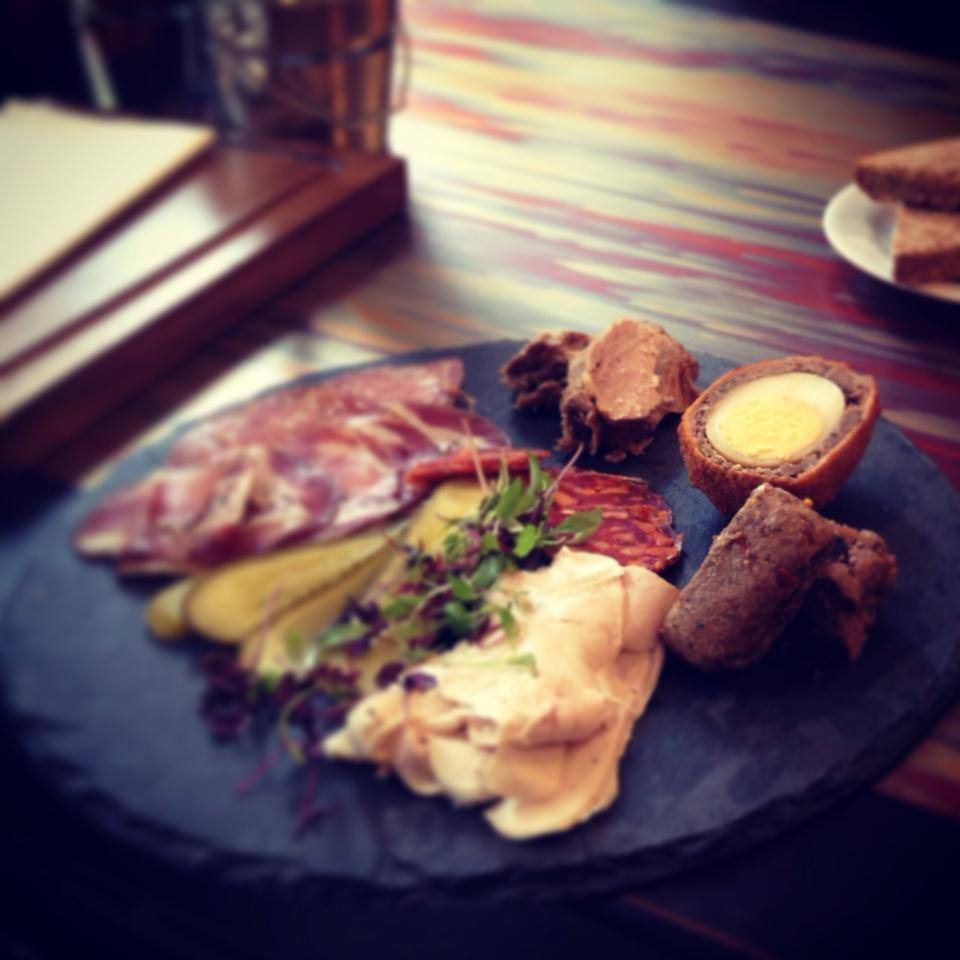 However, if hot dogs aren't really your thing then fear not! The Bureau also offers a tasty range of burgers, salads, soups and cakes to sink your teeth into, along with a number of captivating sides with names like 'beef dripping chips' (I mean, who can say no to that?). Furthermore, for those of you looking for a slightly lighter lunch, a choose-your-own deli slate is available – whereby patrons are able to pick and choose between a mouth-watering array of meats, fishes, cheeses and vegetarian options with which to compose their individual slates.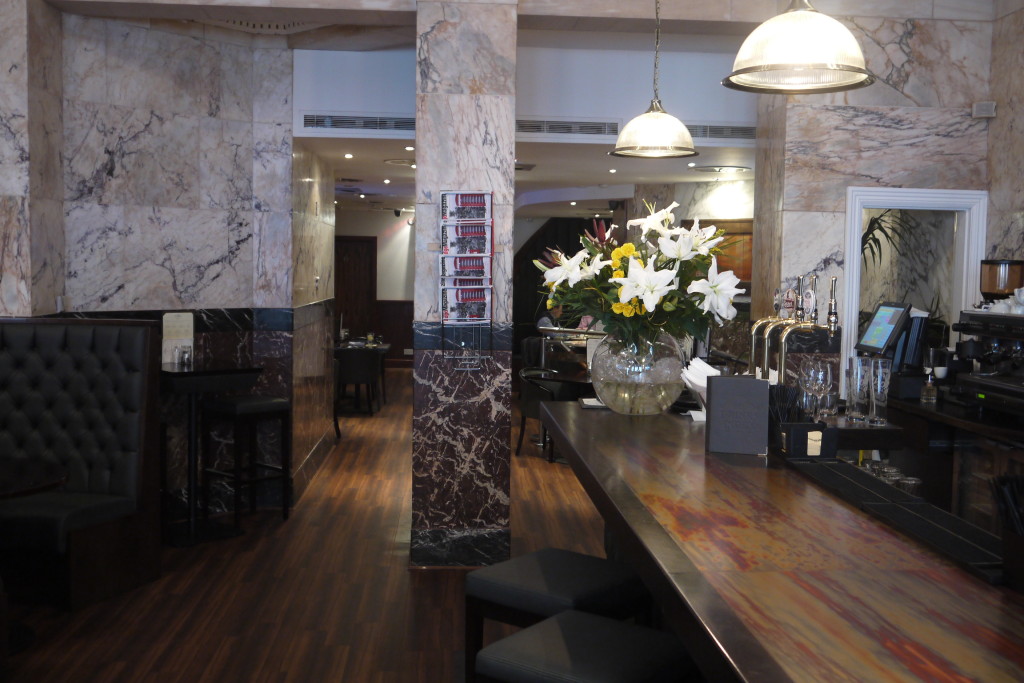 Whilst food is an art form at The Bureau (reeling in customers like a pack of hungry wolves for supper!), the venue itself is actually a bar and its décor reflects this. A long bar housing a huge range of spirits, beers and wines dominates the immediate area, with marble pillars and hardwood floors giving The Bureau a contemporary and modern feel. In addition to this, booth seating is available so that large groups, or those ordering food, can sit down and enjoy the amazing cocktails in comfort – and the cocktails really are something else! An experienced and friendly bar staff is ready to whip up anything from old classics to a variety of innovative (and delicious) concoctions of their own, perfect for enjoying a quiet drink with your friends after work or for those of you looking for something a bit different on a night out.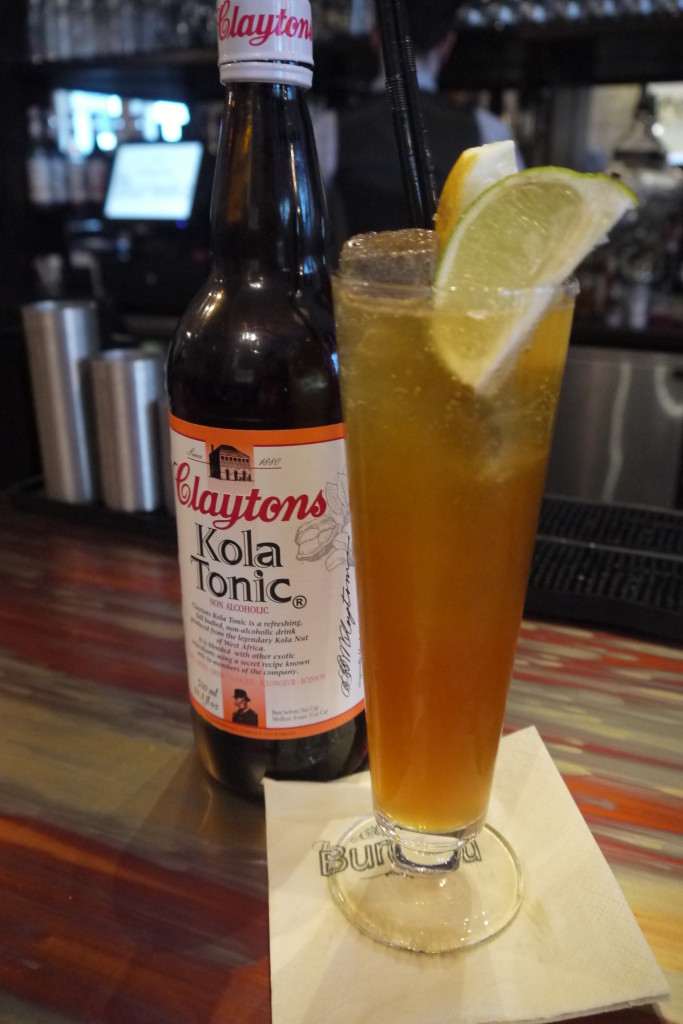 Between an extensive array of expertly created cocktails and a range of thought-provoking food that'll leave you craving hot dogs in your sleep, The Bureau definitely is the real deal. With plans to open additional floors, and even a rooftop terrace, exciting times are definitely ahead for these hot dog connoisseurs.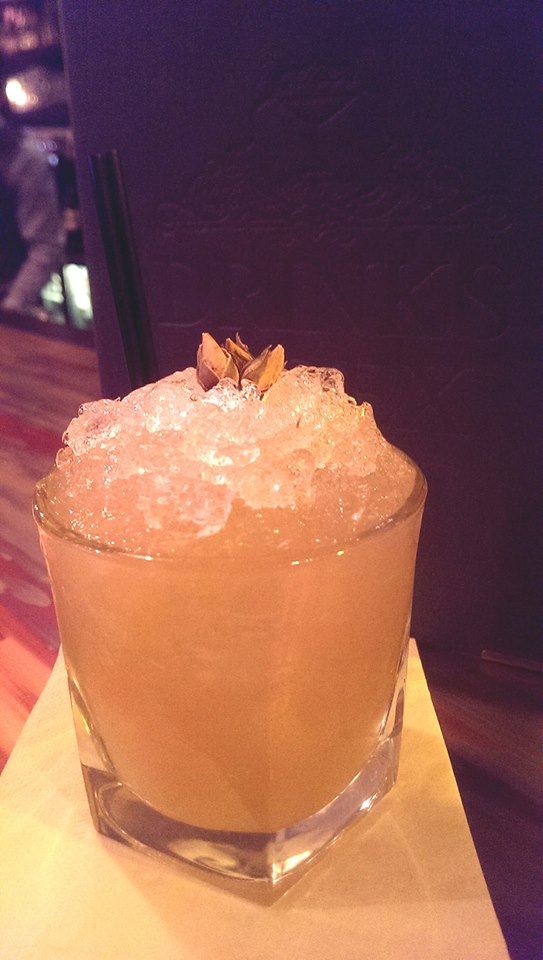 So, if you're into incredible food and tasty hot dogs slathered in all kinds of goodness, or you're just looking for a friendly and laid-back environment in which to sip on a few sophisticated cocktails with your friends, then The Bureau is your choice destination. And now The Bureau are offering Independent Birmingham Membership Card holders 10% off all food – so get out there and enjoy! You can check them out at www.thebureaubar.co.uk or on Twitter: @TheBureauBar