Meat, glorious meat!
If you're into steaks and burgers, pigs in blankets and wings, then gather around folks as we begin our glorious tale of rare breed meats and towering burgers. It's about to get tasty! We apologise to your wallets and waistbands in advance.
Welcome to Meating.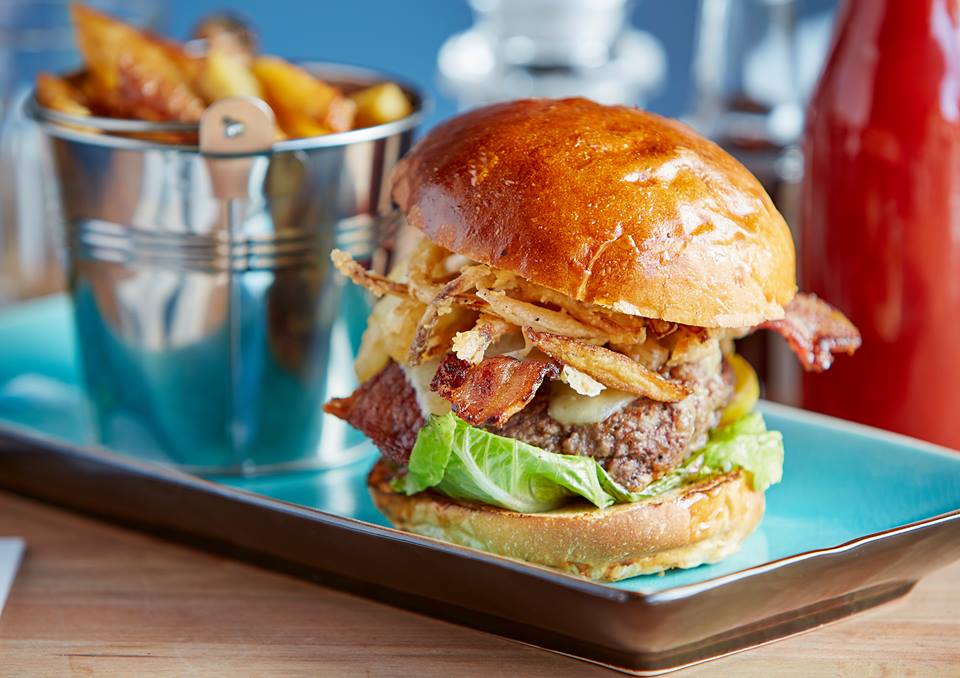 Located in The Arcadian (a short walk away from Moor Street Station), Meating is an independent steak-house and barbecue joint dedicated to thrilling taste buds with rare-breed steaks and joyous meats grilled over an open flame.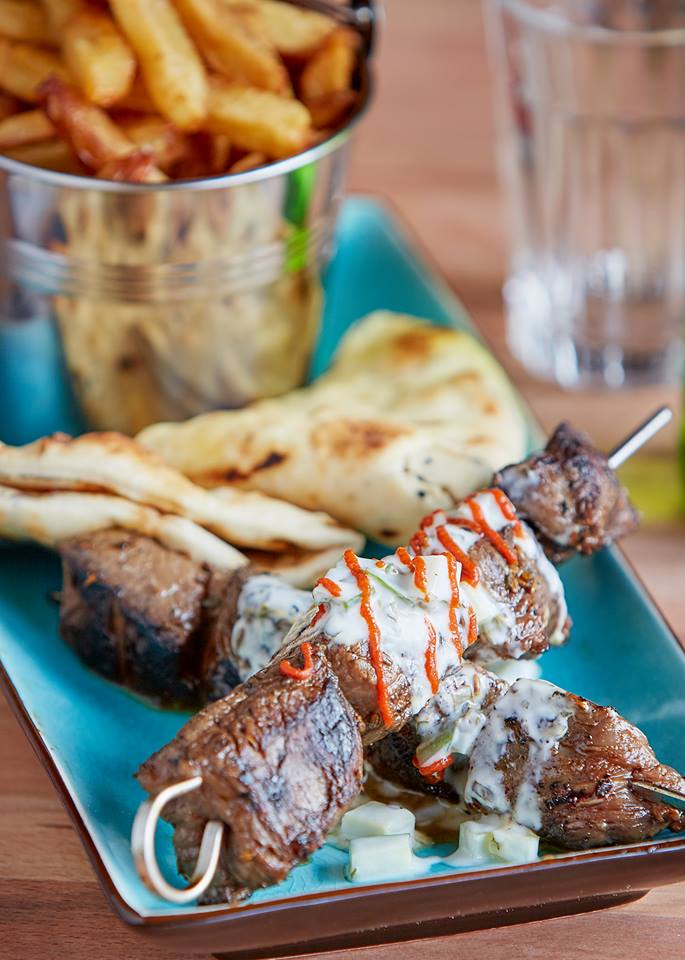 If juicy, tender steaks are just your thing, then gather around as we spin a wondrous tale of barbecued meats and satisfied tastebuds. Specialising in sourcing rare-breed meats from north Yorkshire, Meating takes great care to ensure that not only are their meats ethically sourced and farmed, but they maintain a consistent great taste and tenderness so that whatever your cut of choice (be it flat-iron, rump or T-bone), your steak will simply melt in your mouth – leaving you with a satisfied stomach and a smile on your face! Accompany your steak (grilled over open flame) with anything from fries to charcoal vegetables, mac 'n' cheese to garlic mushrooms, and you'll definitely be winning at dinner time. FACT.
For dessert: remember when you were a kid and you could make your own ice-cream creations at certain restaurants – well, the good folks at Meating are resurrecting this awesome practice with their Sugar Fix gelato bar. Oh, the nostalgia! Pick and mix your ice cream and adorn it with toffee popcorn, chocolate pieces or crushed After-Eight mints, then slather it in sauce. Alternatively you can go for one of their pre-created sundaes piled high with all manner of tasty treats. These desserts are so good they almost make you want to skip your main meal and head straight to the sweet stuff. Almost.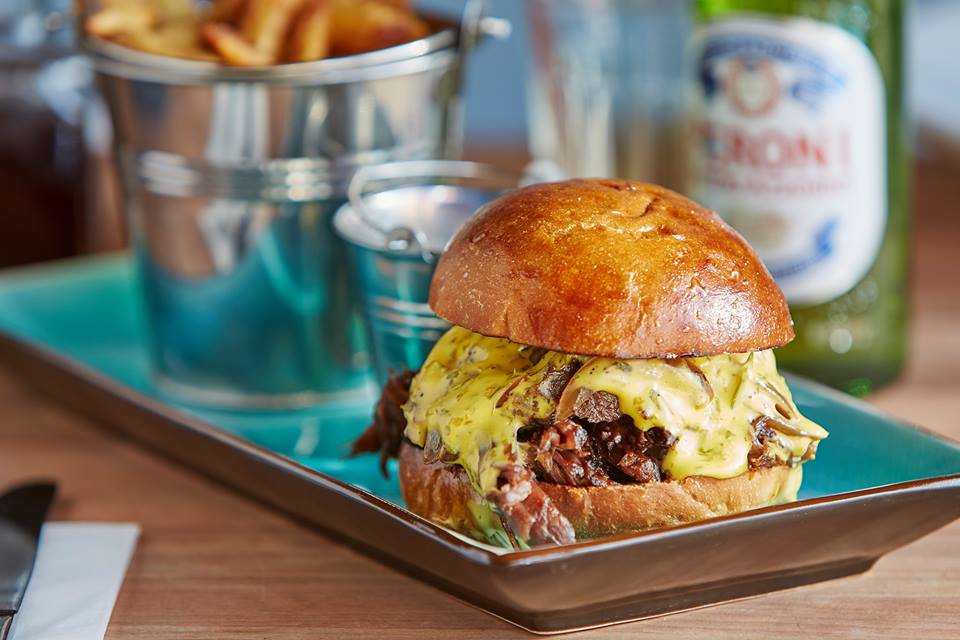 In addition to steaks, Meating also serves up an array of tasty finger foods (wings, pork crackling with apple sauce, pigs in blankets and more) for you to sink your teeth into, as well as a truly delicious range of towering burgers. Folks, these burgers are on another level – and, of course, you can double the meat for just another £3, for that ever-essential additional foodie feasting. From caramelised onion and blue cheese to jalapeño cheese sauce, maple bacon and nachos, the creative fillings are only out-done by the great taste – we heartily recommend you stop reading this article right now and go grab yourself one of these burgers. We're serious folks, go!
Now, whilst this article has been slightly (and by slightly we mean entirely) focused around meat, Meating does offer a number of delicious, and intriguing, vegetarian options for the meat-free amongst you – ensuring that an evening out with the carnivores doesn't leave you feeling left out of the feeding frenzy. Sink your teeth into grilled halloumi accompanied by charcoal vegetables, or salivate over The Wannabe – a grilled vegetable, feta and pesto burger that would make even the hardiest carnivore jealous. If only for a second.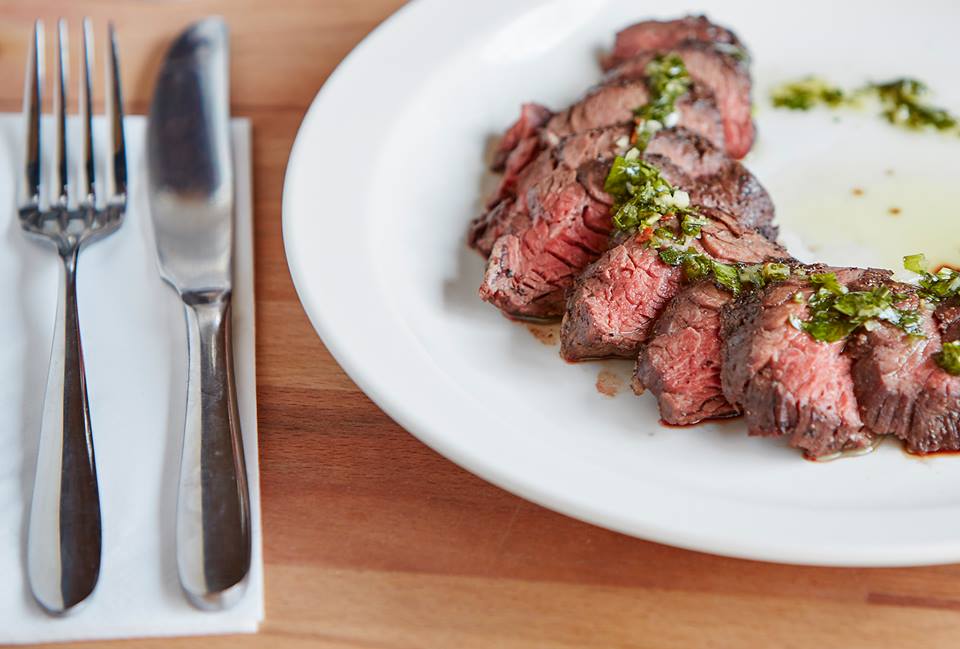 In addition to tasty burgers, mouth-watering steaks, milkshakes to make you quake (yep, they even do milkshakes) and delicious cocktails – as if that isn't enough – Meating also offers hungry foodies the chance to sink your teeth into the greatest of all Sunday-oriented meals – we're talking about the Sunday Roast, of course. Oh, the glorious potatoes, the crunchy vegetables, the tender meat, and let's not forget the gravy! Sunday lunch is more than just a meal, it's a pastime, a way of life – and Meating ensures that, just like all their other food offerings, the high-quality is apparent from the moment you take your first bite. Wonderful, just wonderful!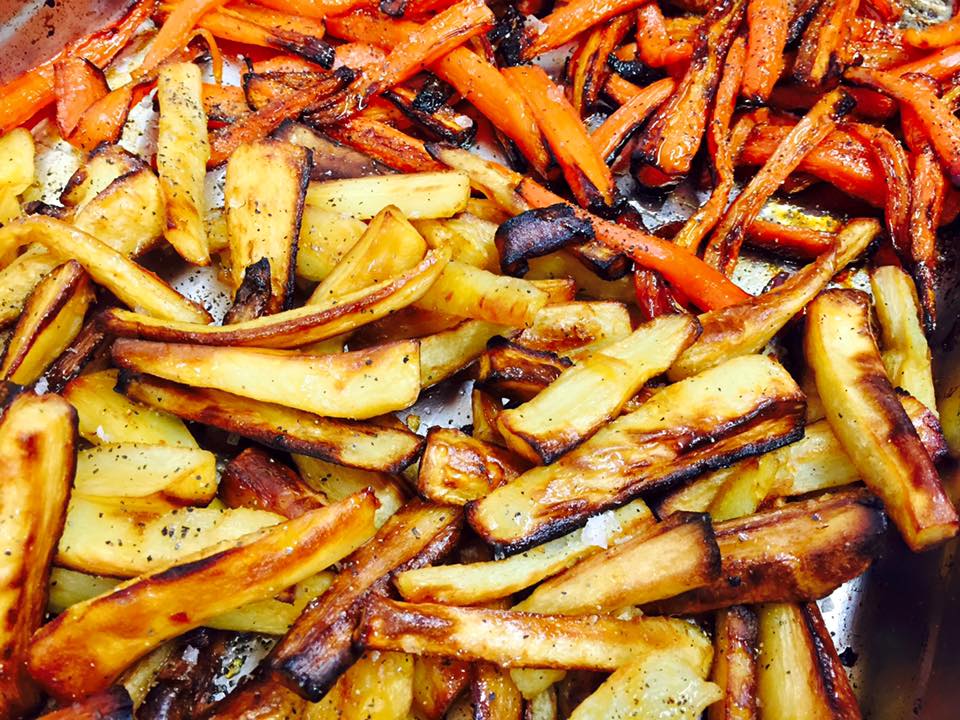 So, if wrapping your lips around colossal burgers piled high with all kinds of goodies is your idea of a perfect evening well spent, or you're simply looking for somewhere new and intriguing where you can chow down on a beautifully-cooked rare breed steak without a care in the world, then a trip to Meating is definitely in order!
Now offering Independent Birmingham Membership Card holders 20% off food (all week) – for more information, you can visit their website or follow them on Facebook