When it comes to creating a memorable dining experience, there's really no one better at it than the Argentinians.
Basing their whole ethos around enjoying the good company of family and friends, whilst using great food to instil that life-affirming feeling of warmth and togetherness, asado dining isn't just a way of preparing food, it's a way of life. Indeed, we all love a good barbecue and when it comes to barbecue cuisine, it's safe to say that both our hearts and our bellies are captivated from the get go. Colourful and fiery, imbued with great flavour from the open flame, yet rustic and laid back in nature, asado dining is what life is all about. So prepare yourselves folks, because things are about to get tasty. Real tasty.
Introducing Fiesta del Asado.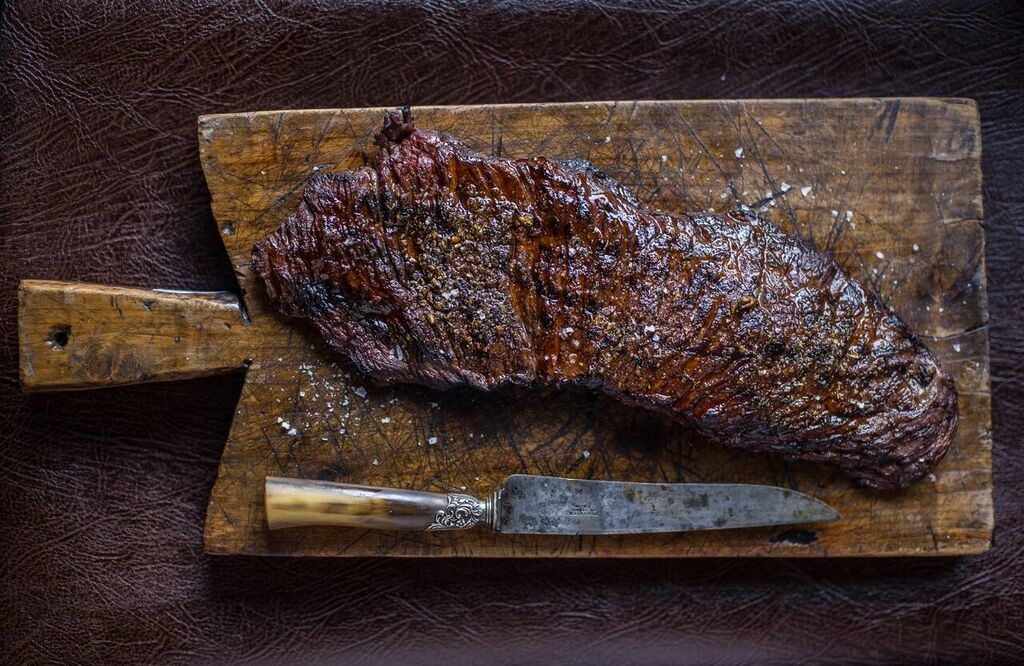 Located on Hagley Road (Edgbaston), Fiesta del Asado is a cosy, elegant independent steakhouse dedicated to providing the hungry foodies of Birmingham with some of the tastiest (and we mean tastiest!) mouthfuls of steak they will ever have the privilege of eating in their life. FACT!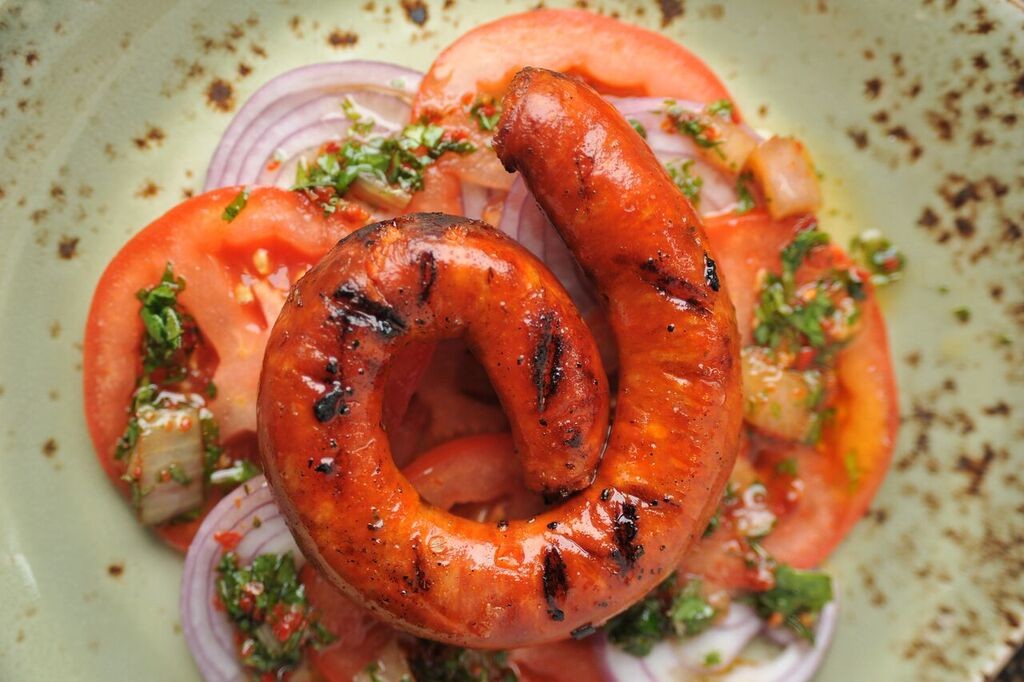 So, without further ado, let's talk about steak. It's wonderful, we love it – and Fiesta del Asado fry it up just how you like it, whether that's medium-rare (the proper way) or blue, well-done or any other crazy way you may like your meat (we don't judge… ok we do slightly). Now, since we're talking meat here folks, let us draw your attention to Fiesta del Asado's pièce de résistance – the magnificent (and we mean truly magnificent) 40oz bife de costilla. Whilst there are a number of steak options, each as tasty as the other with meat so juicy and succulent that one bite will have you swearing you're actually dead and in some sort of meat-based heaven, nothing can truly compare to this wonderment of meat and open flame. One half fillet steak, which will literally melt in your mouth, the other half sirloin, packed full of flavour – ladies and gentlemen, this slab of steak is simply incredible, and at only £52 is extremely well priced for such a delicious and wonderful foodie experience.
In fact, we highly recommend you stop reading this article right now, head over to Fiesta del Asado, order this steak and let your taste buds do the talking. However, if you are still interested in what we have to say (or more likely you enjoy looking at the mouth-watering pictures of meat) then we've a few more things to say about this marvellous steakhouse. Onwards!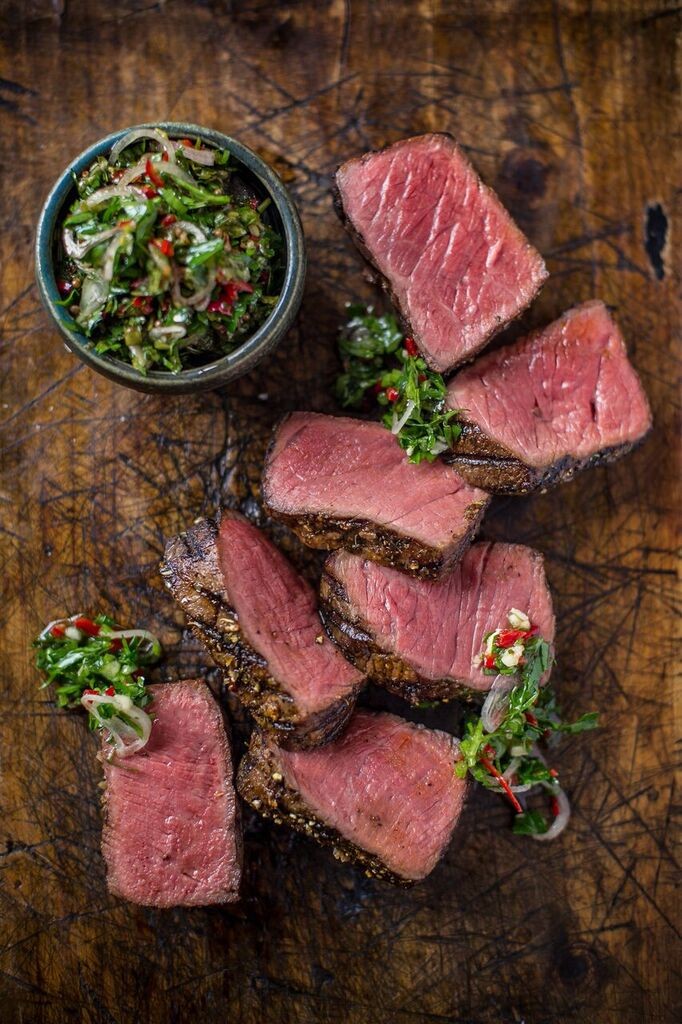 In addition to steak (albeit that is the main, and possibly only, reason you're visiting Fiesta del Asado – we like your style), the Argentinian steakhouse also offers up a tasty array of alternatives should you for some crazy reason feel that you don't particularly fancy eating steak (maybe you're feeling a little ill, maybe you're vegetarian). From spicy prawns to chicken wings, belly of pork to grilled sea bass, there's plenty of alternative treats should you feel in the mood for something other than steak – and, for all you avid veggies out there, despite being mostly focused around meat, Fiesta del Asado do offer a number of delicious vegetarian options which might even make a carnivore pause (if only for a second).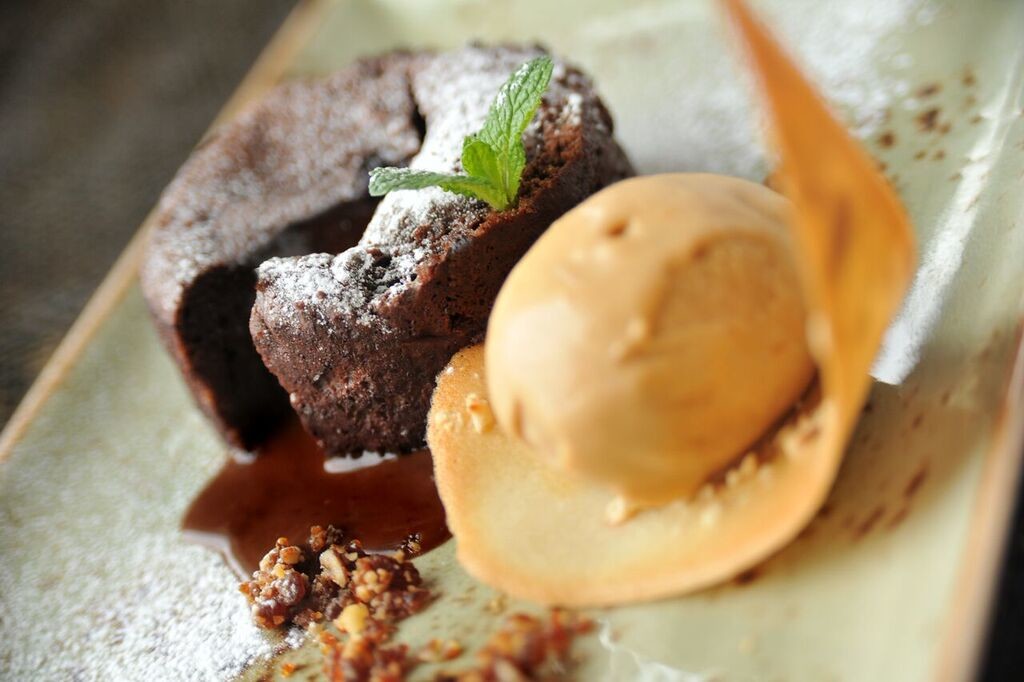 'So what do we accompany our meat with?', we hear you cry. Well, once you're sat down at the table and you've managed to tear your eyes away from the menu for two seconds – there's wine to be drunk and beer to be quaffed, Argentinian style. Of course, being an Argentinian restaurant, the main offering in terms of your imbibing is from the  aforementioned South American country, however, we think you'll find that Argentinian wine and steak go together like, well steak and wine. It's a potent combination, and there's plenty of wines to choose from (with Fiesta del Asado even having a bar which you can simply sit at and a drink wine by the glass, should the urge take your fancy).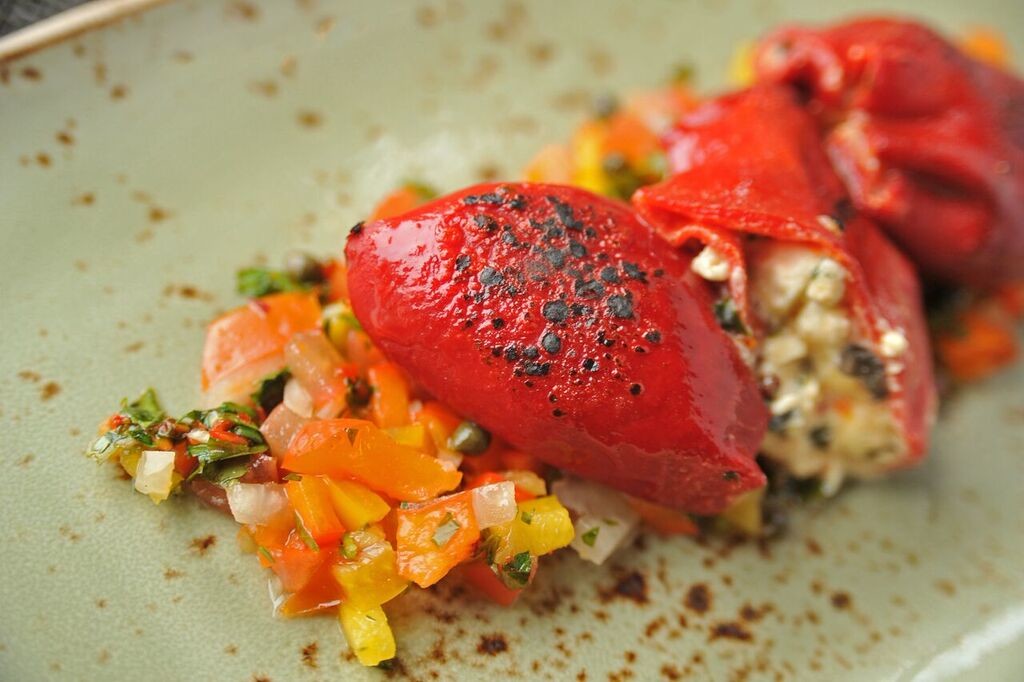 The restaurant itself is both cosy and stylish, embodying the true spirit of Asado dining into the very fibre of this brilliant steakhouse. Perfect for both impressing that special someone on a first date (or even an anniversary, you can't really go wrong with steak) and for treating a group of like-minded carnivores to an epic evening of mouth-watering steak and Argentinian wine (because indulgence is now the new spice of life), Fiesta del Asado is simply ideal for all occasions. The combination of intimate tables and incredible food creates a cosy and sociable environment for diners, encouraging conversation and instilling a perfect sense of well-being within all who visit. Vibrant and bustling – once your steak is laid before you and the wine starts a-flowing, this brilliant restaurant is certain to leave a lasting and memorable impression on you. Simply enjoy the togetherness of the occasion and the great tasting barbecue meats grilled over the open fire – this is what Asado dining is all about!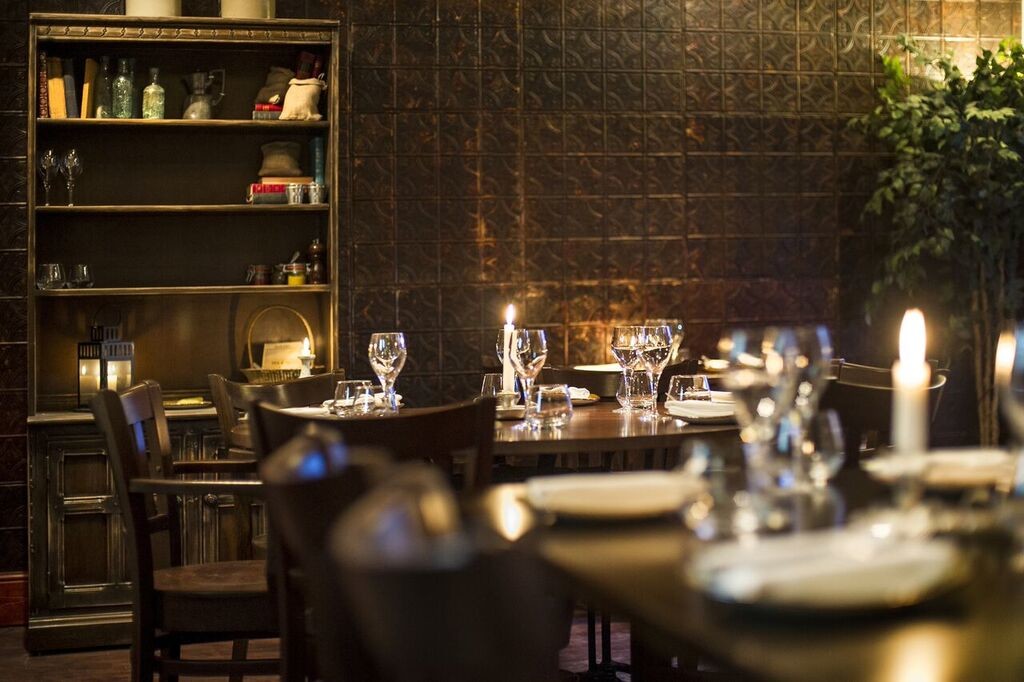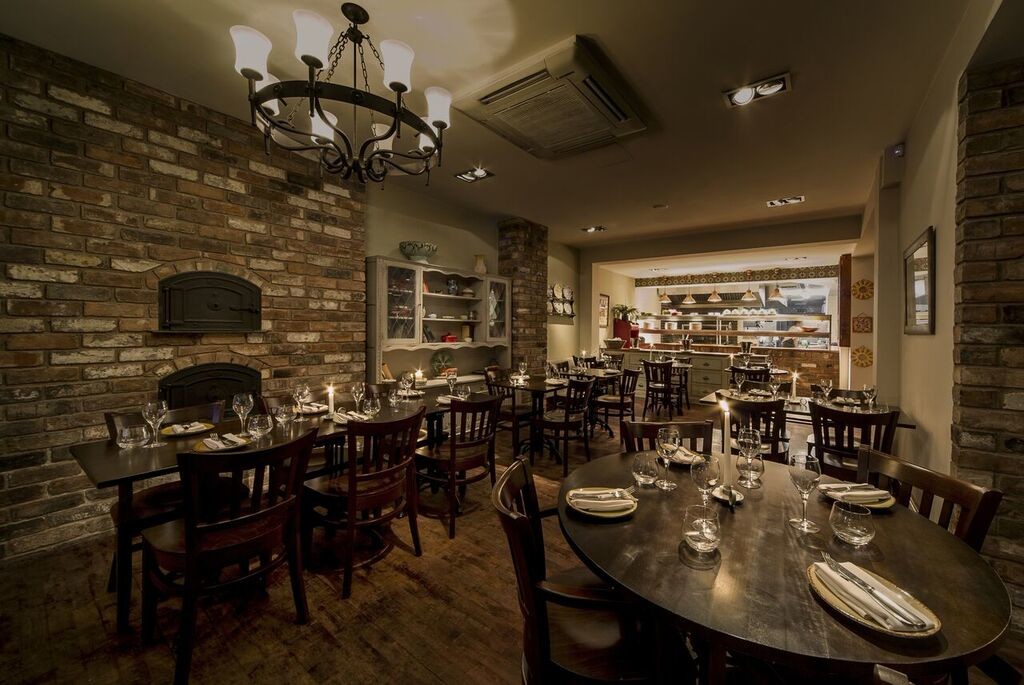 So, if you're looking to satisfy your hunger on a 40oz succulent steak which literally melts in the mouth, or you're looking to impress a loved one or treat a friend to a wonderful evening of meat and asado dining, then a trip to Fiesta del Asado is definitely in order!
Now offering Independent Birmingham Membership Card holders 10% off the bill (Sunday – Thursday), for more information you can visit their website or follow them on Twitter