Birmingham seems to have gone a little mad for small plates of late.
From tapas to tasting menus, we love tiny, tiny dishes – only so long as they're filled with the most mouth-watering cuisine we can dare to dream of, that is! Sharing is caring and when it comes to the Spanish way of eating, these small plates inspire and encourage an intimate atmosphere that no other style of dining can re-create. Spanish is a romance language, and we're here to tell you that their cuisine is one of romance too. A love affair of vibrant flavours and bold textures. So if it's for the love of great food that brought you here, you came to the right place.
Welcome to El Borracho De Oro.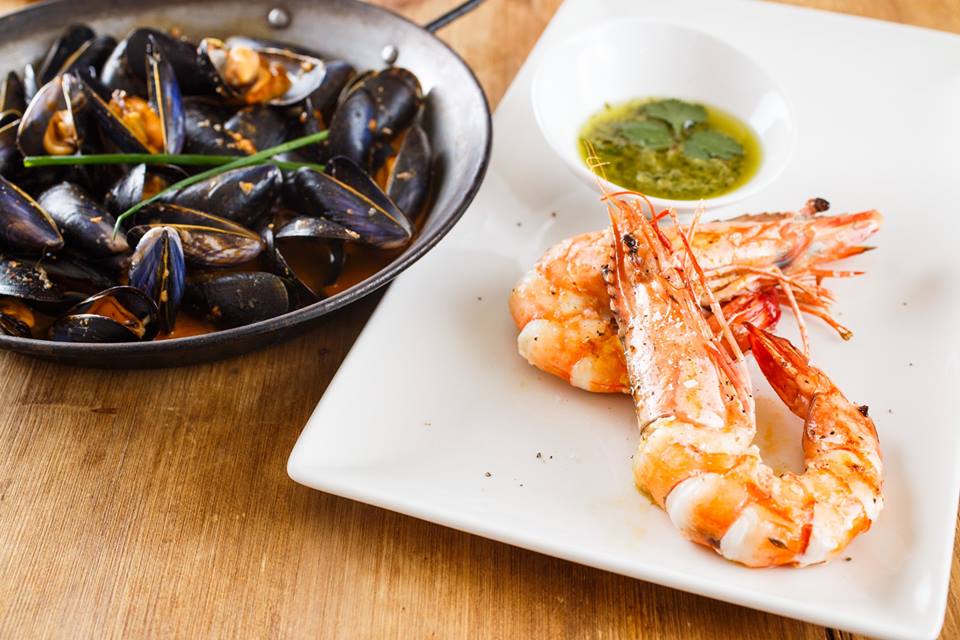 Located on Harborne Road (within Harborne Court), El Borracho De Oro is a stylish, authentic Spanish tapas bar and restaurant dedicated to bringing the people of Birmingham the glorious tastes, smells, sounds and vibes of sunny Spain right to your doorstep.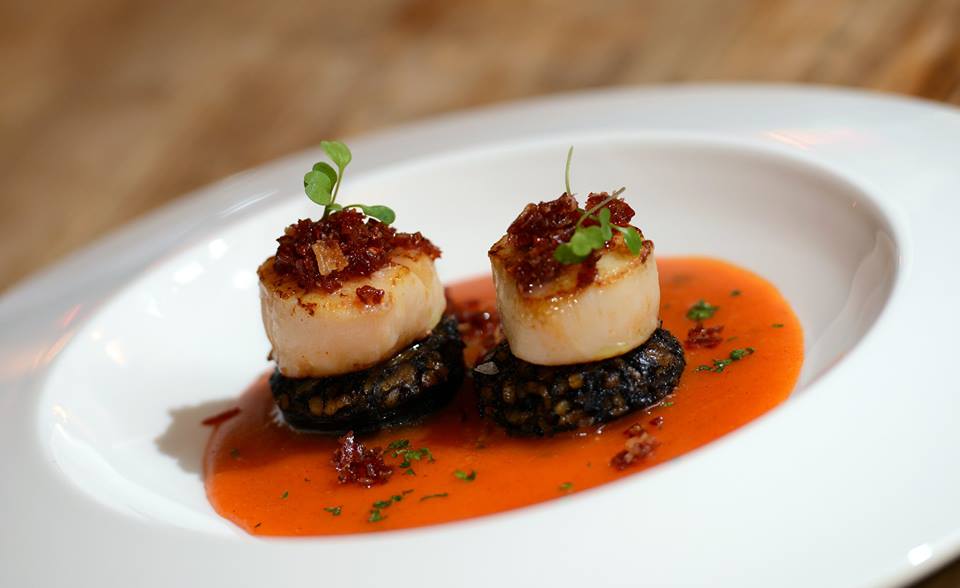 With a passion for fresh, local and invigorating cuisine, El Borracho De Oro (derived from the Spanish noun for "the person who gets drunk on fine wines and the best liquors" – nice!) offers a tasty array of small plates which after one bite will have you swearing you're half Spanish on your grandmother's uncle's father's side – don't worry, we believe you. Whether you're intrigued by the crunchy Bechamel croquettes and the Spanish black pudding served with roasted green apple and quail egg, or your bellies are rumbling at the mere thought of sinking your teeth into the freshly-caught (literally that day) sea bass with pear emulsion, El Borracho De Oro has everything you need to have a great time (that being great food and the good company of friends) –  and you know you're getting only the most authentic Spanish tapas when the chefs themselves actually hail from Spain. It's a no brainer folks, vibrant, authentic and delicious.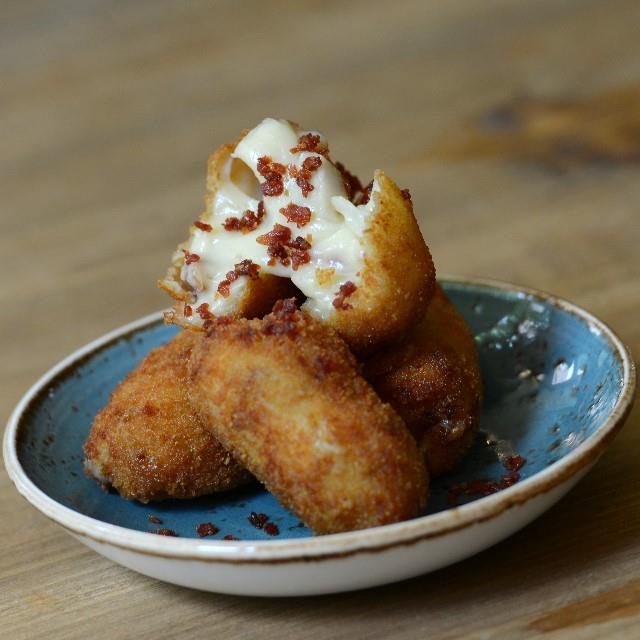 One of the most defining aspects of tapas cuisine, apart from the cool tiny dishes (which you should definitely get a set for your own home, not that you ever entertain guests – but they look so cool!), is the intimate sharing environment they create. Whether you're dining with a hot date, your long-suffering loved one or just a foodie friend you've cajoled into spending the evening with you, tapas-style dining is certainly the way to go – unless they expect you to share your food, in which case they're sorely mistaken. Because Joey doesn't share food! In any case, the intimate and special atmosphere these small plates promote makes dining at El Borracho De Oro a most memorable and wonderful experience. And if you're there on a Friday or Saturday night, there's live music to enjoy whilst glugging Spanish wine and eating your way slowly, but surely, through the exciting and mouth-watering tapas menu.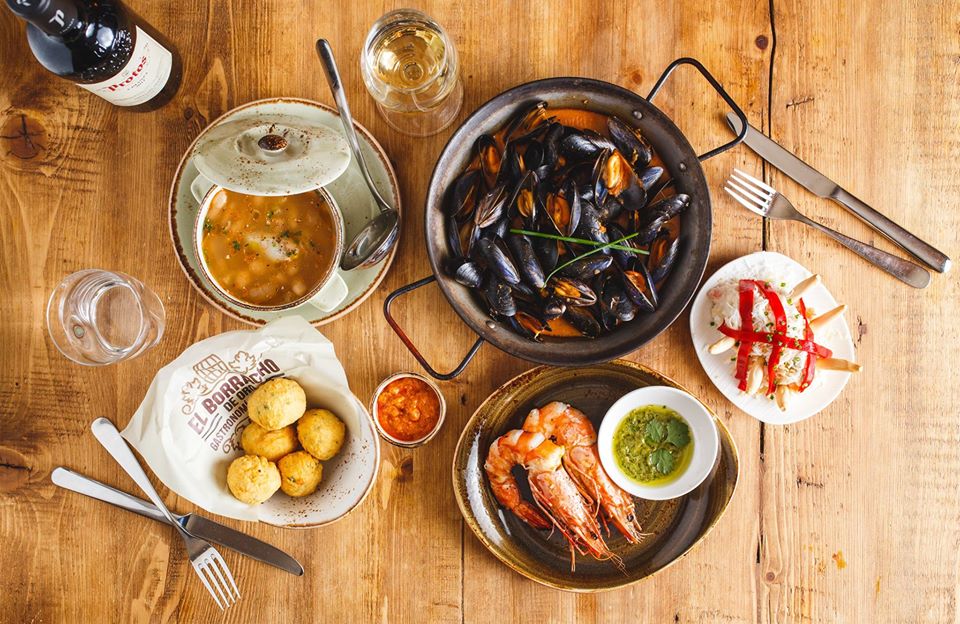 The restaurant itself is both stylish and vibrant, imbuing the authentic sights, smells and atmosphere of sunny Spain into the very fibre of El Borracho De Oro – and nothing says authentic like a completely Spanish staff (who may or may not get mildly offended when you try to order your food and drink in Spanish and end up butchering their beautiful language and calling their mother a goat – not that we'd know…). Indeed, what we love about El Borracho De Oro most, apart from the truly delicious tapas, of course, is the fact that they have a wonderful bar area which acts as a traditional Spanish tapas bar – in that you can sit with your chosen foodie companion at the long bar, watch the chefs cook up your tapas in front of your very eyes, drink beer (or wine, we don't judge) and simply immerse yourself in the Spanish atmosphere this unique bar area offers – whilst stuffing your face. It's pretty awesome. That, and it's a great place to people watch. Not that we do such things…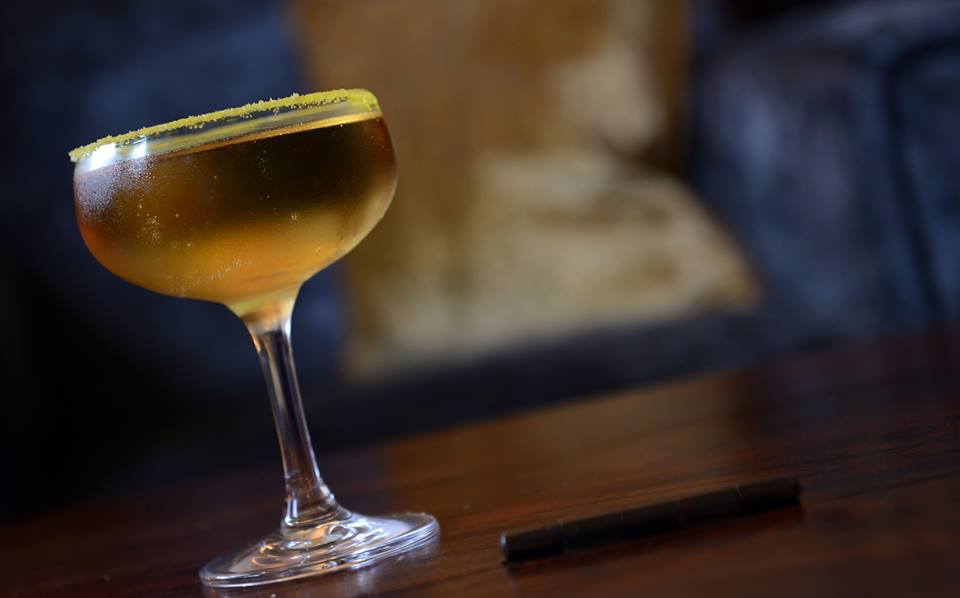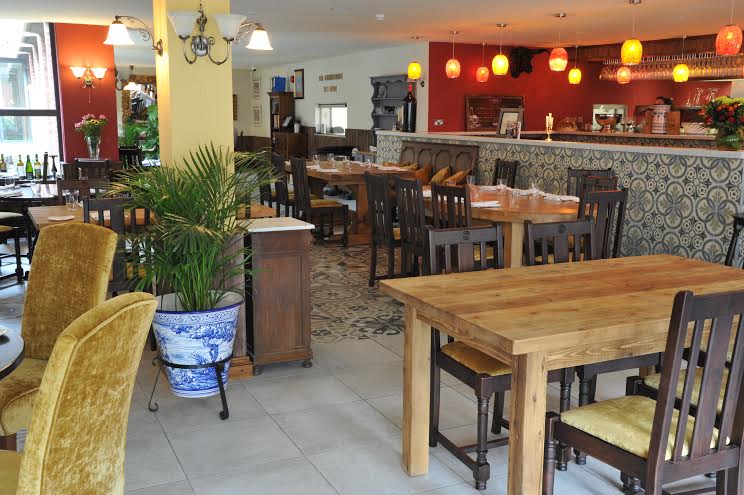 So, if you like the sound of stuffing your face with as many small plates as you can possibly cram into one sitting, or you're simply looking for somewhere new and intriguing to dine out with a loved one or your friends, then a trip to El Borracho De Oro is definitely in order!
Now offering Independent Birmingham Membership Card holders 20% off food (Tuesday – Friday) and a bottle of house wine for just £10 (Wednesday only), for more information you can visit their website or follow them on Twitter