'For is there any practice less selfish, any labour less alienated, any time less wasted, than preparing something delicious and nourishing for the people you love?' – Michael Pollan
Cocktails are brilliant. Whether they're tall concoctions with a fruity twist, or short and powerful and packing a punch, the sheer diversity of these fabulous tipples means that there is always something to suit your individual preferences and tastes – and they get you druuuuunk as hell. Not that we condone such wild behaviour… But seriously folks, cocktails are not only delicious and easy on the eye – if done well, they are one of the best (and tastiest) ways in which to showcase the amazing array of spirits and ingredients out there. They're a means of discovering new flavours and bold combinations, a means of pushing the boundaries of what is normal to the limits, and beyond. A great cocktail is a work of art. Here to have their say on the art of cocktail-making is one of Birmingham's best and brightest.
Introducing Bourne and Co.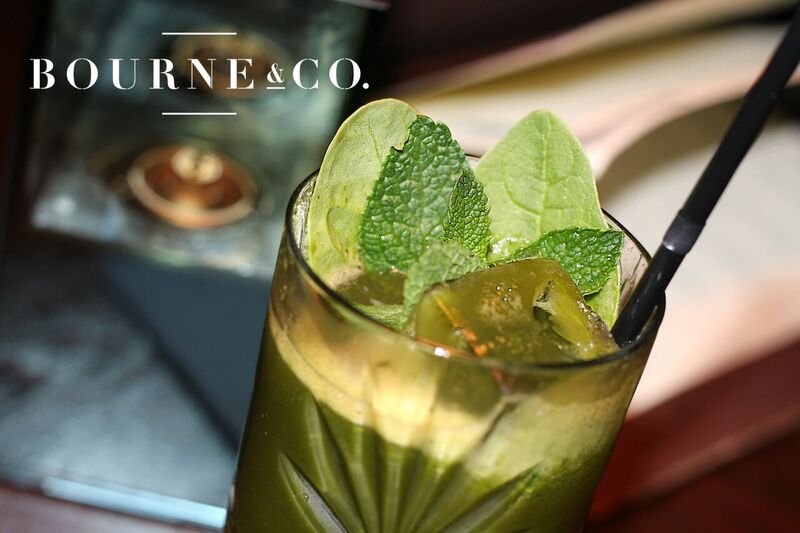 Located on Suffolk Street Queensway (a short hop, skip and jump away from John Bright Street and New Street Station), Bourne and Co. is a New York speak easy-style cocktail bar dedicated to serving up some of the best tipples in town.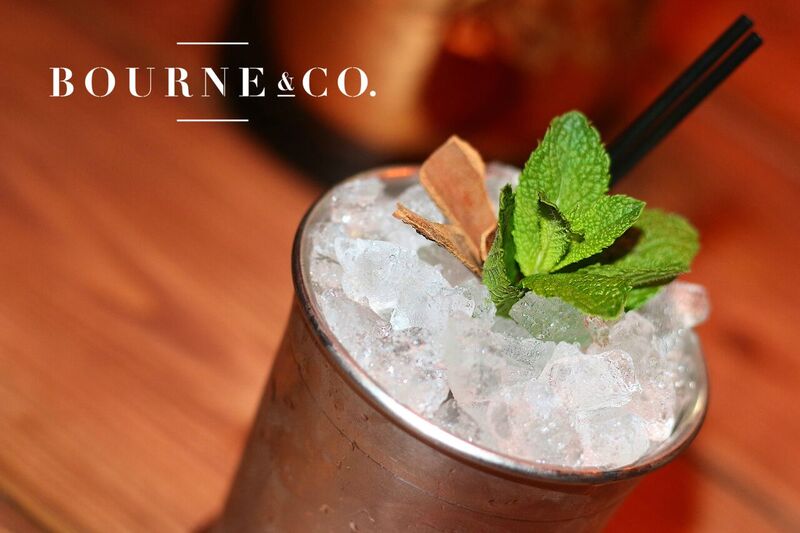 Dark and mysterious, enter Bourne and Co. and find yourself transported back to the 1920s where alcohol was prohibited (yes, totally banned – it was a terrible time for all) and drinking in low-lit bars with complete strangers was the name of the game. In Bourne and Co. it's less about the strangers and more about the top-quality cocktails being shaken and stirred by the talented mixologists. Filling your hand (and bellies) with wonderful cocktails is what Bourne and Co. is all about, with their cocktail menu apt to make even the most veteran cocktail connoisseur smile with anticipation.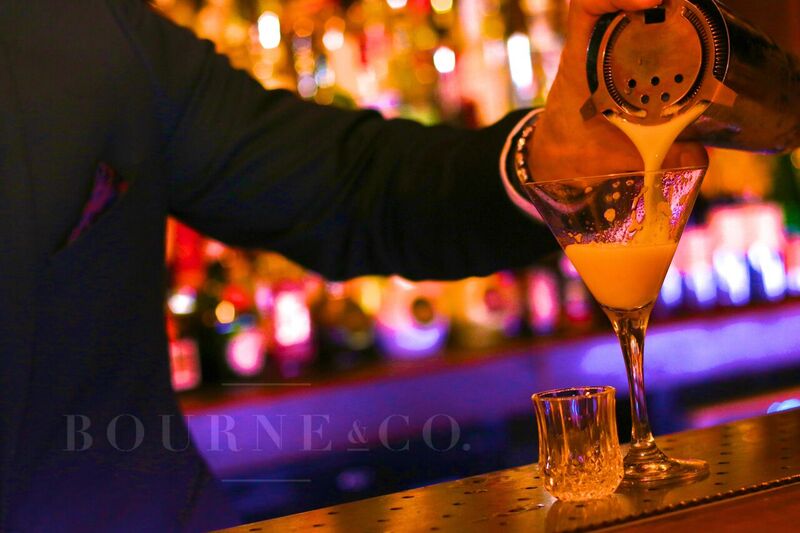 One of the best attributes of Bourne and Co. (apart from their delicious drinks, of course) is that it's a table service bar – meaning that you don't have to put up with the usual hustle and bustle when trying to crowd your way to the front of the bar, only for the barman to look right past you and take the order of the dude behind you (always a classic). Whilst you can order at the bar, the table service element of Bourne and Co. adds a certain sophistication to the whole affair, as well as making your evening both relaxed and fun. From classic mojitos and French 75s to new and intriguing concoctions which will blow your mind, the cocktail menu at Bourne and Co. is, quite simply put, huge – and boldly working your way through the entirety of it is your mission. In addition to great cocktails, Bourne and Co. also serve an array of intriguing craft beers and lovely wines (for those of you who perhaps don't like fancy garnishes adorning your drinks). But why drink craft beer and wine when you can enjoy a dash of rum, a spritz of lime and a sprig of mint, we say!
Top tip: folks, Bourne and Co. is a fantastic place to take a date, or a loved one. The table service element and incredible cocktails, along with the ambience and decor, ensure that your date night will definitely be one to remember.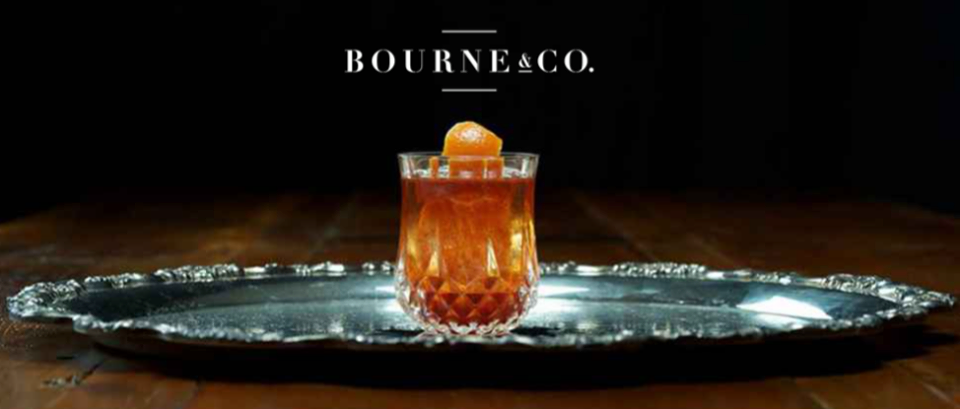 The bar itself is extremely stylish, an ode to the New York speakeasy with dark wood and exposed brickwork dominating throughout, alongside copper light fixtures, plush leather seating and small, intimate tables for your bum's general enjoyment (the seats, not the tables – you don't sit on them…). The actual bar where the drinks are shaken and stirred is a cocktail lover's dream (and, fun fact, was built by the owners) – dark wood, with a huge array of spirits and glassware on display to get you all excited for the drinking frenzy to come. Folks, this is one extremely visually-pleasing bar (and between the decor and the cocktails, an Instagrammer's delight!). Despite serving up high-quality cocktails with all manner of garnish, Bourne and Co. is certainly not at all pretentious – populated by a diverse crowd of cocktail enthusiasts and lovers of Brum's brilliant independent scene. You'll fit right in.
So, if sipping beautiful cocktails in plush surroundings with your friends one evening sounds like a dream come true, or you're simply on the hunt for one of Birmingham's hidden gems, then a trip to Bourne and Co. is definitely in order!
Now offering Independent Birmingham Membership Card holders 10% off the bill OR the 'cocktail of the month' for just £5, for more information you can visit their website or follow them on Facebook