So, what do you want to do? I dunno… pub?
We're truly blessed here in Birmingham to have such a great number of brilliant pubs and bars, all within walking distance of one another. No need for nerve-wracking tube rides here, just a pleasant stroll from one watering hole to the next. Or a measured stagger, if you've partaken in one sip too many of the dizzy water.
In an ode to Birmingham's great boozers and funky bars, a love letter to these fine institutions, we decided to aid you in your noble quest to drink the best alcohol the city has to offer by curating this crafty (get it, because there's craft beer… never mind), and rather ace, bar crawl. The Jewellery Quarter has been very much in the spotlight lately, home to a score of new independents opening their doors to the avid delight of Birmingham's foodies and cocktail connoisseurs alike. So let's celebrate this vibrant and beautiful quarter the only way we know how – with alcohol aplenty. Along the way you'll get the chance to observe the brilliant architecture this area is renowned for, whilst exploring the lesser-known aspects of Birmingham and rediscovering your city. It's win-win.
Introducing our Ultimate Jewellery Quarter Bar Crawl.
1. Enjoy the great view of Saint Paul's Square, then sip cocktails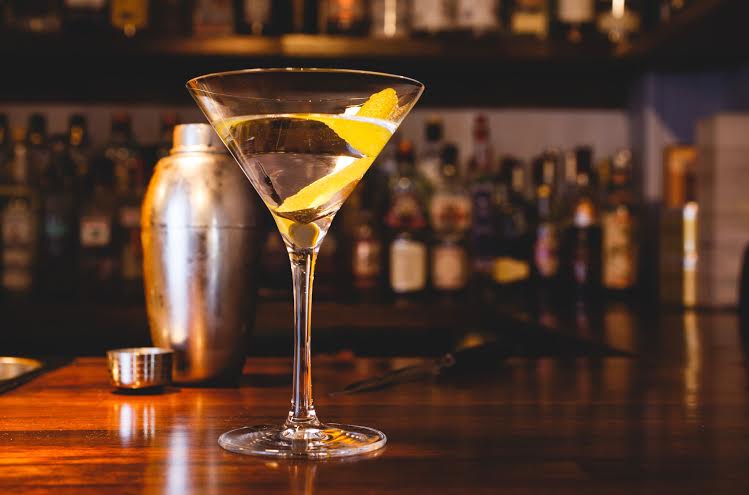 Ok, so let's get this party started. First up, to begin our journey we must visit one of Birmingham's very best cocktail bars and gin havens – 40 St Paul's. A drinks programme shaken and stirred by the renowned (and multi-award winning) Robert Wood, sip delicious gin cocktails adorned with edible flowers and funky garnishes amidst the laid-back vibes of their table-service bar. We start easy. We're seated, having our drinks brought straight to us and my, they look a treat! Before or after you've had your cocktail of choice, there's the chance to admire the beauty of Saint Paul's Square too – it's quite the sight (*understatement of the year*).
IB Recommends: the Martini. It's a purist's dream and a pretty strong start to your bar crawl (literally) – but hey, it's the weekend! Unless you're doing this bar crawl on a Monday night, in which case we like your moves. We still recommend the Martini.
Location: Cox Street, B3 1RD
IB deal: 10% off the bill (Sunday – Thursday) and 10% off events.
2. Optional stop, but pretty obligatory if you ask us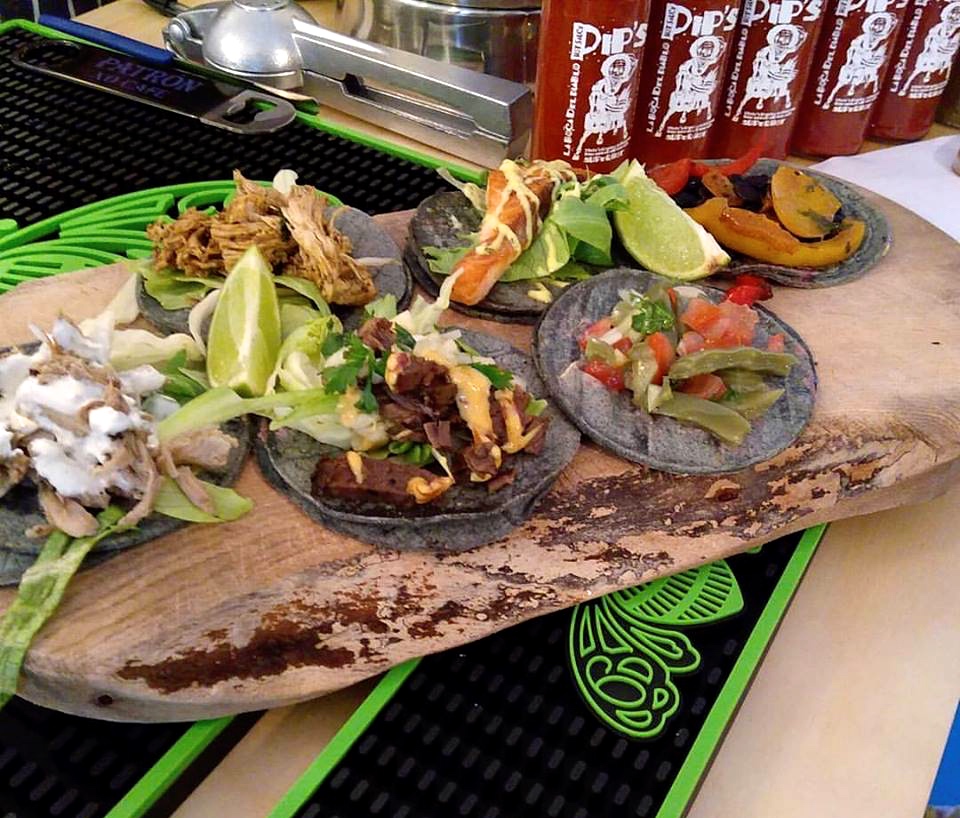 Your next move: exit 40 St Paul's and turn right up Caroline Street. Halfway down (just opposite BLOC Hotel) you'll find a pop-up taco shop. Enter. You'll need fuel for the bar crawl, and they also serve Margaritas. The pop-up taco shop is only open Thursday-Sunday (and is soon to be replaced by a rather ace pizza joint, named 'Otto') but if you've started off your JQ bar crawl with our IB recommendation of a Martini from 40 St Paul's then you're definitely going to need a taco, or three, to line your stomach.
IB Recommends: tacos (any and all of them), a margarita and a Creamed Pops ice cream (because ice creams rock, ok?).
Location: Caroline Street, B3 1TR
2.5. Point of interest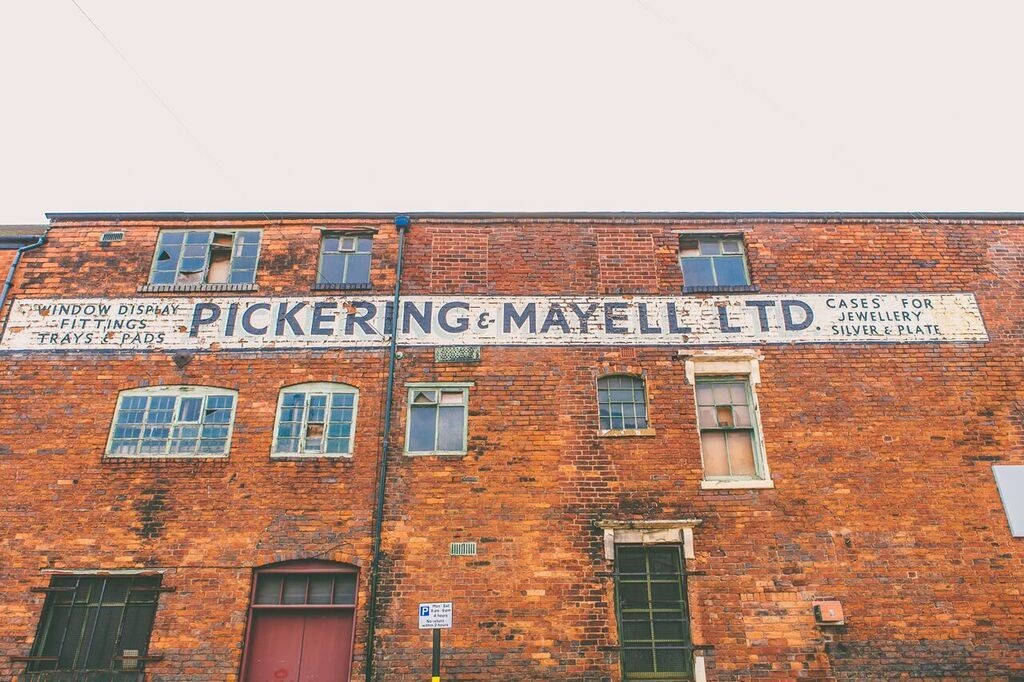 Photo credit: Dave Musson
Notable Architecture: there's a beautiful building located at the top of Caroline Street (partially on Kenyon Street). Sublime and derelict. On your way between points 2 and 3, just stop and take a moment to absorb its neglected beauty.
3. Back to business as usual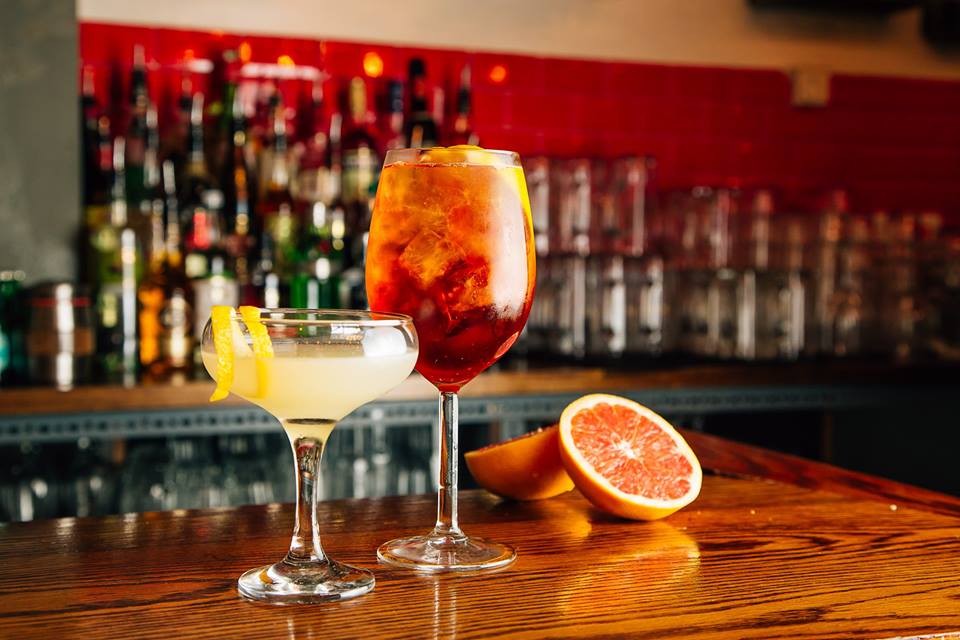 Once you've had a tipple and a taco (tip of the hat to you), you'll want to continue up Caroline Street and then turn right at the top of the road. Follow Warstone Lane until you get to the end of that road, cross over straight away (be sure to use the proper crossing, you crazy cats you) and you'll see the bastion of soul food a little way down the road to your left – The Church. Enter.
Inside you'll find a brilliant and cosy soul food pub which just happens to have a rooftop terrace and serves up an array of lip-smacking cocktails. Sit inside on the comfy leather sofas or head to the roof to enjoy your tipple in the evening sunshine. Either way, you're rocking the bar crawl.
IB Recommends: the Chelsea Sidecar, a gin riff on the cognac classic. But if you fancy a beer instead of a cocktail then The Church has Veltin's Pilsner on tap. We like.
Location: Great Hampton Street, B18 6AQ
IB deal: 10% off the bill (Sunday – Thursday).
4. On to the next one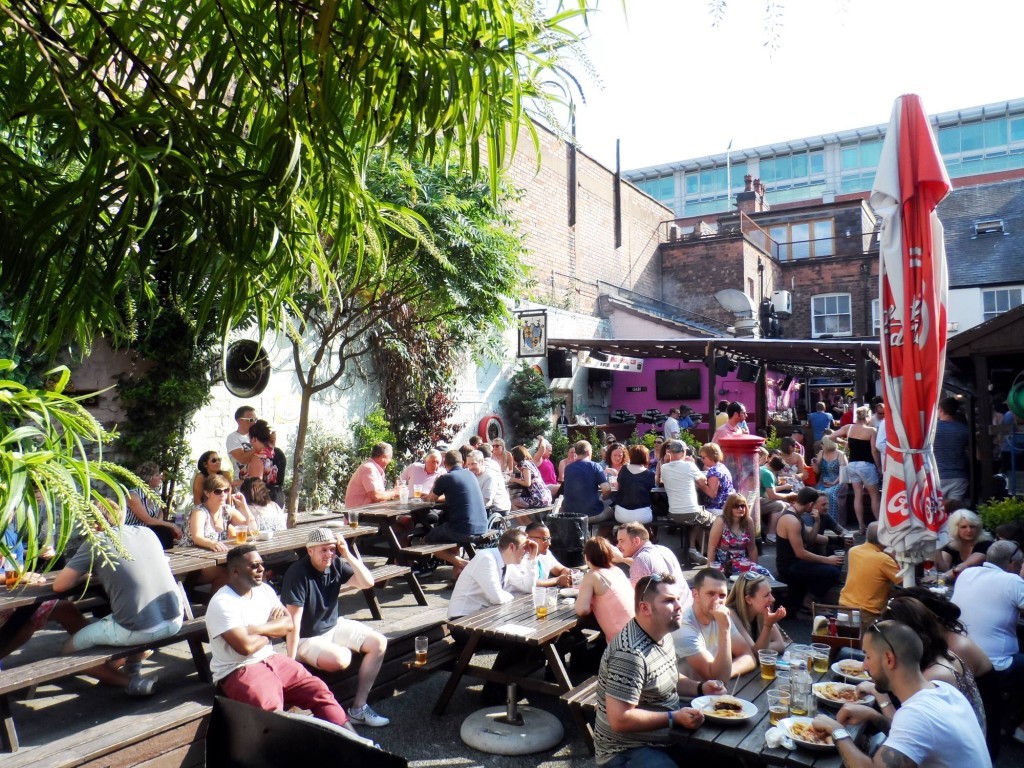 Ok, so you're probably a little tipsy by now. Or, if you're like us, you're already one drink over your limit and have begun dothing your drink to every passerby as though they're your best friend. They are. So, from one renowned JQ pub to the next, this one with a traditional boozer interior and a quirky beer garden out back – it's, of course, The Lord Clifden.
Boasting one of the very best beer gardens in Birmingham, complete with Fussball and a ping-pong table, The Lord Clifden is a local watering hole for many in Birmingham's Jewellery Quarter. It's also a brilliant destination and people flock there from all over the city to enjoy the funky vibes of this ace pub. Grab a pint, head out back to the beer garden (even if it's snowing, just do it) and toast the JQ.
IB Recommends: the frozen slushie cider. It's a slushie, but it's also cider. You can't get better than that.
Location: Great Hampton Street, B18 6AA
IB deal: Full English/Veggie Breakfast with coffee/tea for just £5 (Monday-Friday) OR a free can of beer/hot drink when you purchase a main meal.
5. A slight walk, or stumble
You're halfway there, and the drinking is easy. This is the part of our adventure where there's a tiny, oh so short, walk between watering holes. If you're stumbling and singing your favourite Disney song out loud (probably from Frozen – definitely from Frozen) then it might take longer. But the fun is in the adventure. Or so we claim…
Anyway, head out of The Lord Clifden (reluctantly) and head back to Warstone Lane. This time we're walking alllll the way down it (well, to the roundabout), passing the brilliant Two Cats Kitchen on your left. When you get to the roundabout, stop for a second. There's another fabulous point of interest coming up.
5.5. Point of interest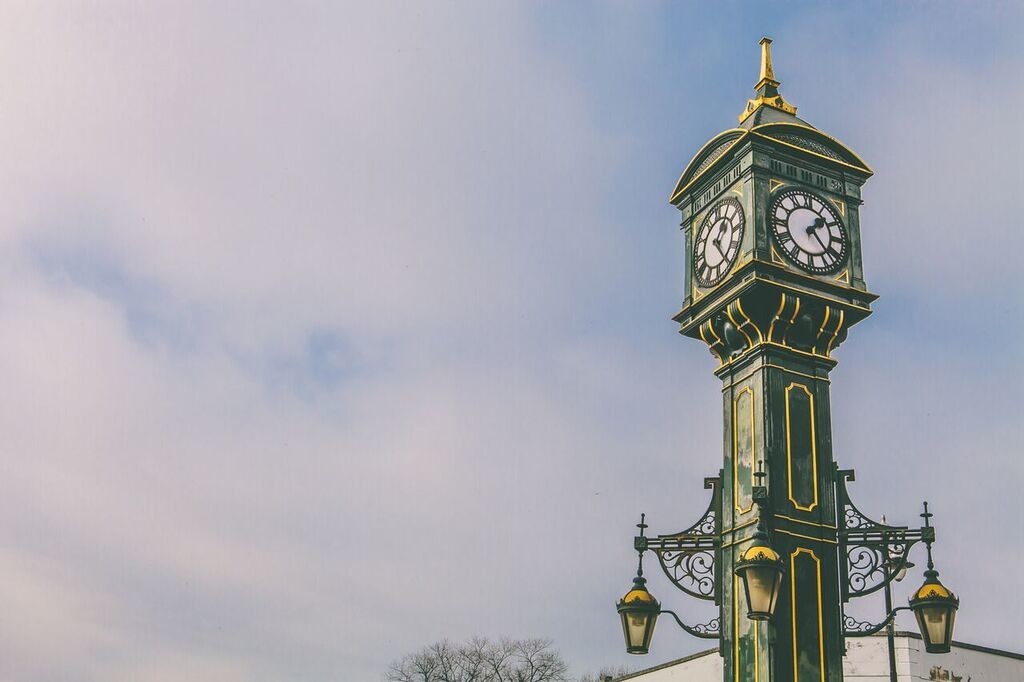 Photo credit: Dave Musson
Notable Architecture: you've just arrived at the roundabout. Now behold the awesome Jewellery Quarter clock. It's green and tall, much akin to the Jolly Green Giant – but more monolithic and less all about those green beans. Take a photo if you must, but then we march onwards. For beer, and for glory!
6. The Rose Villa Tavern, a crossroads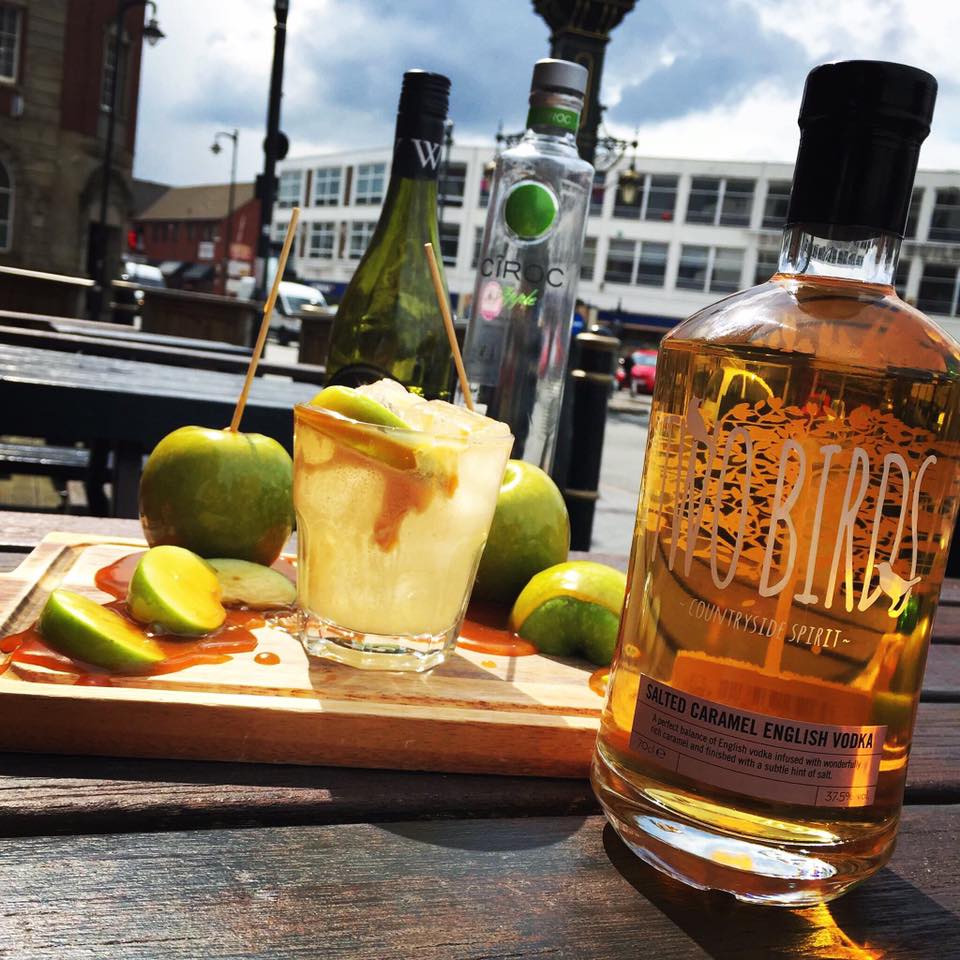 Opposite the clock, The Rose Villa Tavern – enter.
You're inside a quirky boozer, complete with phone booth and front and back beer gardens. Choose your poison (probably what we recommend, because we're awesome and we know our drinks) and then take a seat in this American-style pub. Soak up the vibrant and bustling atmosphere, and rest those weary feet of yours. Now, if you're feeling like you can't go on unless you have some food (and you're about one whole second away from giving up this JQ bar crawl) then fear not, Independent Birmingham has you covered. Order wings. A pile of wings. It beats a grotty takeaway (which we're guessing was your initial choice) by a factor of one million and you get to enjoy them in the comforts of The Rose Villa Tavern.
If you weren't planning on giving up so soon, then ace. You've always been one of the good guys. Let's continue on!
IB Recommends: the Old Fashioned. Or a Clover Club. Both are rather delightful.
Location: Warstone Lane, B18 6JW
IB deal: 20% off food (Sunday – Thursday).
7. Optional stop, an additional drink if you can handle it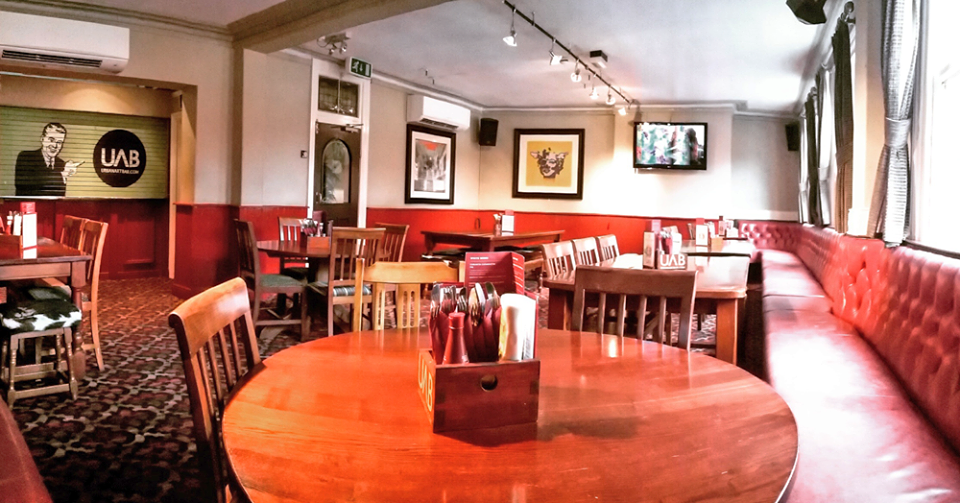 Now folks, it's getting to the tail end of this illustrious and (dare we say it) brilliant Jewellery Quarter bar crawl, and by now you're probably steaming drunk. Steaming we say. So this one is for the heavy-weights among you, or just for those who don't know their limits – but seriously, drink responsibly folks!
The Red Lion is one of Birmingham's best hidden gems. It's a little bit of a walk (exit The Rose Villa Tavern, turn right and keep heading down Warstone Lane until you see The Red Lion on your left), but it's a stalwart of Birmingham's independent food and drink scene and we think it's the bee's knees.
Sister to The Lord Clifden, where you quaffed a cider slushie only an hour ago, The Red Lion is a more traditional local boozer. Inside it's all plush red leather and copper-topped tables, outside there's a cool beer garden. You drink your pint, agree with your chosen drinking companion(s) that you're having a rather fun time and then you leave – you have a bar crawl to finish.
IB Recommends: one of their ace craft beers. They rotate so there's always something new and intriguing to choose. That or the slushie cider again, because they do it here too and you enjoyed it so much last time.
Location: Warstone Lane, B18 6NG
IB deal: 20% off food until 5pm (Monday – Saturday) OR a free can of Vedett beer when you purchase a main meal after 5pm (Monday – Saturday).
8. Back to business, once again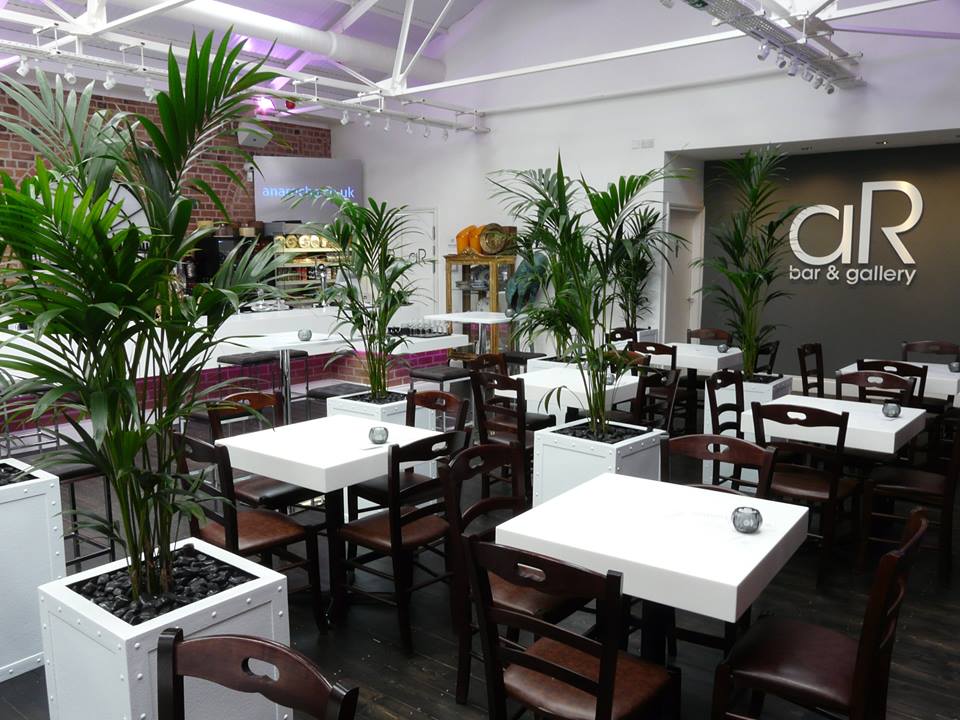 If you partook in an optional pint at The Red Lion, then head back to The Rose Villa Tavern posthaste. It's time to head down Frederick Street (opposite the entrance to RVT) as there are two pretty cool bars down here which need your immediate custom.
First up, it's Ana Rocha Bar & Gallery. A rather innovative combination of an antiques and art gallery and Spanish tapas bar. Make your way through the treasure trove of goodies (all, and we mean all, available to purchase – which is dangerous, because you're drunk) and find your way to their bar. For those who need (yet more) fuel, you can order tapas. Everybody loves small plates. Just make sure to hog them all to yourself and smack any roaming hands trying to find their way to your tapas treats – not on your watch! Drink up and begone, we have more work to do.
IB Recommends: the Cosmopolitan. It's pink but packs a punch (3 units per cocktail), so less sassy pronouncements from you!
Location: Frederick Street, B1 3HN
9. A short hop, skip and jump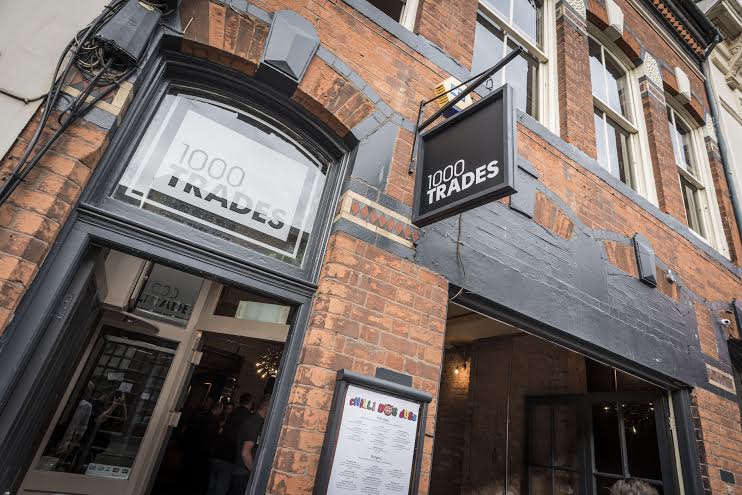 Exit right out of Ana Rocha Bar & Gallery, wander for about 30 seconds down the road and then enter a neighbourhood bar (on your left) with a difference. 1000 Trades is a craft beer and natural wine bar with a super relaxed and ultra friendly vibe. The rules are simple: peruse the ace craft beer and natural wine selection, pick your chosen potion and then quaff it to the delight of your tastebuds. If you get hungry (we're always hungry, you should know this by now), hot dog legends Chilli Dogdogs are there to serve up some mean – damn mean – hot dogs and burgers. Take a seat, talk the talk with your friends and munch on a dog (a hot dog, that is). Well played you, well played.
IB Recommends: wine from a box. Sounds rogue, we know, but it's actually very pleasant and tastes great. Sip a glass, feel refined and enjoy the finer things of life in this laid-back neighbourhood bar.
Location: Frederick Street, B1 3HE
IB deal: 10% off drinks.
10. To The Pig & Tail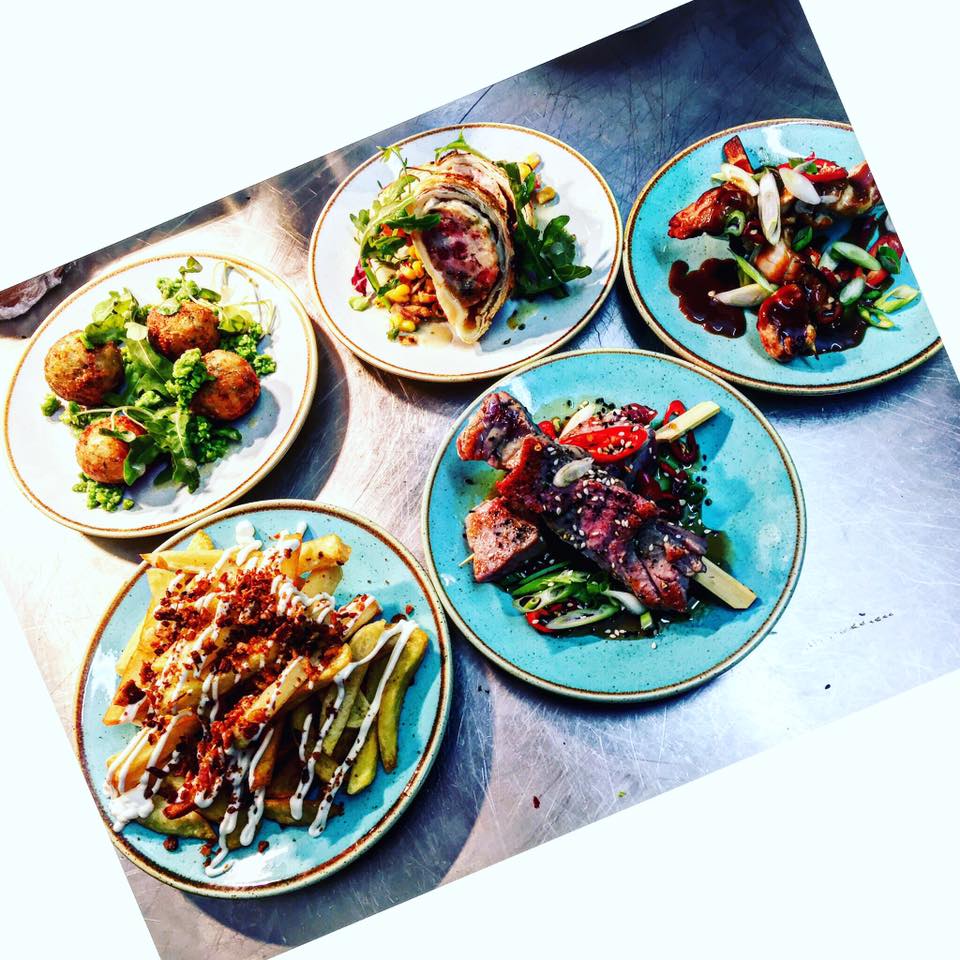 Ok, so you've exited 1000 Trades, weaving slightly no doubt, and you're looking for your next port of call. Take a right down Albion Street and have yourself a leisurely stroll until you stumble upon The Pig & Tail. Enter.
Inside you'll find a cosy watering hole where wine, craft beer and cocktails reign supreme. You'll take a seat with your chosen amigo(s) and all agree that this Jewellery Quarter bar crawl was a rather brilliant idea and that you're probably going to do it again next week. And the week after. And the week after that… Drink your drink (editor's choice, no doubt) and then exit The Pig & Tail, we've still got work to do!
IB Recommends: the Gin Mare gin and tonic (with Fever Tree elderflower tonic). It's refreshing and ace.
Location: Albion Street, B1 3EB
11. Home time, or is it?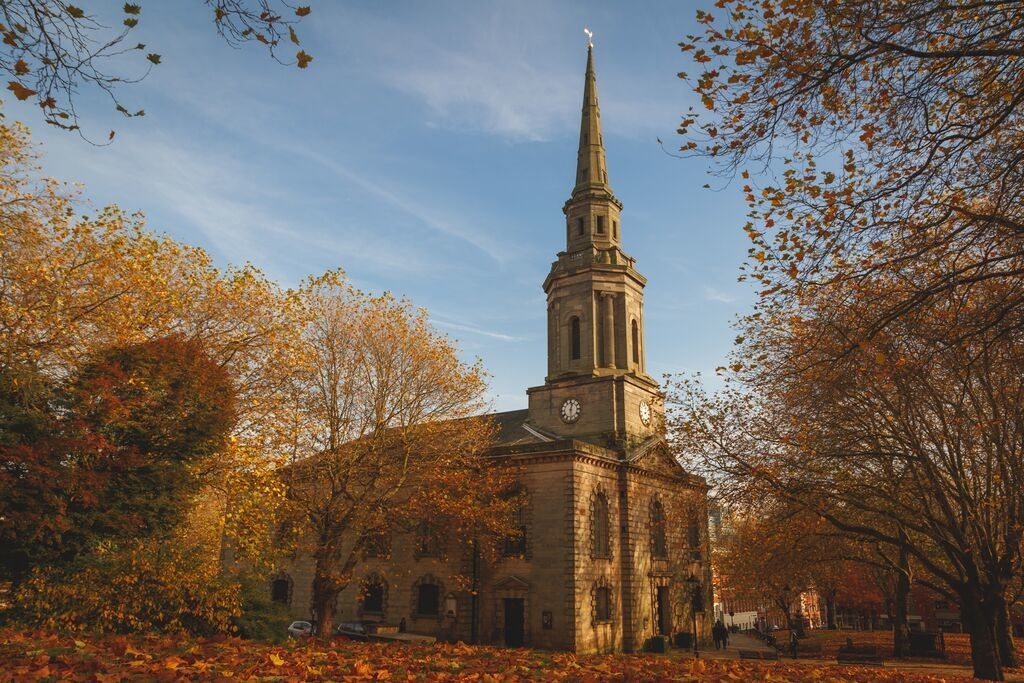 Photo credit: Ross Jukes
This is the part where the brave and the reckless journey onward and those who are tired or who might have work the next day (in which case a bar crawl was a most excellent idea the night before) head home. But, if you do choose to journey on to our last stop then you'll be rewarded with a most excellent view of your beloved Birmingham. So we recommend you journey onward – for the Jewellery Quarter and for glory!
So, you feel thoroughly refreshed from your drink at the illustrious The Pig & Tail, you've retraced your steps and you're once again on Frederick Street. Turn right and continue down Frederick Street until you get to the end. At Graham Street follow the road until it becomes Newhall Street and then turn left (once again) onto Cox Street – you are back at Saint Paul's Square. Marvel (for a minute or two, depending on how drunk you are) at the iconic Saint Paul's Church and then walk through the Square to Ludgate Hill. Here is your view. Look down Ludgate Hill towards Birmingham city centre and bask in the sheer awesomeness of your city. You've had a great night and Birmingham is beautiful, everything is right in the world.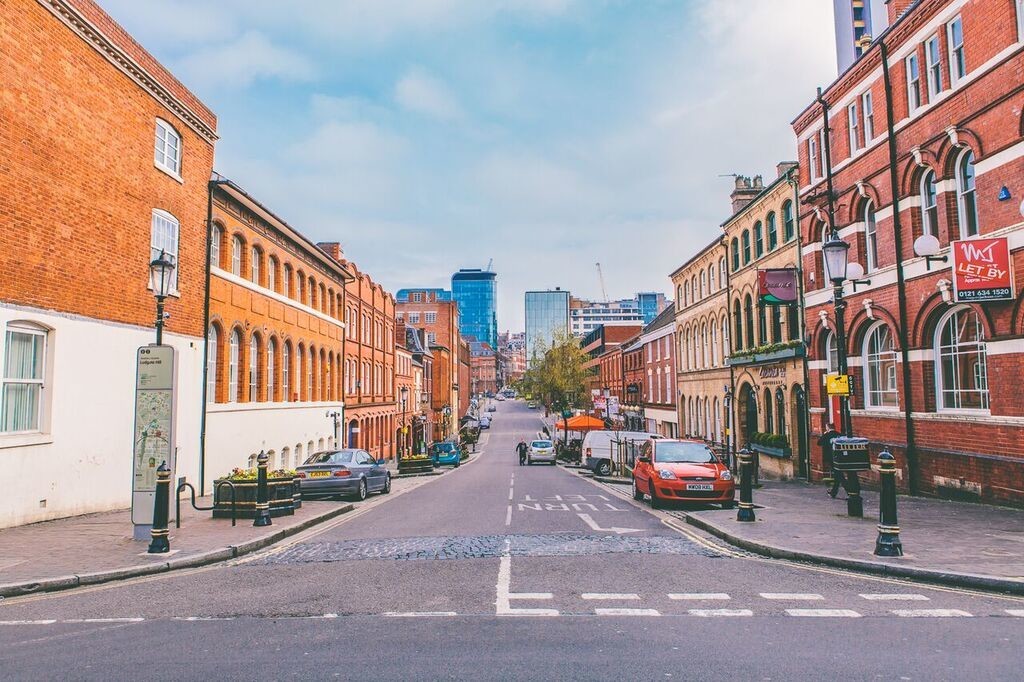 Photo credit: Dave Musson
Your next move: head to either Actress and Bishop or Stirlings Bar and Lounge (depending on your music taste and bar preferences, both located on Ludgate Hill) and dance the night away until the early hours of the morning.
Congratulations. You've just completed the ultimate Jewellery Quarter bar crawl. You are a legend.
Secret Alternative Ending: if you fancy a quiet nightcap, rather than dancing the night away, then make your way to hidden bar, Downstairs, on Water Street (temporarily closed). It's an underground, table-service cocktail bar where the vibes are as smooth as their cocktails go down. We salute you.
If you'd like to explore more of the Jewellery Quarter and have a keen eye for architecture, then have a read of our visual love letter to the JQ's forgotten architecture. We hope it inspires you to explore the unknown and rediscover your city.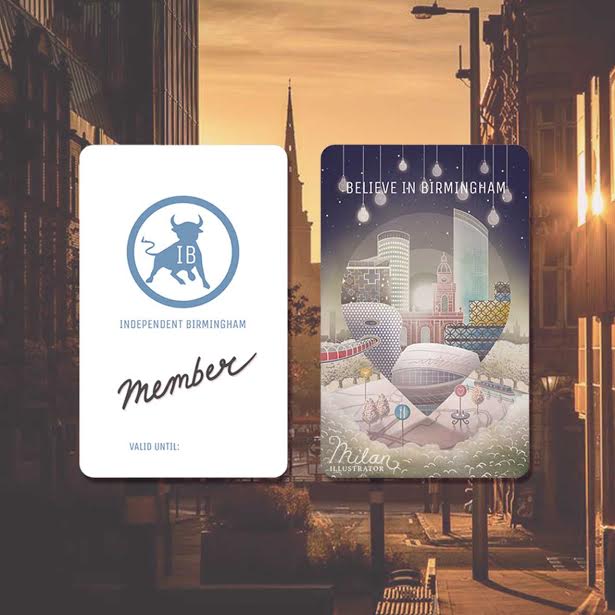 Grab yourself an Independent Birmingham Membership Card and enjoy fantastic year-long discounts and deals at over 95 of the very best independent cafes, bars, restaurants and shops in Birmingham – including: Digbeth Dining Club, The Electric cinema, Simpsons, The Wilderness, Lasan, Birmingham Hippodrome, Adam's, Smultronställe, Bodega Bar Y Cantina, Purnell's Bistro, Buffalo and Rye, mac Birmingham, Fiesta del Asado, 40 St Paul's, Turners at 69, The Plough, Two Cats Kitchen, Birmingham Repertory Theatre, The Lord Clifden, The Jekyll And Hyde, Nosh & Quaff, The Church, Bourne and Co., The Rose Villa Tavern, Cherry Reds, The Prince of Wales, The Loft and many more.
To grab your key to the city for just £15 (or at the amazing price of two for £20), click here.