That's right folks, it's the moment you've all been waiting for – The Independent Birmingham Festival.
On Saturday 13th May (12pm – 6pm), the inaugural Independent Birmingham Festival will be taking place at The Bond, Digbeth, showcasing the very best of Birmingham's independent restaurants, bars, pubs, street food traders, retailers, artists, designers, producers and more in a day-long celebration of all that is great about our city.
Having begun life as a website and guide to independent culture in Birmingham, actively encouraging people to explore Brum's lesser-known aspects and rediscover their city, Independent Birmingham then went on to create the Independent Birmingham Membership Card. The IBcard is now owned by over 15,000 people, acting as a key to the city and entitling cardholders to fantastic discounts and deals at over 95 of the very best independents in Birmingham. The website and the Independent Birmingham Membership Card both act to encourage the people of Birmingham to support local, celebrate the unique and to Believe In Birmingham.
Now we've teamed up with the brilliant Birmingham Seasonal Markets for the next step in this revolution of local – The Independent Birmingham Festival.
With around 70,000-80,000 different people visiting the Independent Birmingham website a month, along with a large social media following, we decided that the time has come to celebrate Brum's marvellous independent culture in a way we've never done before.
So, what's so special about The Independent Birmingham Festival then? Glad you asked. To differentiate this event from others, we decided that only those independents included on the Independent Birmingham Membership Card can trade at the event – thankfully, we've got a huge array of the very best independents in Birmingham on the IBcard, so that makes things very easy. We're talking high-end restaurant quality pop-ups serving your food and the best bars in Brum shaking up your drinks – it's like all your dreams come true in one event. Second, we want to offer you value for money (as well as ensure that you have a brilliant day out with us and are left with only the fondest memories of this event) – so with that in mind, we're curating a rather ace programme of music (among other things) to take place throughout the day. This should keep you all entertained whilst stuffing your faces on some of the very best grub in Brum and sipping on cocktails and craft beer.
The festival will take place between 12pm – 6pm at The Bond, with restaurant pop-ups, street food, cocktails, craft beer, local artists, designers and retailers showcasing why Birmingham is so great throughout the day.
Line-up (so far): The Church, El Borracho De Oro, The Warehouse Cafe, Baked In Brick, Low 'N' Slow, Rob Wood (showcasing drinks from The Wilderness, Smultronställe, The Loft and Zindiya), The Cuban Embassy, Buddha Belly, The Victoria, Ross Jukes, The Bournville Waffle Company, Clink, Quarter Horse Coffee, Boo Boo Coffee, Twist, Peel and Stone, Anderson and Hill, Cheval Blanc, Brumhaus, Dot Moth, Connolly's, The Birmingham Whisky Club, The Chocolate Quarter, Zen, Vincent Van Doodle, Pin Game and many more.
More news as it comes on our events page.
Tickets cost just £8 (children under 12 go free – no ticket required) and can be purchased here.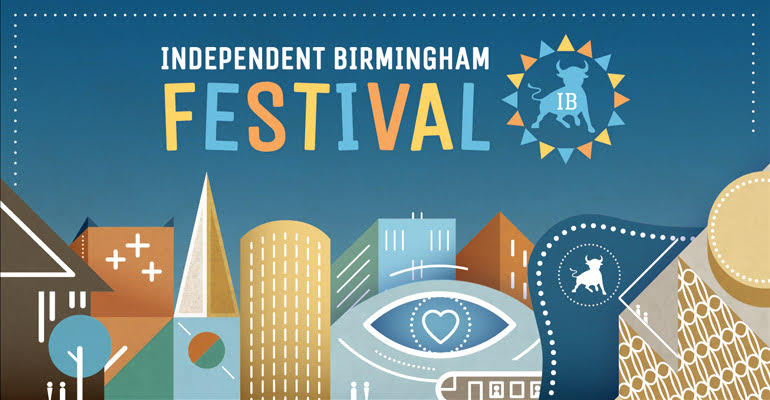 Keep a look out on both our Facebook and Twitter pages to find out which of Brum's brilliant independents will be joining us for this celebration of local and what you can expect on the day.
For more information about who will be joining us and more, you can visit our events page.
Note: You do not need an Independent Birmingham Membership Card to attend this event.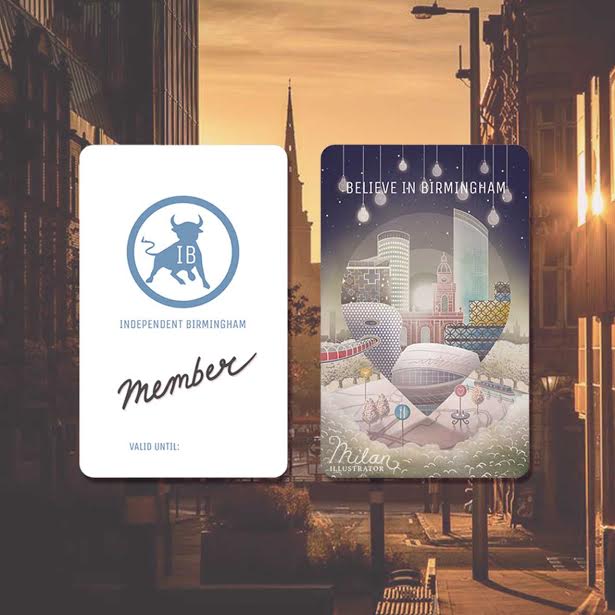 Want to eat, drink and shop local in Birmingham, for less?
Grab yourself an Independent Birmingham Membership Card and enjoy fantastic year-long discounts and deals at over 95 of the very best independent cafes, bars, restaurants and shops in Birmingham – including: Digbeth Dining Club, The Electric cinema, Simpsons, The Wilderness, Lasan, Birmingham Hippodrome, Adam's, Smultronställe, Bodega Bar Y Cantina, Purnell's Bistro, Buffalo and Rye, mac Birmingham, Fiesta del Asado, 40 St Paul's, Turners at 69, The Plough, Two Cats Kitchen, Birmingham Repertory Theatre, The Lord Clifden, The Jekyll And Hyde, Nosh & Quaff, The Church, Bourne and Co., The Rose Villa Tavern, Cherry Reds, The Prince of Wales, The Loft and many more.
To grab your key to the city for just £15 (or at the amazing price of two for £20), click here.