Birmingham, it's time to stand up and be counted.
Between Great Britain and America, every day around 550 million (that's MILLION, per day!) single-use plastic straws are thrown away. This is both a gross and horrifying amount, especially when you take into account that it takes over 200 years for these plastic straws to break down – and even then they don't completely biodegrade, merely break into smaller pieces of plastic which continue to litter our planet. So between now and that distant 200 years later, those single-use plastic straws are littering landfills and polluting our oceans – causing havoc for both the environment and wildlife alike.
Indeed, single-use plastics, such as the every day plastic straws you find in pretty much every single bar, pub and restaurant you visit, are one of the biggest pollutants of our seas and oceans. Below is a short video showing just one instance of the dangers that plastic straws pose to our environment and marine animals – and is just one of the many reasons behind our campaign to remove plastic straws from Birmingham's independent pubs and bars.
So before we outline our campaign to ban the plastic straw, here are some more numbers to put things into perspective. The average bar will use anywhere between 1 and 4 plastic straws per drink. Moreover, some bartenders will even try a drink twice before shaking it, and then once again after, before then placing two straws in the glass just prior to serving. If that bar makes 250 cocktails in one evening (which is not a lot), the result is that around 500-1000 single-use straws are used in just one night. Straws which, after around 20 minutes of use, are then thrown away. Not only does this cause huge problems in regard to marine pollution (outlined above), it's also extremely costly for the bar or pub involved.
Alternatively, if that bar had the same bartender taste his cocktail with a spoon, just like a chef, and then said bartender asked the guest whether they would like a straw, or not, for the finished drink, that would reduce usage by over 75%. Oh and by the way, that example is just one medium-volume cocktail bar in one city… scale those 500-1000 straws up by 100 venues in a city, then times that by 20 cities (just across the UK) and the numbers become truly staggering. And then look at Europe! Scary, isn't it?
To combat this extreme plastic wastage, we've teamed up with Robert Wood (owner and head bartender at Smultronställe) to encourage our independent bars and pubs in Birmingham to ditch these single-use plastic straws and help save our planet. Having first experimented with plastic alternatives at Le Truc (now sadly closed), opting for paper straws and bamboo skewers alongside using leftover fruit from the kitchen to make purees and infusions, Robert Wood took this initative a step further while head bartender at 40 St Paul's (a neighbourhood gin bar located in Birmingham's Jewellery Quarter). There, coasters for drinks are made from recycled materials and metal straws are used for long drinks, in addition to stainless steel cocktail picks – both of which are sterilised and reused time and time again. A much more environmentally-friendly and cost-effective alternative for sure!
Another notable independent to join this initiative early on was cult fine dining restaurant, The Wilderness, whose innovative pre-shaken cocktails are served without straws to combat plastic usage. And now at Robert Wood's very own 8-cover hidden cocktail bar, Smultronställe, has taken this concept one step further and abandoned all of the regular service traits. That means no napkins, no straws and no cocktail picks. Each guest is furnished with a bamboo board as their own little microclimate, meaning napkins are left redundant and all drinks require no drinking straws apart from one (pictured below) which uses Bucatini, a type of pasta with a hole through the centre.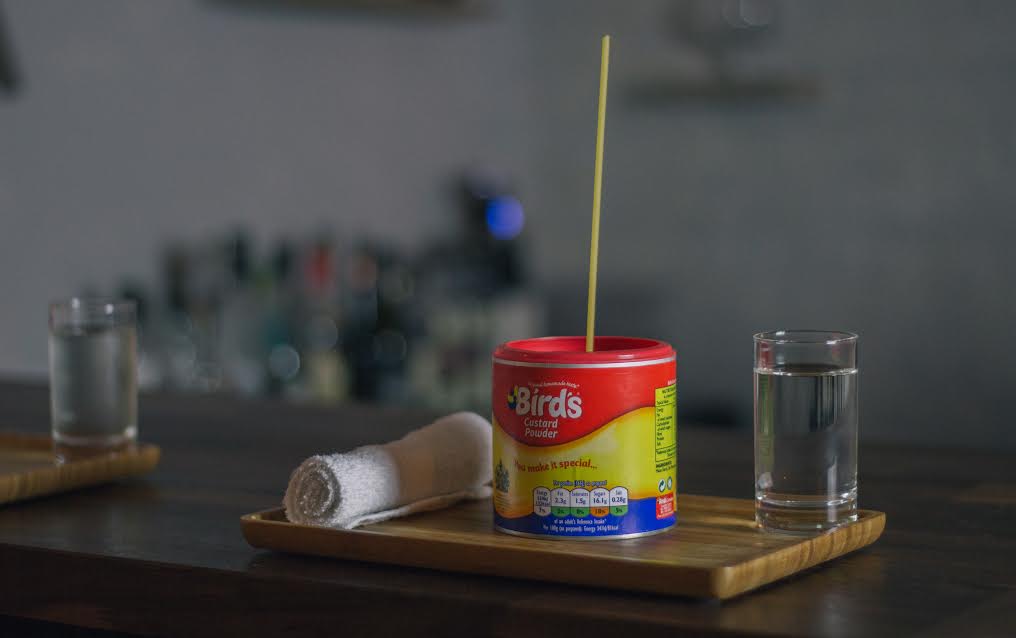 So, it's clear to see that a number of Birmingham's independents are already on board with this wonderful initiative and alternatives to plastic straws do work. Indeed, another of our aims with this campaign is to advise independent bars and pubs in Birmingham (and across the Midlands) in what can be done to reduce their plastic usage by showcasing plastic alternatives and discussing simple ways to reduce waste and save money. We're hoping that once the bars and pubs in the city see the need for plastic-alternatives, and see their effectiveness and the money they can save, there will be a revolution and we'll be one step closer to helping to reduce the immense plastic waste found in our landfills and oceans.
Saying that, this isn't just on the bars, restaurants and pubs – you can help too!
Here's How To Help
Joining this campaign is both simple and easy, and your help will actively encourage others to ditch the straw and help cut down plastic waste in our city. We only have one planet, it's time to stand up and be counted. So, should you enjoy a tipple or two from time to time and happen to wander into a bar or pub who uses plastic straws, simply tell them that you'd like to use an alternative. And if they cannot offer one, inform them of this campaign. Together we can make a real difference in our city, and hope that others take notice across the UK and beyond.
In addition to this, you can share this article far and wide and encourage others to do so too. The more people seeing this message and hearing about the campaign, the higher the impact we can have. Use #plasticsucks on social media to show your support and help us make this the final straw.
The Campaign – Refuse The Straw
Those independent restaurants, bars and pubs looking to ditch the straw who would like advice on alternatives can get in touch with us at: hello@independent-birmingham.co.uk or inrobwetrust@me.com
We shall provide a list of those participating in our initiative from the outset and update you regularly on our progress as we try to encourage as many independent bars, pubs and restaurants as possible in our city to use alternatives to plastic straws.
In addition to this, there will also be events in bars across Birmingham in collaboration with brands who support this cause. Those currently plastic free in Birmingham are: Smultronställe, Tilt, The Wilderness, 40 St Paul's, The Anchor, St. Paul's House, Harborne Kitchen.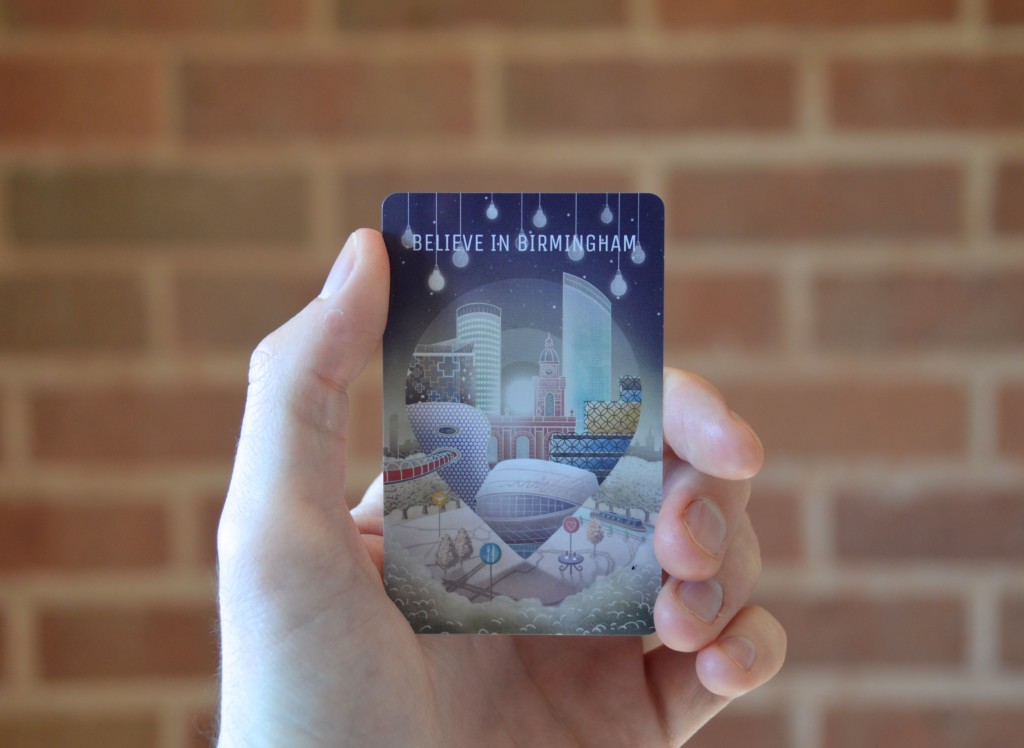 Shop local, celebrate the unique and rediscover your city!
Grab yourself an Independent Birmingham Membership Card and enjoy fantastic year-long discounts and deals at over 95 of the very best independent cafes, bars, restaurants and shops in Birmingham – including: Digbeth Dining Club, The Electric cinema, Simpsons, The Wilderness, Lasan, Birmingham Hippodrome, Adam's, Smultronställe, Bodega Bar Y Cantina, Purnell's Bistro, Buffalo and Rye, mac Birmingham, Fiesta del Asado, 40 St Paul's, Turners at 69, The Plough, Two Cats Kitchen, Birmingham Repertory Theatre, The Lord Clifden, The Jekyll And Hyde, Nosh & Quaff, The Church, Bourne and Co., The Rose Villa Tavern, Cherry Reds, The Prince of Wales, The Loft and many more.
To grab your key to the city for just £15 (or at the amazing price of two for £20), click here.