Black as night, sweet as sin.
Coffee – the first line of defence against the daily grind. All over the world, as a muted dawn breaks over the horizon, thousands (nay millions) of us reach for that glorious black nectar – clinging to our cups as a shipwreck survivor might cling to a piece of driftwood way out to sea. For many it's the only way to drag ourselves from the deep grip of sleep, for others it has become a passion – with every cup being brewed with love, precision and care. Whether it's sipped with love or simple need, devotion or practicality, coffee is a way of life and scattered across the city are scores of caffeine havens dedicated to this mysterious and most perfect brew.
In an ode to this most magnificent of beverages, and the wondrous places wherein you may find such compelling, dark nectar, we've rounded up the best places in Birmingham to get your coffee fix.
Onwards – for coffee, and for glory!
Saint Kitchen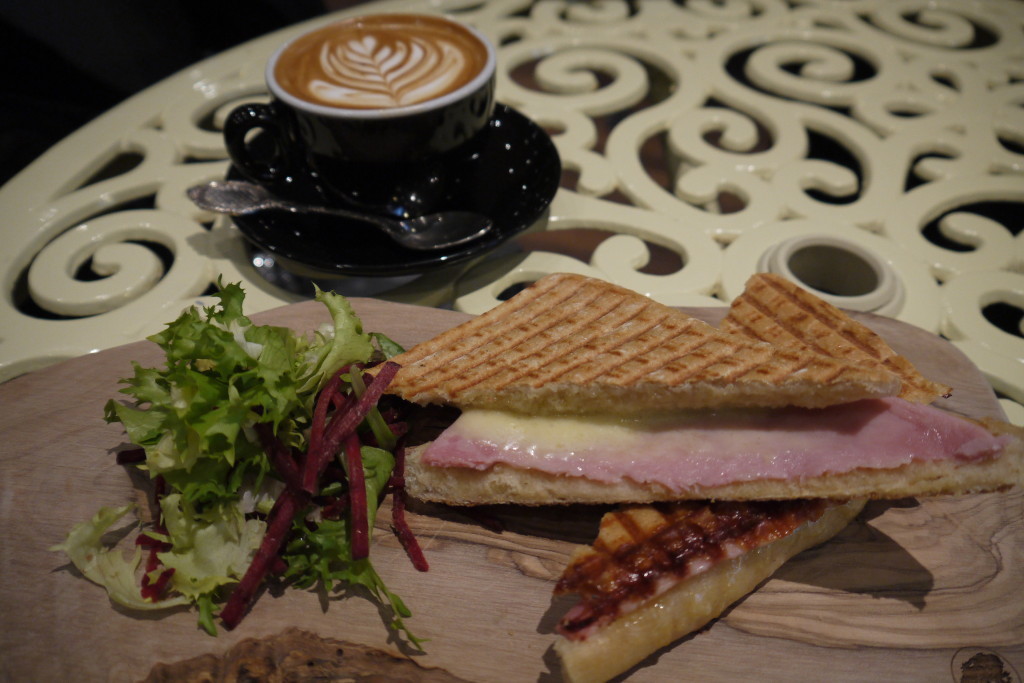 Beside the leafy green of St Paul's Square is a coffee shop that will make you feel just…heavenly. Within this elegant, modern coffee shop, furnished with leather sofas and intimate small tables, you'll find a selection of stunning coffee creations. Velvety flat whites and exquisite espressos stand alongside grilled sandwiches and sumptuous cakes to create an angelic combination. The excellent coffee, complimented by the great grub and beautiful location, certainly makes Saint Kitchen one of the best places in the city to while away the hours watching the the world go by.
Foodie Hint: don't miss out on their colossal chocolate brownie. It is epic!
Boo Boo Coffee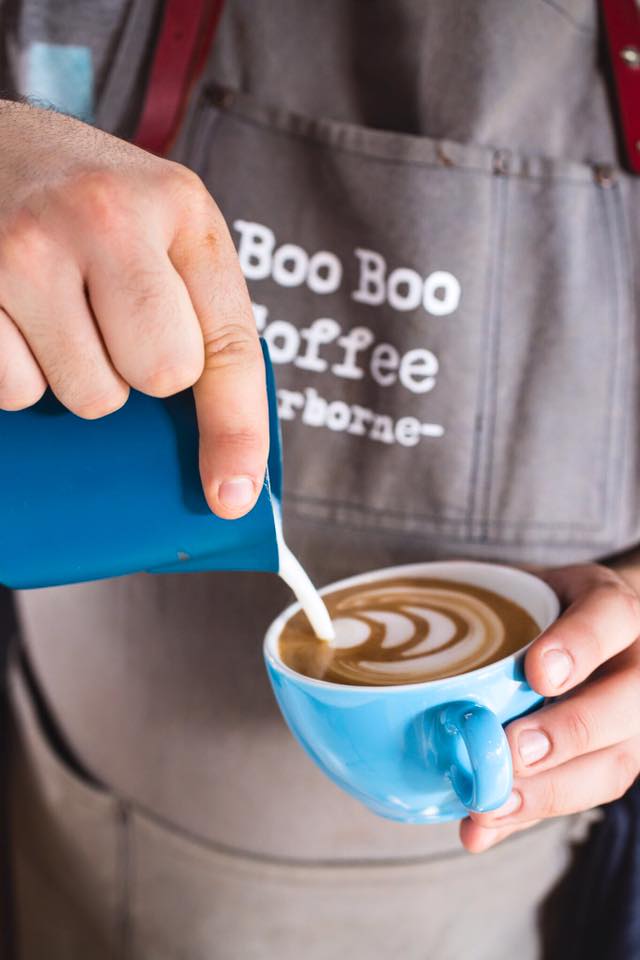 Boo Boo Coffee specialise in medium and dark roast single origin coffee that will please every pallet – whether you're a hardened coffee aficionado or a wide-eyed newcomer to the world of brews and beans. In addition to the fantastic coffee, there's also a mouth-watering array of home-baked treats available in a multitude of forms to go keep that cup of coffee of yours company. With an awesome light-lunch menu and a stylish interior (the funky lights courtesy of Birmingham favourites JamJar Lights), Boo Boo Coffee is the perfect coffee stop for all – whether you're alone with a book on a chilly autumn day or spending the afternoon playing board games with a friend over a steaming cup of Joe . Perfecto!
Six Eight Kafé
If you should find yourself wandering the windy streets of the city searching for shelter, comfort and, of course, a warm cup of coffee, you may stumble across Six Eight Kafé. If you do, you'll have found everything you need. With an expanded downstairs area complete with comfortable sofas and one of the best coffee blends in the city (Jailbreak), Six Eight Kafé can never disappoint. The comfortable and friendly atmosphere with it's minimalist layout is perfect for socialising – and those large windows are just the thing for partaking in one of the greatest pastimes on the planet – people watching.
Urban Coffee Company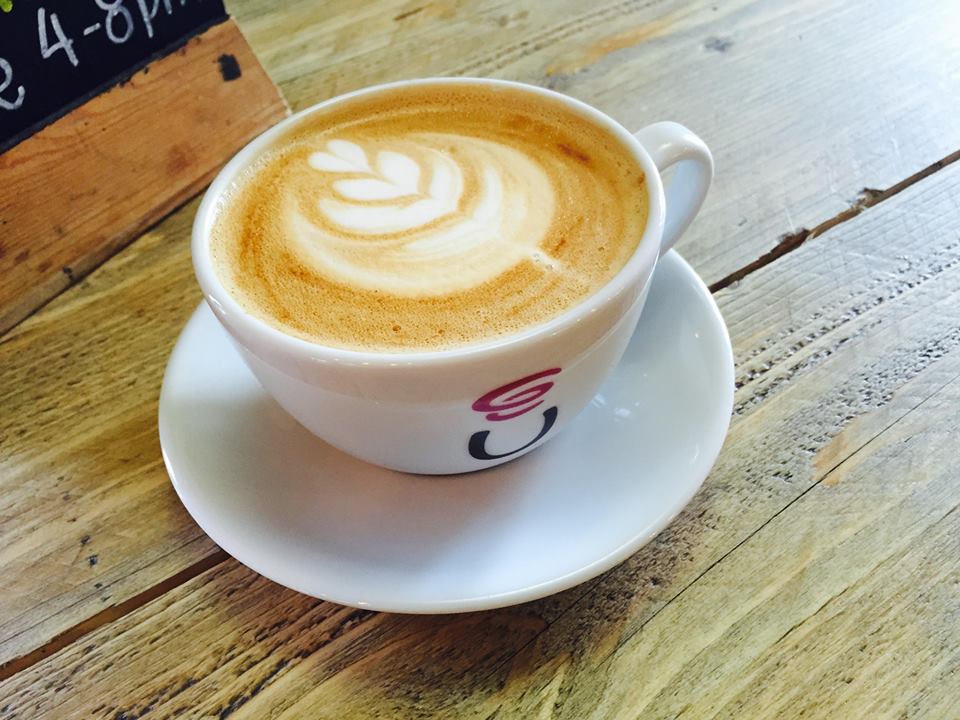 One of the long-standing features of the independent coffee scene in Birmingham, Urban Coffee Company are flying the flag all over the city for great coffee and more. With their trademark minimalist, urban style, Urban Coffee live up to their name and the coffee is fantastic too. Serving a range of single origin beans from some of the finest coffee-producing nations on the planet, they have something to offer for both first-timers and experienced coffee lovers. In addition to coffee, Urban also offers a great selection of sandwiches and cakes, as well as opening late and serving beers and wines – the perfect thing for after a long day at work (and you can sit on a bean bags, so that's awesome too!).
Lewis's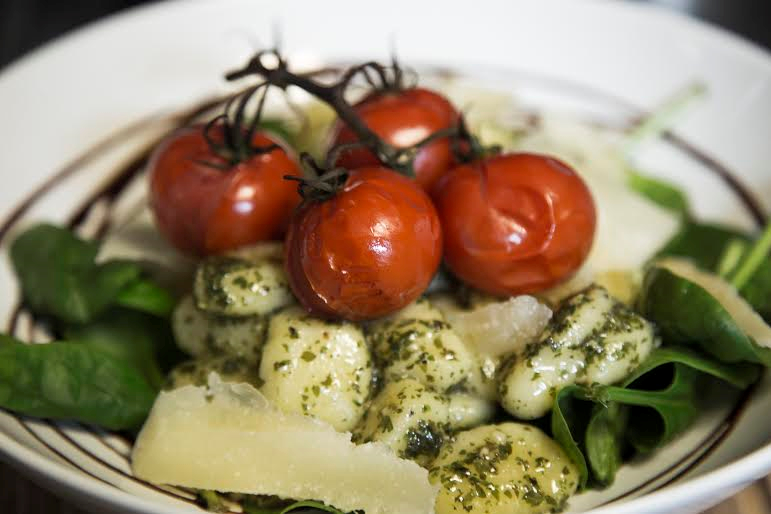 Located in the heart of Moseley, Lewis's is a firm favourite for the coffee enthusiasts of Birmingham bohemian suburb, and a great location for a spot of brunch. Now people, the moment you walk in you're going to get distracted by all the cool things you can buy in Lewis's (since it's also a deli) but stay strong (ok, maybe buy a few things) and then take a seat and get ready for some relaxation. And by relaxation we mean a fantastic breakfast (or brunch, if you're late) and a delicious cup of coffee. It's the stuff dreams are made of, and your mornings will never be the same once you've spent one here – you'll be wanting to pop over to Lewis's every day of the week.
The Old Crown Coffee Club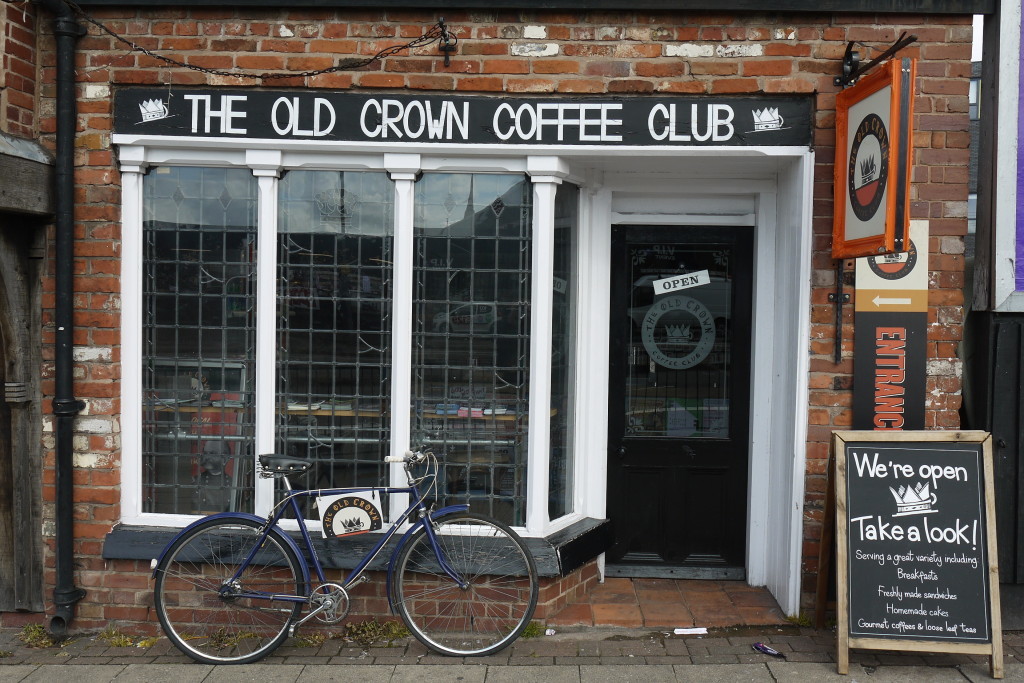 Nestled away in Birmingham's oldest pub is a true hidden gem. Located within The Old Crown in Digbeth is their quaint Coffee Club. Bare brick walls, hardwood flooring and traditional beams come together with wooden tables to give The Old Crown the feel of a country pub, with an intriguing atmosphere. Inside you can find light-lunch bites, home-baked cakes and pastries that'll set your taste buds alight. From breakfast enthusiasts to coffee connoisseurs, there's a home for everyone at The Old Crown and it's the perfect base  from which to start exploring Digbeth's many exciting avenues.
Café Opus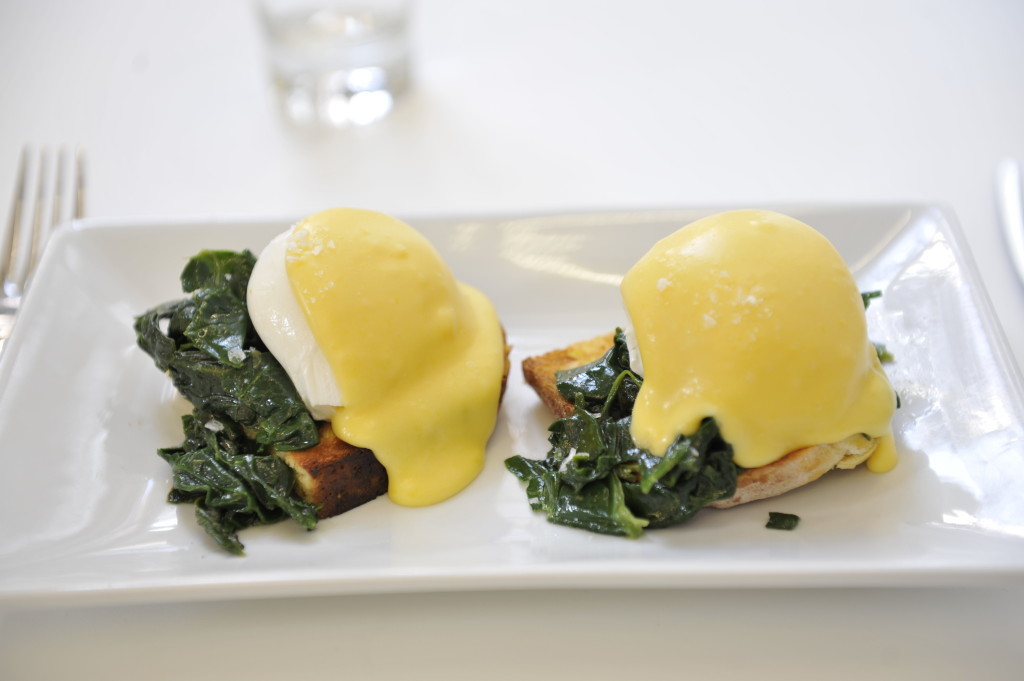 Located on the edge of the tree-lined Oozells Square (just a few light steps from Brindleyplace), nestled on the ground floor of the fabulous and iconic Ikon Gallery is Café Opus. This charming sibling of the Opus family encompasses everything within the Opus family ethos – sustainable sourcing, ethical farming practices and delicious food. Serving an array of incredible dishes from Full English breakfasts to slow-braised beef there's a huge amount to recommend here. Whether you're simply sipping coffee in their beautiful outside seating area or expanding your culinary horizons with a caramelised peach salad, Café Opus have created a masterpiece of a café.
Quarter Horse Coffee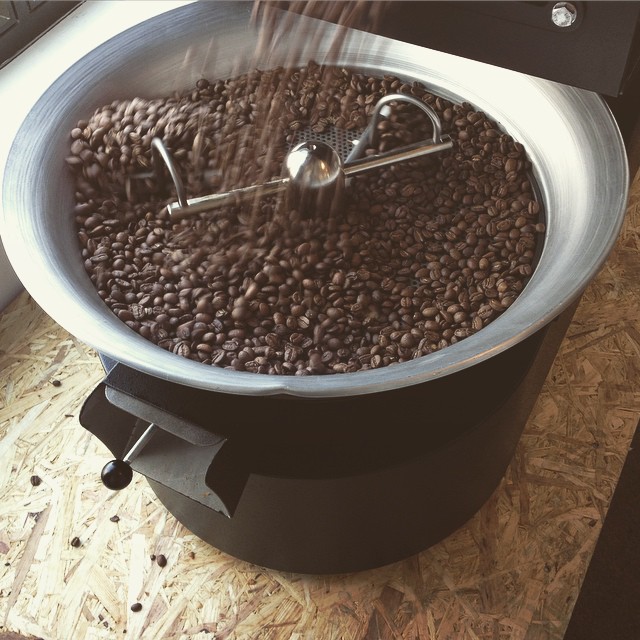 Quarter Horse Coffee may be the highest point of the coffee-mania gripping Birmingham. We're certainly full of beans about it!
Terrible jokes aside: Quarter Horse Coffee really is fantastic. Being both a cool, minimalist, independent coffee shop and at the same time roasting their beans right in the shop (right in front of you), they guarantee patrons the finest, and certainly the freshest, coffee available. As you sip your cup of heavenly-brewed coffee you can enjoy the sight, sound, and most enticing, smell of roasting beans and tuck into an array of delicious cakes. If you absolutely have to leave then you can always take a bag of freshly roasted beans away with you.
Faculty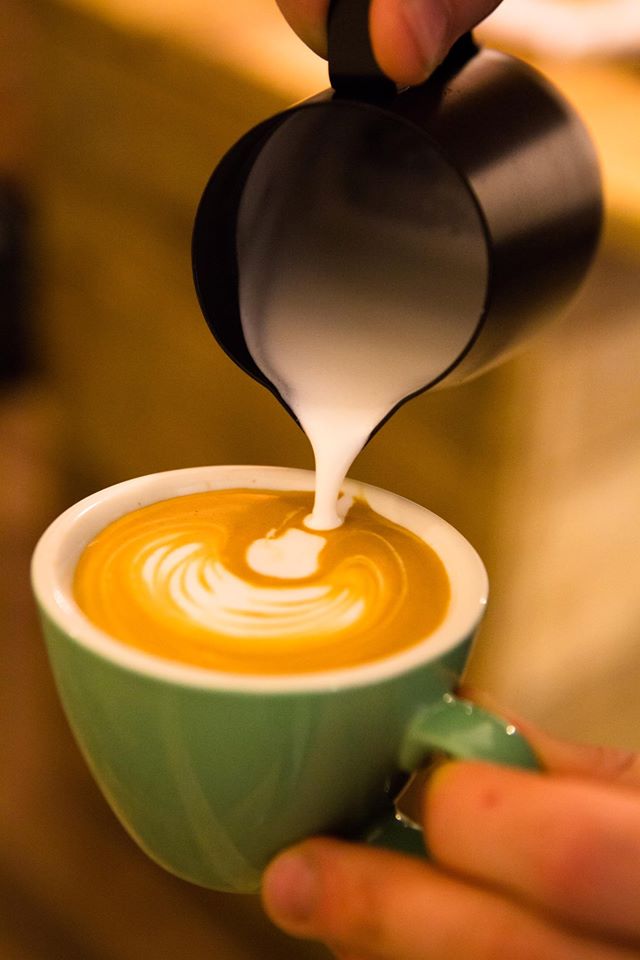 Tucked away in Piccadilly Arcade, lives Faculty – the artisan chemists of coffee. Faculty has a very simple aim, to provide you with the perfect cup of coffee, however it's brewed – from the humble cappuccino to V60 filters and Aeropress, every cup is expertly and lovingly cared for. With an intimate interior, simply designed with small wooden tables and stools, Faculty is a great place to meet up with friends, not to mention that the cakes are some of the best in the city. In addition to being an outstanding coffee shop, Faculty have recently opened up a bakery next door (Sixteen Bakery) selling a mouth-watering range of freshly-made sandwiches, cakes and salads.
Java Lounge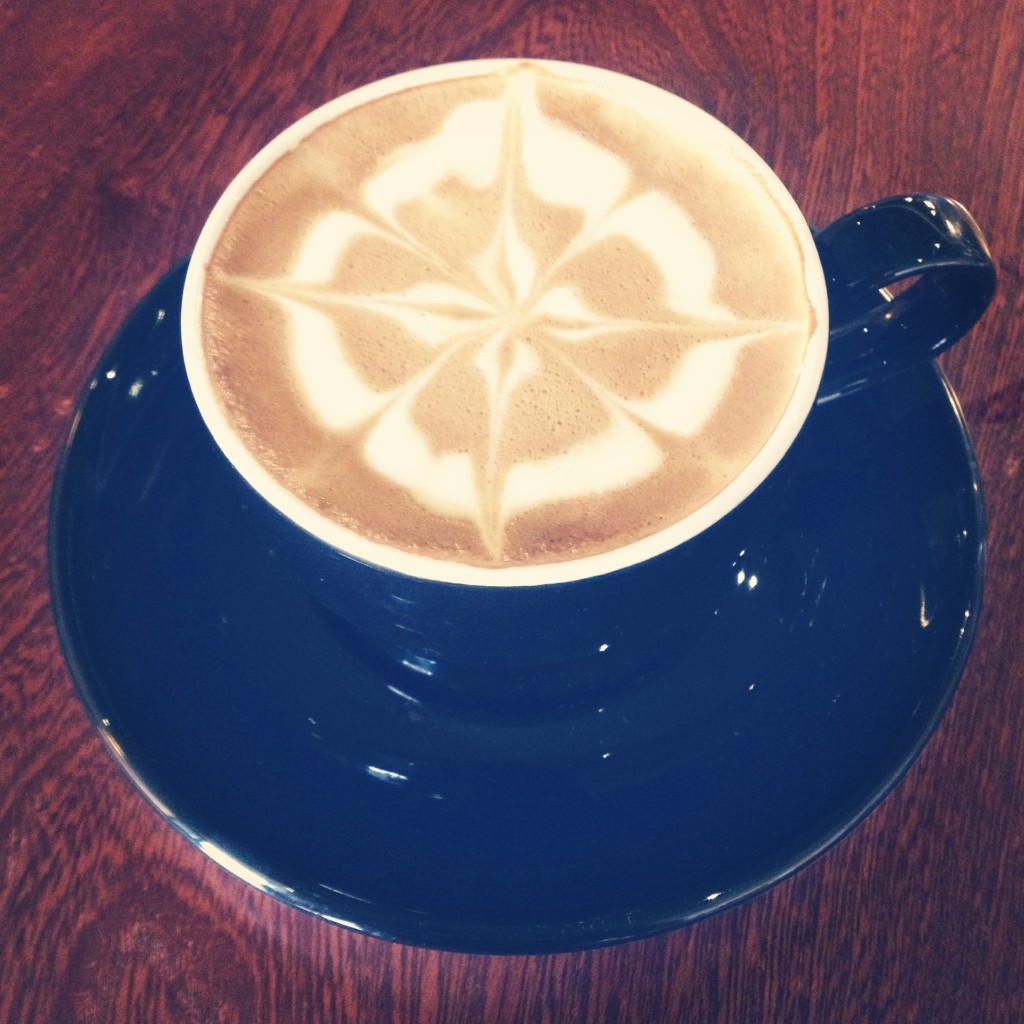 Does your mouth salivate at the mere thought of single-origin beans? Excited by the idea of being introduced to a new, obscure coffee blend?
Unless you simply hate coffee (and you're apparently reading this by mistake) then you have to make your way to Java Lounge. Java Lounge is Mosley's friendly, laid-back coffee shop that at the same time is dedicated to expanding your horizons – one cup of coffee at a time. With each bean used to create two blends of varying strength, there's always something new and exciting to try as your take your taste buds on a world tour of coffee, from Yeman to Columbia, in Java Lounge's vibrant décor and welcoming atmosphere.
They've just opened up a new emporium on Colmore Row too (right next to Victoria Square). We recommend a visit.
Tilt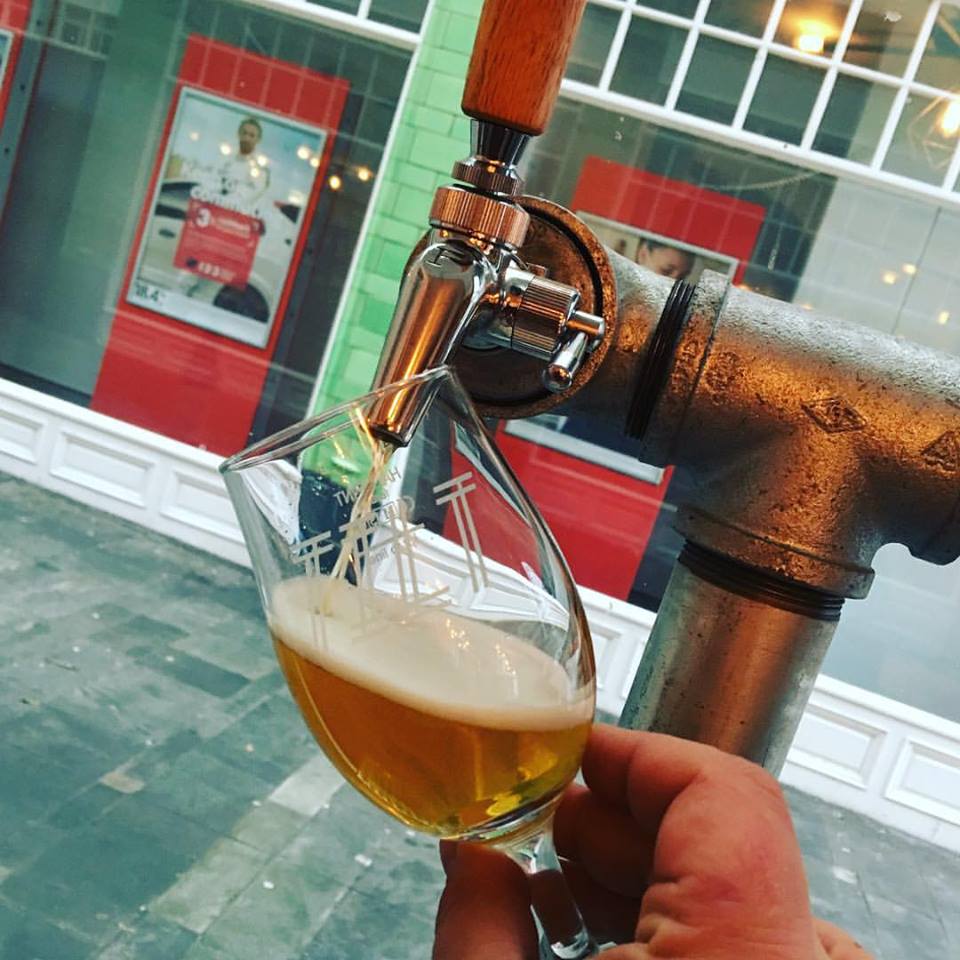 We love coffee in Birmingham, and craft beer too – so when Tilt opened we were practically (actually) swooning in the streets. From flat white to latte, long black to cappuccino, Tilt can brew you up the coffee of your dreams and then it's up to you to step up to the plate, be a legend, and decide that your coffee deserves to be accompanied by a truly delicious cake from Birmingham-bakers, BAKE. Once you're done with coffee, you can move onto the good stuff – that ambrosial nectar we all love, craft beer. There's a small, but diverse, array of beers, and some spirits and wines too – so grab a glass of your chosen poison and then move swiftly (maybe at a run) over to the pinball machines. Oh yeah, did we forget to mention? They have pinball machines!
Your move Birmingham.
Cafephilia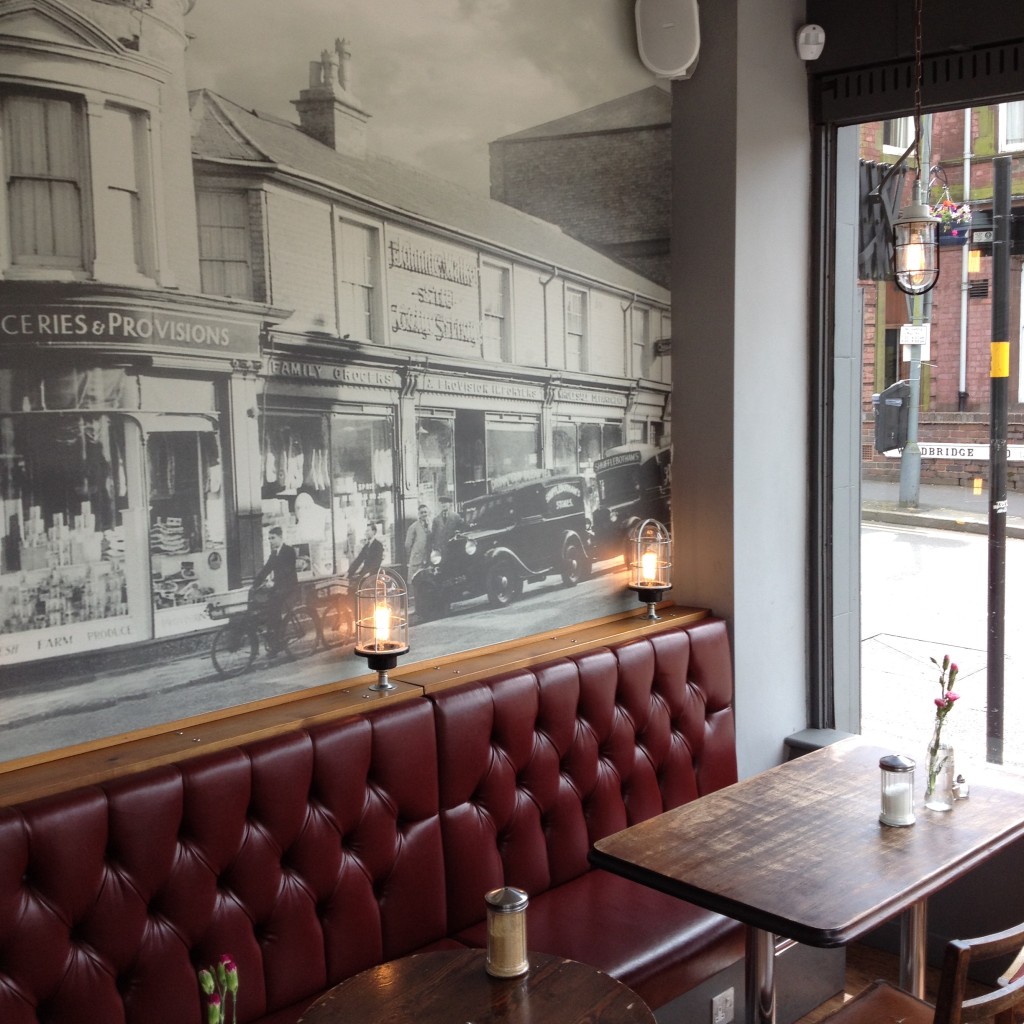 Caféphilia is more than just a name. This is a place where serving coffee and great food really is true love. From a breakfast stack of waffles with syrup or toast and croissants with fresh brewed coffee, to a lunch menu of jerk chicken ciabattas, there's a whole day of food, drinks and pleasure to enjoy. With its funky and unique décor (which is all available to purchase) and a bookcase of great novels to read, Caféphilia is the perfect place to soak up the hustle and bustle, and maybe even a little tranquillity, of a truly great coffee shop.
Foodie Hint: their hot chocolates are immense. And you should go get one. Right now.
Under Pressure Espresso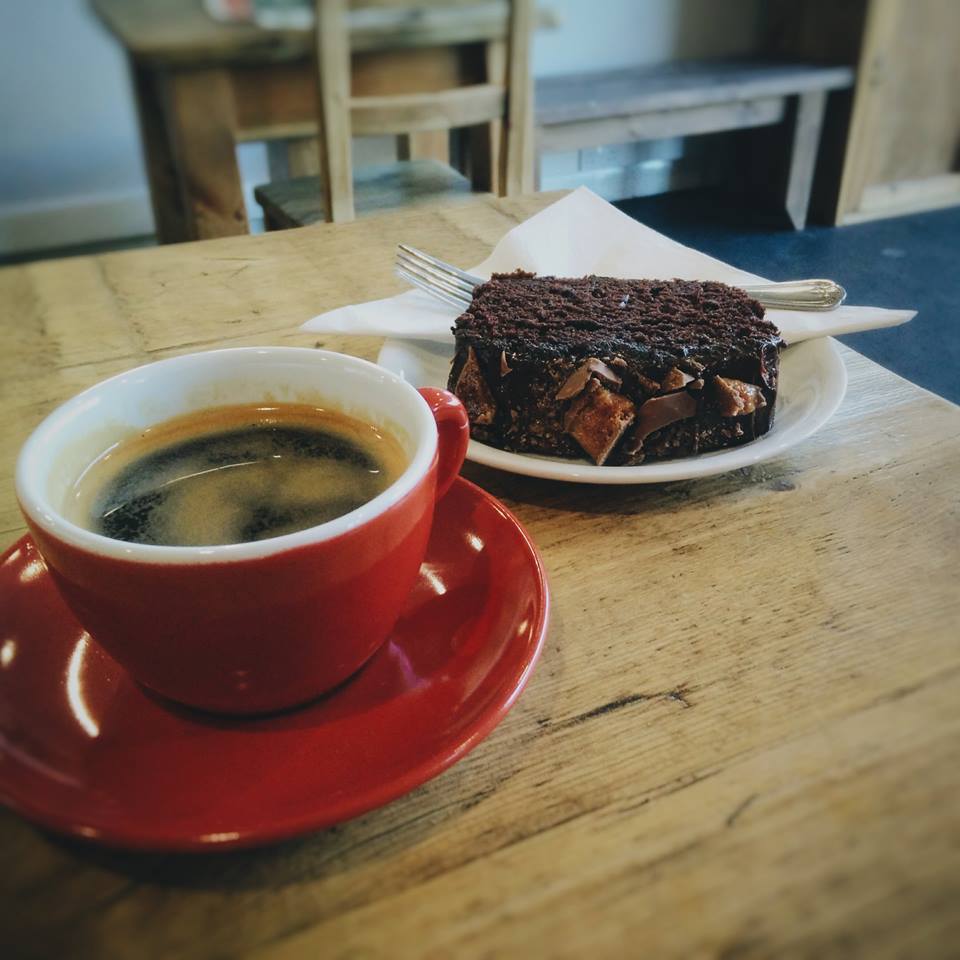 With an ethos of striving to provide Birmingham with the best cup of coffee to ever grace the planet, Under Pressure Espresso is Sutton Coldfield's shining beacon of light for all coffee fanatics and a true independent gem. Cakes are provided by the talented Lils Parlour (our bellies are rumbling already) with Thirteen Bakers providing the cinnamon buns – and with a cup of strong espresso, or just any coffee to your liking really, a trip to Under Pressure Espresso is well, well worth a visit (even should you live on the other side of town, the coffee is that good). FACT!
Maison Mayci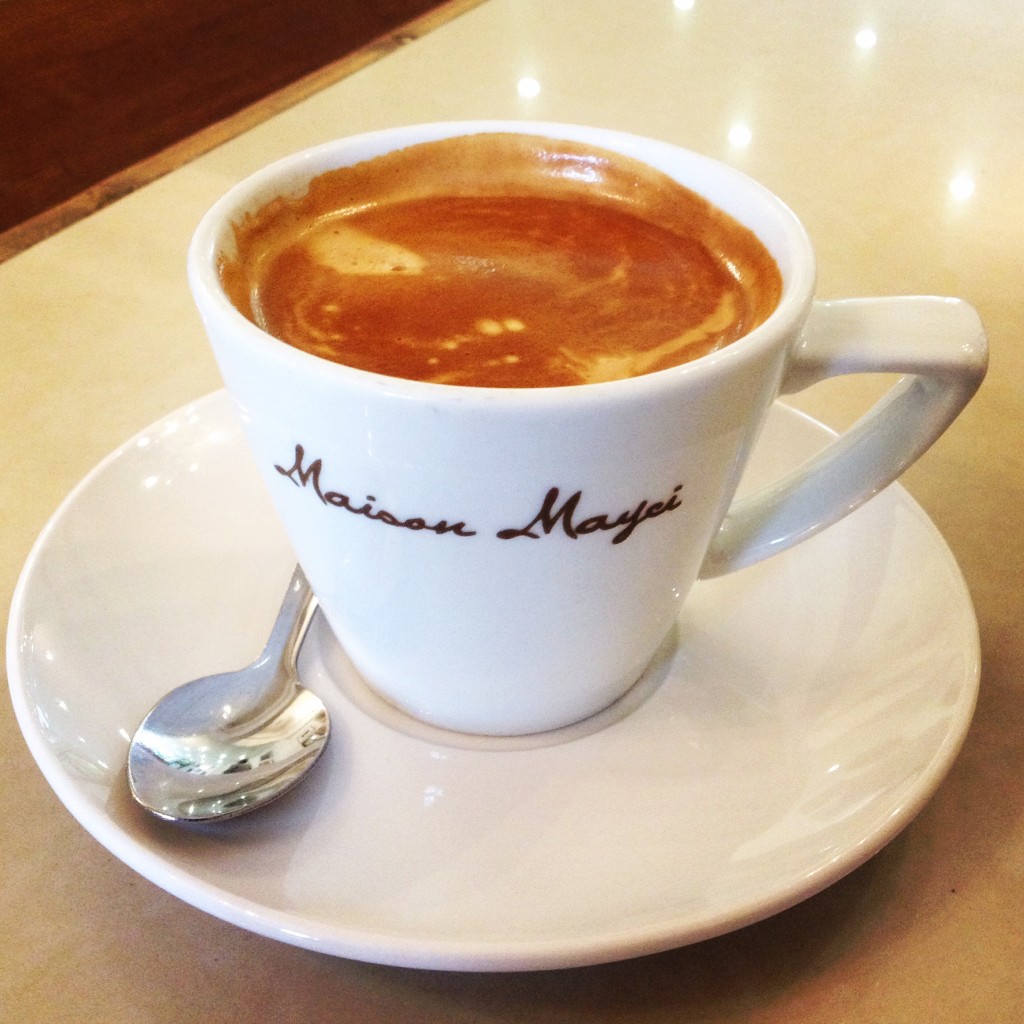 On Moseley's Alcester Road is an oasis of chic French culture and delicious coffee.  There's patisserie, there's rustic breads, pastries galore and of course, fantastically blended coffees to satisfy your deepest Continental cravings. The pastries and cakes are freshly baked each morning and the coffee is imported straight from Grenoble, giving every single visitor the chance to bathe in the decadent waters of French culture. With its rustic, charming interior, Maison Mayci is seductively welcoming – and for those days when the sun breaks through the clouds, they have a coffee garden to rival any beer garden in the city as a place to sit, sip and socialise the afternoon away.
The Plough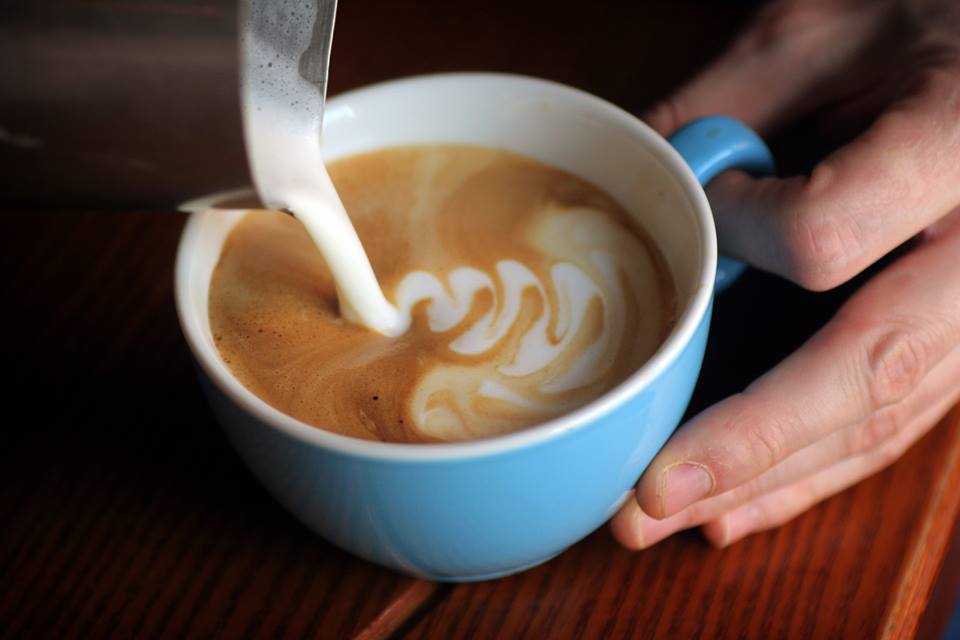 Okay, we know, pubs aren't coffee shops but we simply couldn't miss out this fantastic pub which is worth visiting as much for the coffee as for the beer. With their increbile brunch menu – offering up everything from eggs Florentine to coconut-milk porridge, it would be remiss of The Plough to offer anything other than excellent coffee to go alongside it – especially since it's made with the award-winning Slayer espresso machine. The perfect place to spend a long afternoon with friends in the fantastic beer garden, The Plough is a must-see for coffee enthusiasts and brunch-lovers alike.
Yorks Bakery Cafe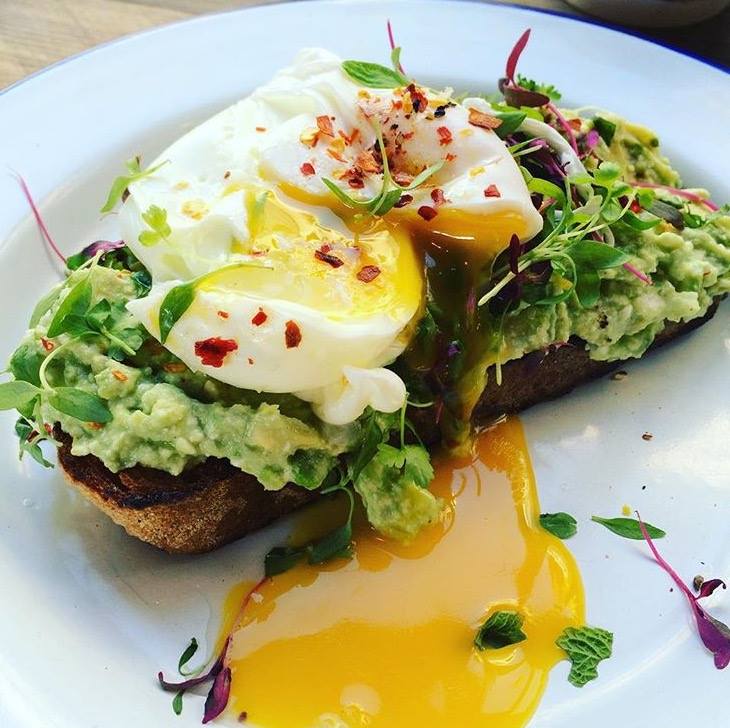 Stalwart coffee heroes Yorks Bakery Café are here to save the day – save it with a flat white and spot of brunch! Which in our humble opinion is the best kind of saving. In fact, it should be the only kind of saving… Ok, we've gotten off the topic at hand here – coffee. Folks, the baristas at Yorks Bakery Café brew up a jolly decent cup of Joe. Whilst the coffee shop is small, it's cosy (and there's another, Yorks Espresso Bar, not 5 minutes away should this one be full to bursting with coffee fiends and brunch enthusiasts). Grab a cup of your favourite brew, sit back for the afternoon and relax. You earned it.
The Cuban Embassy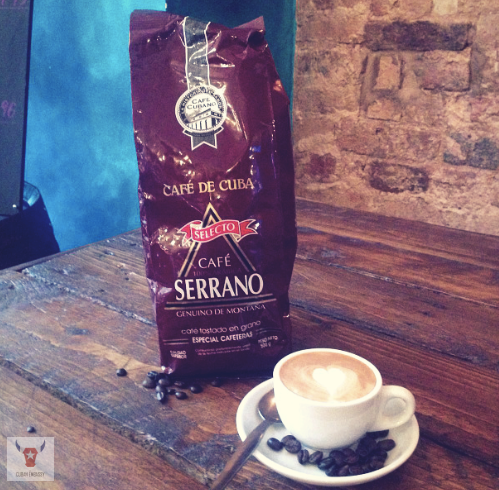 Yes, it's a bar. A cocktail bar that serves authentic Cuban coffee imported directly from the sunny island, right to your doorstep. They have a guest roast which rotates every month, but for the bold and authentic taste of Cuba we heartily recommend their house roast. Sit, eat cake, be merry, maybe get up and dance when you hear the house band strike up their first chords, at The Cuban Embassy life's one big party – but first, coffee and cake.
Foodie Hint: their smashed avocado and eggs on cornbread is delicious. We recommend you go eat it. Right now!
A Few Others You Might Like To Try
The term 'coffee shop' is sometimes a grey area that can be loosely construed – with the difference between a café and a coffee shop almost being a non-entity. Above we've named some of the best places for coffee in Birmingham – chosen for their brewing prowess, as well as their unique character. However, there's always more to a coffee shop than just coffee (yes folks, we went there!), so here's a few other 'coffee shops' that might just float your boat should you be looking for something other than a cup of that delicious dark nectar.
Forty One Tea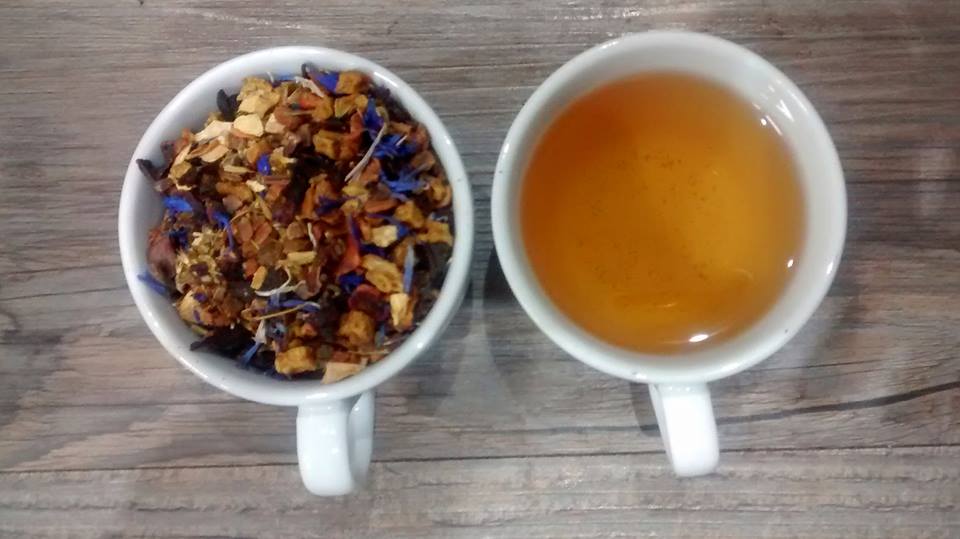 Re-inventing the modern tea room is Forty One Tea – Harborne's tea haven and a shining beacon of light to all leaf connoisseurs in and around our beautiful Birmingham. The rules are simple: head over, expect great tea, drink great tea. There are even breakfast and light-lunch options to accompany your fantastic loose leaf tea – it's a win, win situation folks. Everybody's a winner, apart from that one guy who doesn't drink tea. He's not invited.
Cherry Reds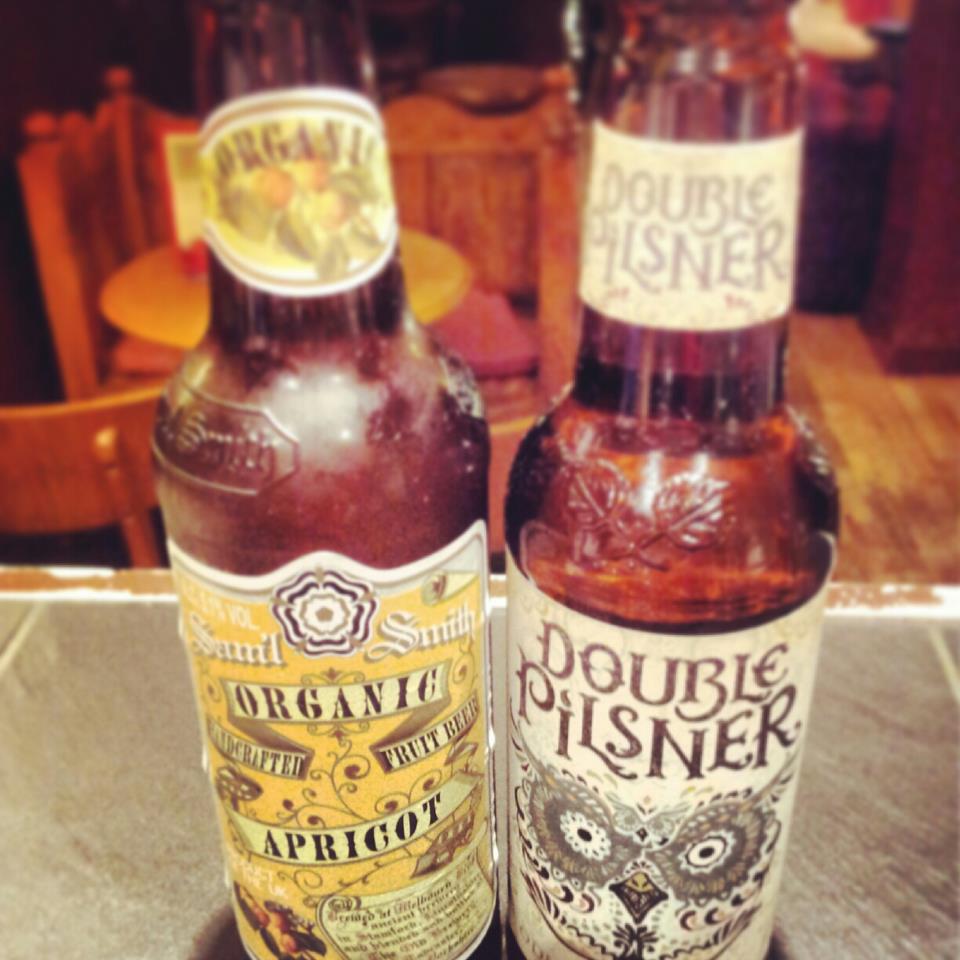 Of all the city's cafés, nowhere does cosy quite like Cherry Reds. The quintessential breakfast spot with its comfortable window-seat sofas and vintage furniture manages to be welcoming and intimate at the same time. A fantastic, and extensive, menu offers up food from breakfast to dinnertime and it would be so easy to stay all day. So sit back and relax while you enjoy your all-day breakfast, some cake and maybe even a glass of wine or two (because it's also a bar!) in absolute comfort and leisure.
Foodie Hint: Cherry Red's craft beer and cocktail selection is very diverse, and very tasty. We recommend you go for a tipple, or three. Oh, and the pancakes are great too. We loooooove pancakes.
Fazeley Social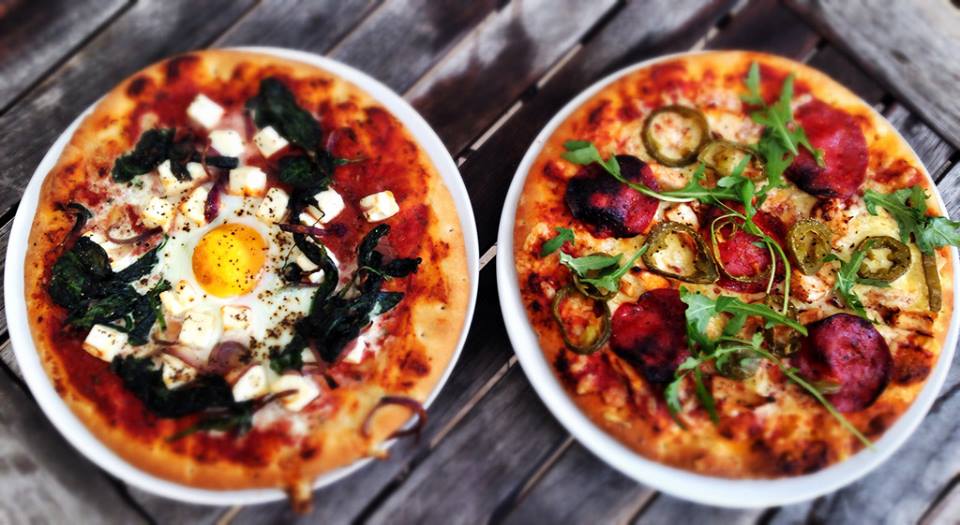 Behind the warehouse clubs and the hustle and bustle of The Custard Factory shops is the understated calm of the Fazeley Social. With its open spaces and light oak furniture, Fazeley Social is a tranquil haven in which to recharge during the day or relax after work. Serving cooked breakfasts, a lovely lunch menu, home-baked cakes and afternoon tea – as well as fresh coffee and a selection of teas – be sure to keep track of their regular programme of live music, game nights and book clubs for something to do in between all that eating!
Damascena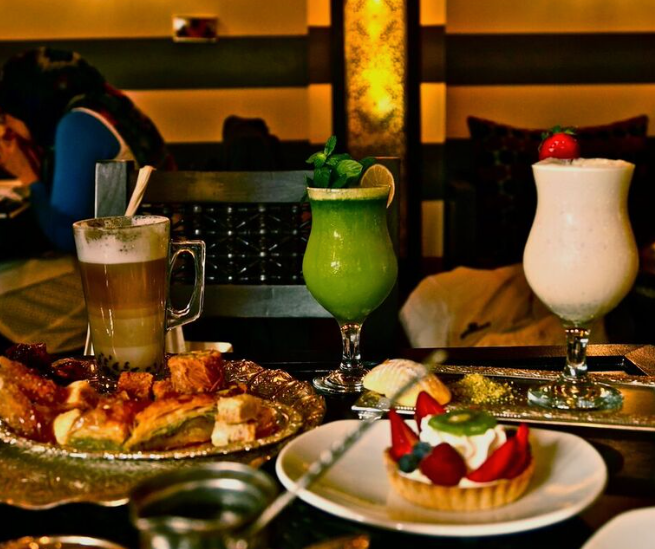 Damascena, home of Birmingham's 'probably best' mint tea. Yep, we went there. It even comes with a crystallised sugar stick which you can swirl (or not) in your tea to add a bit of sweetness, or just sit there and suck like a lollipop whilst absolutely no one judges you – because everyone else is doing the same. Packed with fresh pastries and middle-Eastern delights (their falafel is to die for), Damascena is certainly a great spot for light-lunch fans and their vegetarian dishes are just magnifiqué. And no, we have no idea why we've suddenly gone French. Just roll with it. To Damascena!
Another Pop Up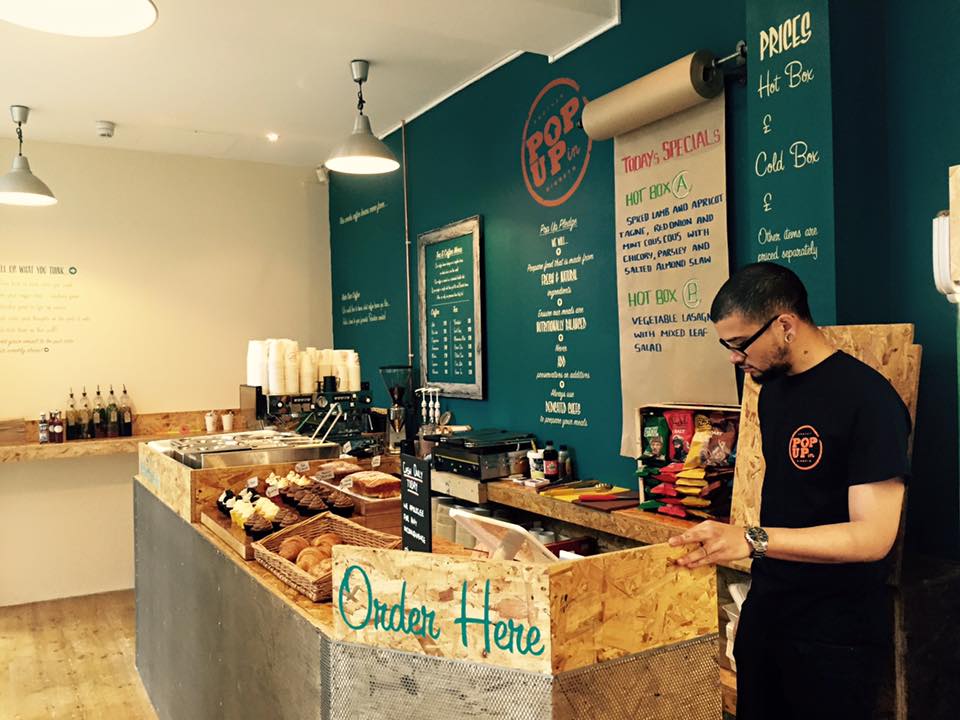 Located in The Custard Factory, Another Pop Up is exactly what it says on the tin. Well, there's not really a tin, but you get the idea. It's a pop-up, but it's here to stay. They have sandwiches, beer, cakes, pastries and music – what more could you ever need, are we right? It's a cosy and quirky space, just perfect for the denizens of Birmingham's creative sector and for those funky visitors to Digbeth.
Jake's Coffee Box
We cannot comment on the quality of the coffee since we're yet to try it. But it's served out of a disused phone box. An actual phone box! And for that fact alone, we recommend a visit.
Edwardian Tea Rooms
If you've had a tiring afternoon getting your culture fix at the magnificent BMAG, then a spot of tea at the Edwardian Tea Rooms is probably just what the doctor ordered. Oh, and he also ordered cake…we're pretty sure of that. What we love about this place is that, whilst situated in the very heart of the city (and you can't really get any more central than Victoria Square), this quaint gem really is a lesser-known haven for tea aficionados and cake enthusiasts – making it a fun find for newcomers, as well as a lovely place to grab a cuppa and rest your weary legs.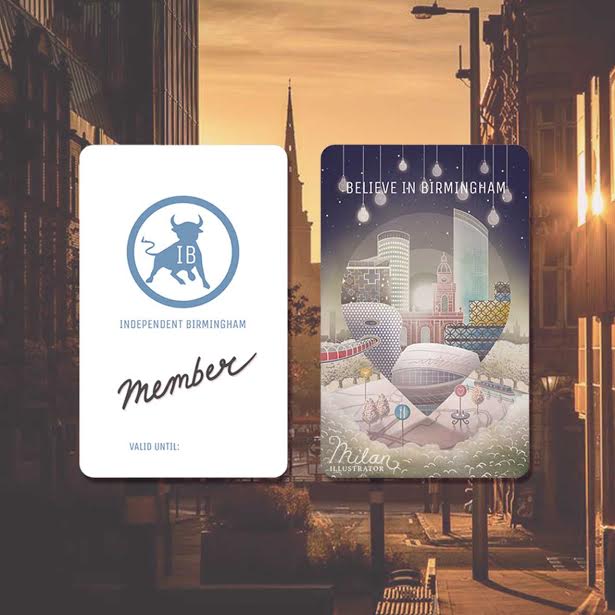 Grab yourself an Independent Birmingham Membership Card and enjoy fantastic year-long discounts and deals at over 95 of the very best independent cafes, bars, restaurants and shops in Birmingham – including: Digbeth Dining Club, The Electric cinema, Simpsons, The Wilderness, Lasan, Birmingham Hippodrome, Adam's, Smultronställe, Bodega Bar Y Cantina, Purnell's Bistro, Buffalo and Rye, mac Birmingham, Fiesta del Asado, 40 St Paul's, Turners at 69, The Plough, Two Cats Kitchen, Birmingham Repertory Theatre, The Lord Clifden, The Jekyll And Hyde, Nosh & Quaff, The Church, Bourne and Co., The Rose Villa Tavern, Cherry Reds, The Prince of Wales, The Loft and many more.
To grab your key to the city for just £15 (or at the amazing price of two for £20), click here.