Shop local. Celebrate the unique. Believe in Birmingham.
It's only a few short days until our very first festival and we're so excited! And our line-up just keeps on getting better and better, and better. So we decided to move on (temporarily) from the brilliant array of food and drink you can sink your teeth into and whet your whistle with this May, to shine a light on the dazzling collection of independent retailers, artists, designers and makers that'll be setting up shop in our indoor market. With gift ideas aplenty, our line-up represents the best of Birmingham and we're delighted to have such great and high-quality designers and makers showcasing their products at the Independent Birmingham Festival this May.
It's time to meet the independents!
Ross Jukes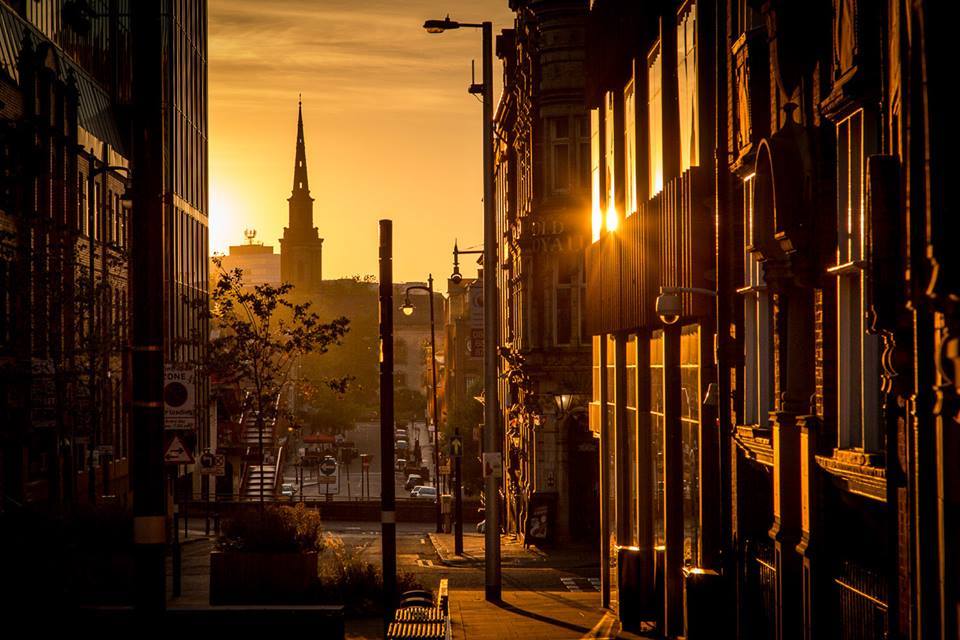 Brum-famous for his stunning landscape photographs of our dear city, Ross Jukes is a brilliant ambassador for Birmingham and a creative that champions this city for all to see. We love his magnificent photographs and they always make us fall in love with our city all over again, every time we see them. On the day, Ross will be selling a selection of prints (in various sizes) depicting the beautiful Birmingham skyline and more. Buy one, upgrade your wall and you'll have won at life.
Ross will also be taking photographs for us at the event so please do say hi to him if you see him out and about with his camera, he's a really ace guy.
Cheval Blanc
A fine wine and cocktail bar that's the darling child of Moseley, Cheval Blanc will be setting up shop at the Independent Birmingham Festival this May and they'll be bringing the wine. And cheese. Cheese and wine. Available to purchase in hampers, or individually (but really you'll want the hampers), never has there been a better match in the history of planet Earth than cheese and fine wine. Nicely done Cheval Blanc.
Pin Game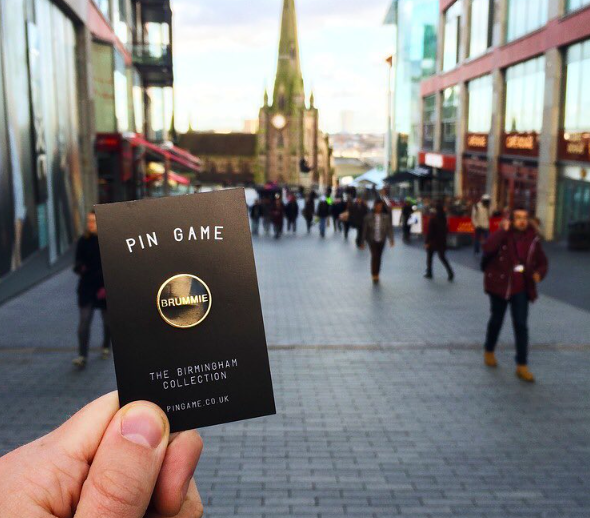 Pin badges are super cool. Like super cool. And no one makes them better than Birmingham's Pin Game. They've designed an extra special (and limited edition) 'Believe In Birmingham' pin badge which we're giving out for FREE to all those attending the Independent Birmingham Festival this May, but on the day they'll be found in our indoor market hall and you'll be able to peruse and purchase the other beautiful pin badges they've gained cult status in Brum for creating.
We love you Pin Game!
The Chocolate Quarter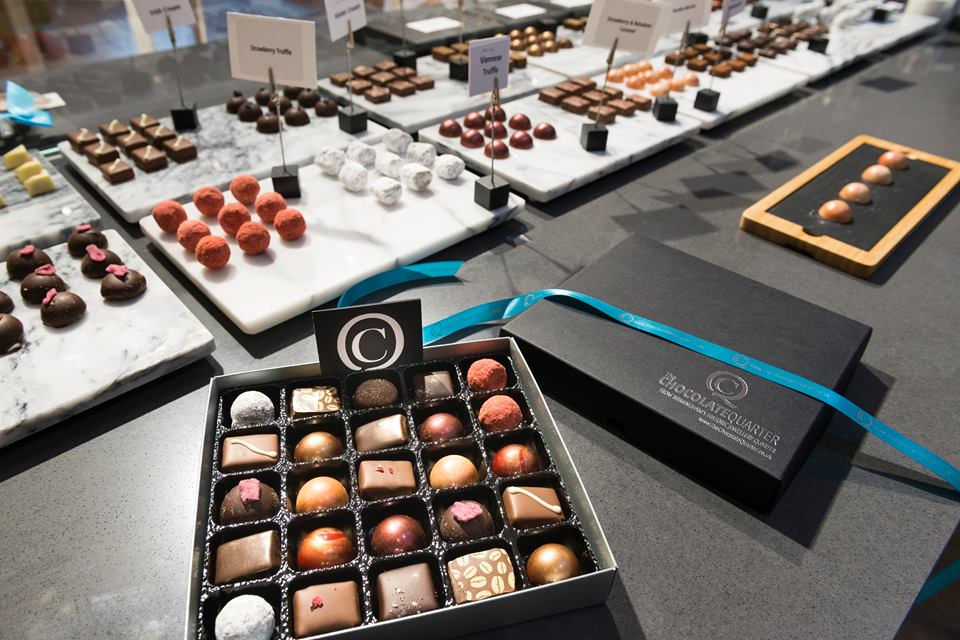 Chocolate fondu pots, authentic South American hot chocolate and all the truffles you can get your hands on (or stuff into your mouth at once), The Chocolate Quarter are coming to the Independent Birmingham Festival this May and they're bringing the good stuff with them! Handmade with love, and infused with so much flavour that you'll never eat that supermarket tat again, The Chocolate Quarter are the bee's knees when it comes to cocoa. Just form an orderly queue behind us, yeah?
Connolly's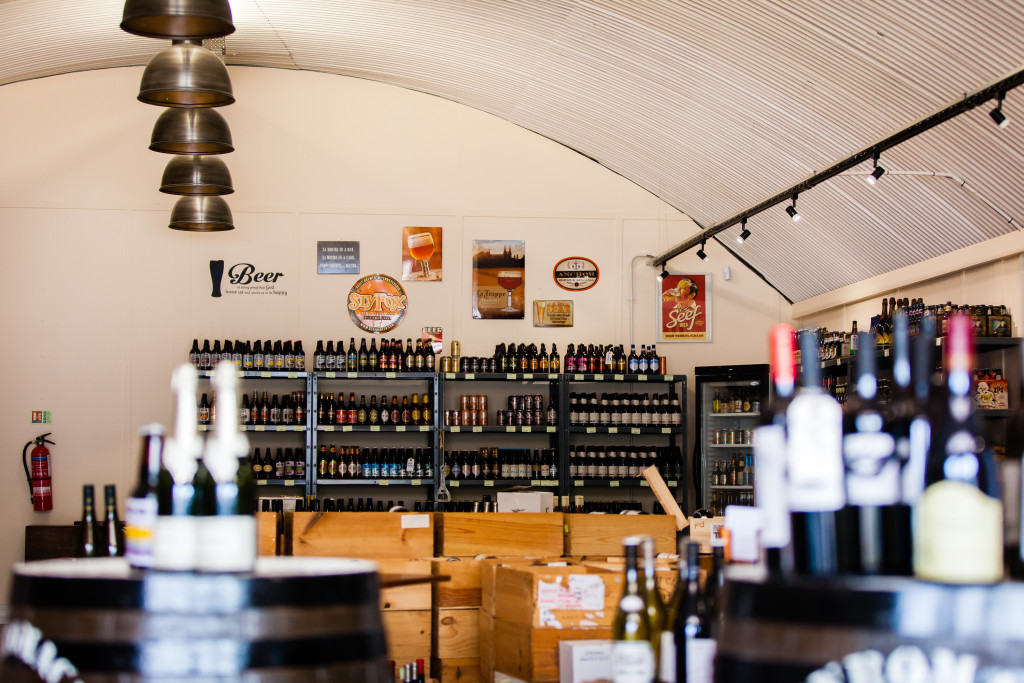 An award-winning fine wine merchant located in the heart of Birmingham, rejoice for Connolly's will be bringing fine wines by the bottle and craft beers for you to take home and enjoy in the comfort of your armchair (we're assuming you all have armchairs, not that we have one…). Beautiful wines from small-batch vineyards and craft beer from around the world, these are the connoisseurs choices so be sure to pick up some bottles for those special occasions (and some for everyday drinking, because if the French and Italians do it then it's good enough for us too!).
Brumhaus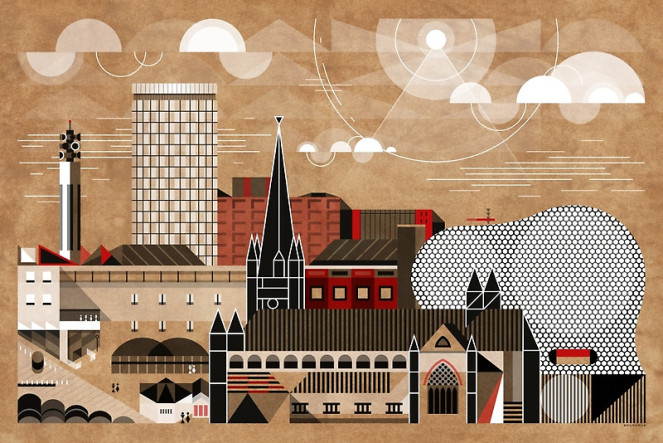 We love Brumhaus, and if you've not yet seen his awe-inspiring, architectural graphic designs celebrating the Birmingham skyline (and the buildings that make up said skyline) then you've obviously not been paying attention. In addition to designing the previous 2 versions of the Independent Birmingham Membership Card (and my, they were pretty!), Brumhaus also has a wonderful range of prints which you'll be able to purchase at the festival. Perfect for the office, for home or for that Brummie friend of yours, grab one and fill that blank space on your wall.
Zen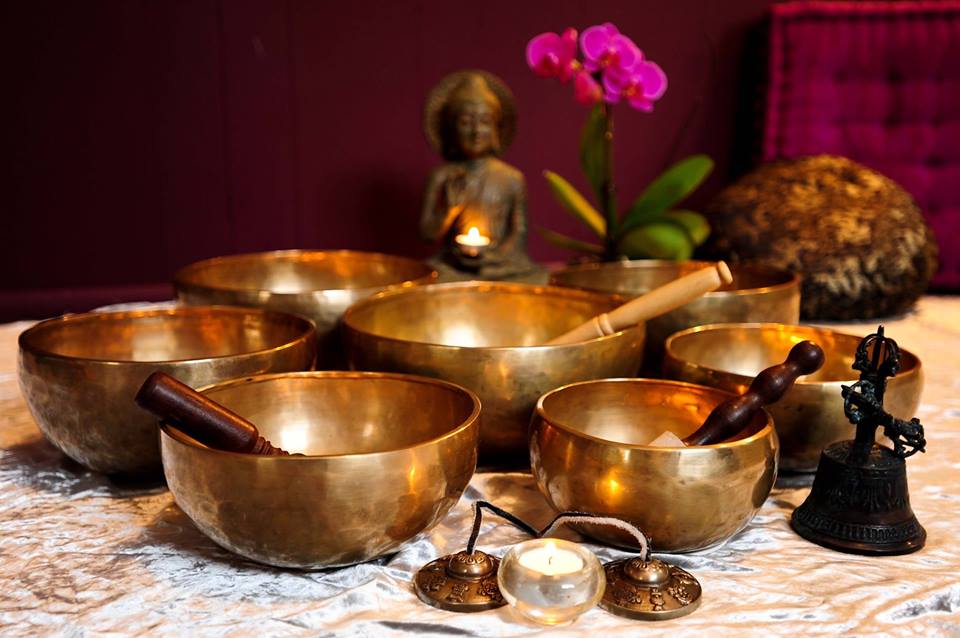 Witchcraft and crystals, step inside the world of Zen. One of Birmingham's golden oldies, Zen has been a part of Birmingham for a long, long time, flying the flag for independents before an independent scene had even emerged in the city. Visit their stall in our indoor market and there you'll find tarot card reading, hand massages, all sorts of quirky giftware and jewellery, and tea. We'll make a witch out of you in no time!
Vincent Van Doodle
A homeware shop with a difference, Vincent Van Doodle is all about making science and history accessible in the home – from their geek-chic Steven Hawking coffee cups and dinner plates to their (utterly awesome) graphic design prints depicting Edison's lightbulb and a strand of DNA. Grab some science and history merch and bedeck your home with it. You'll instantly gain 50 IQ points and will probably be accepted into Mensa as a result. Fact!
Peel And Stone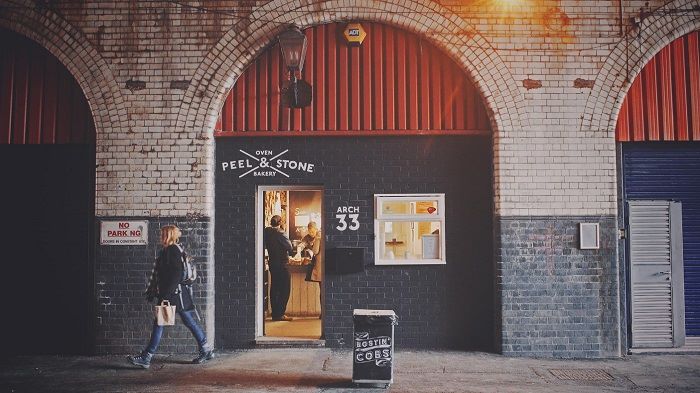 Legendary bakery and light lunchers of the epic variety, Peel and Stone had our hearts from the moment we sunk our teeth into their wondrous loaves of bread. And their pulled pork buns. Oh, those pulled pork buns! Anyway… Peel and Stone will be at the IB Festival this May selling all sorts. We're talking bread, cakes, buns, bread, cookies, biscuits. All sorts really. But all guaranteed to be ridiculously tasty. Like really, really, ridiculously tasty.
Anderson And Hill
Cheese, glorious cheese. Renowned throughout the Brumisphere for their cheese, Anderson And Hill were one of the very first businesses to join the Independent Birmingham Membership Card three years ago when it was first conceived. 98 independent businesses signed up and over 15,000 cardholders later and they're coming to our very first festival to peddle cheese to the masses. It's like a fairytale. Except it involves cheese. So it's exactly like a fairytale… Go say hi, grab some cheese, nibble it as you walk around (we don't judge) or save it for home-time (if you can wait that long).
Dot Moth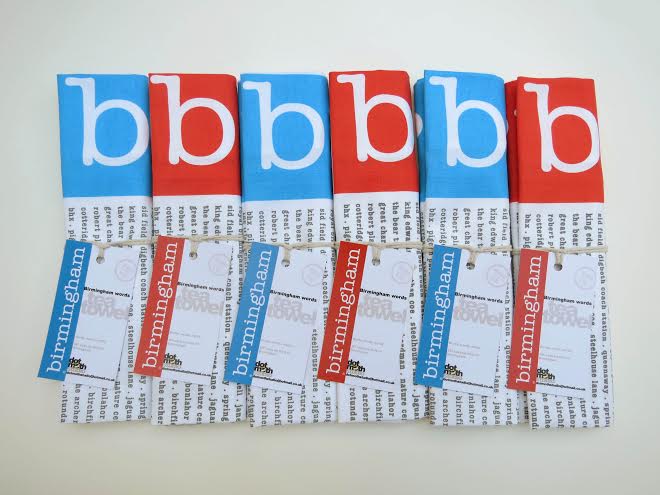 Digbeth's finest creatives Dot Moth will be gracing the Independent Birmingham Festival with their fantastic Brum-inspired products. We're talking tea towels which educate you with facts about Birmingham as you wash up, postcards which celebrate our city and more. Stop by their stall and merch up on everything you can get your hands on. Well played you, well played.
Kate Gilliland Jewellery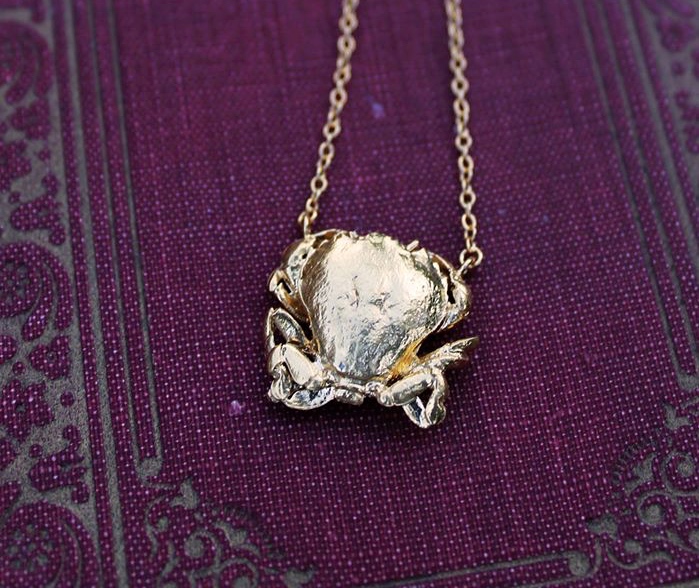 Creating distinctive and unusual jewellery which celebrates the cycle of life and death, Kate Gilliland has been on our radar for a while and we're delighted to have her on our line-up for the Independent Birmingham Festival so that we can showcase her wonderful talent to you all. Intricate and only the highest-quality, if you're looking for something really special (either for yourself or for a loved one) we definitely recommend you stop by her stall.
Barrel & Bone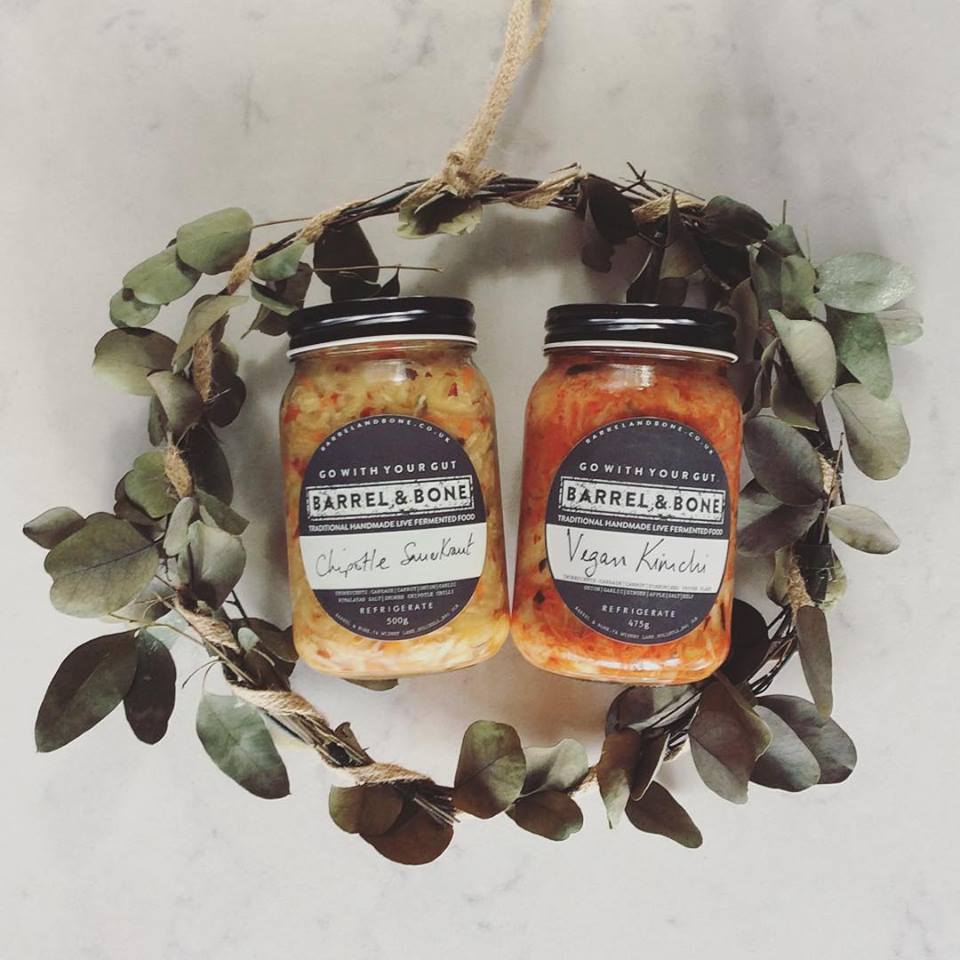 Need to take your home-cooking to the next level? Barrel & Bone will help you out there. They ferment things like sauerkraut, kimchi, pickles and kefir and then pop them into visually-pleasing jars which you can proudly display on your kitchen shelf to impress guests and eventually use. But really they just look so pretty on the shelf maybe you don't want to use them… Ok, buy one to use and one to display. You got them street smarts for sure!
Existenzminima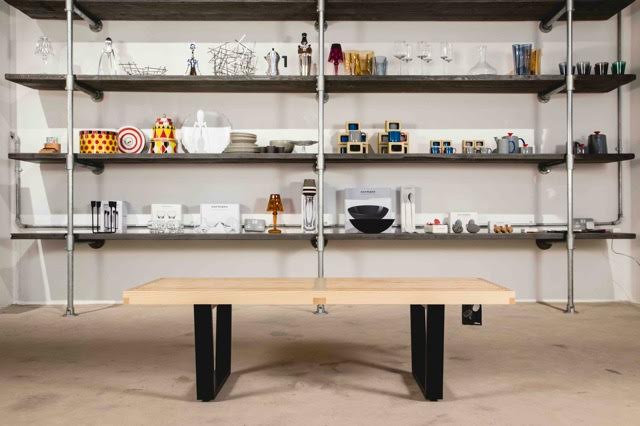 Located in the heart of Birmingham's Jewellery Quarter, Existenzminima is a contemporary homeware shop where innovative, design-driven products embody that quintessential 'labour of love' mantra that our creative and enterprising city was built upon. Head by their stall at the IB Festival and pick up some distinctive and creative homeware. Their pizza cutters and cheese graters are wonders to behold. Increase the awesomeness of your home by a factor of 100 with Existenzminima and you'll have won at life.
Frederick Cameron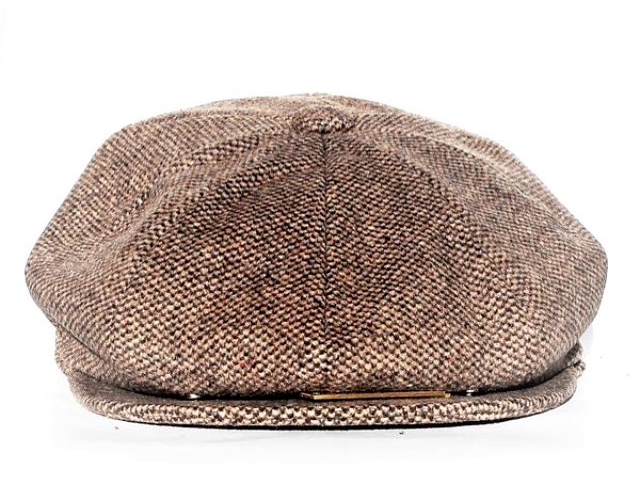 Frederick Cameron are an up-and-coming fashion brand in Birmingham, designing and hand-making a range of hats, scarves, bowties and more. Grab yourself one of their distinctive Moseley newsboy hats and then walk around Moseley in it (maybe even the rest of Birmingham too, if you like to break the rules). Wear your hat, visit a pub, hang out, never take it off again. Nicely done.
99 Percent Lifestyle Magazine
99 Percent Lifestyle is a lifestyle magazine that focuses on creativity, up-and-coming businesses and the people behind them. Their aim is to inspire and motivate you to live a more creative lifestyle by showcasing great experiences, unique places, new products and creative people. A while back (in their first issue) 99 Percent were kind enough to interview us here at Independent Birmingham, and we're delighted to help shine a light on another fantastic Birmingham-based indie publication. Stop by their stall, pick up their stunning magazine and feel inspired to chase your dreams.
No. 50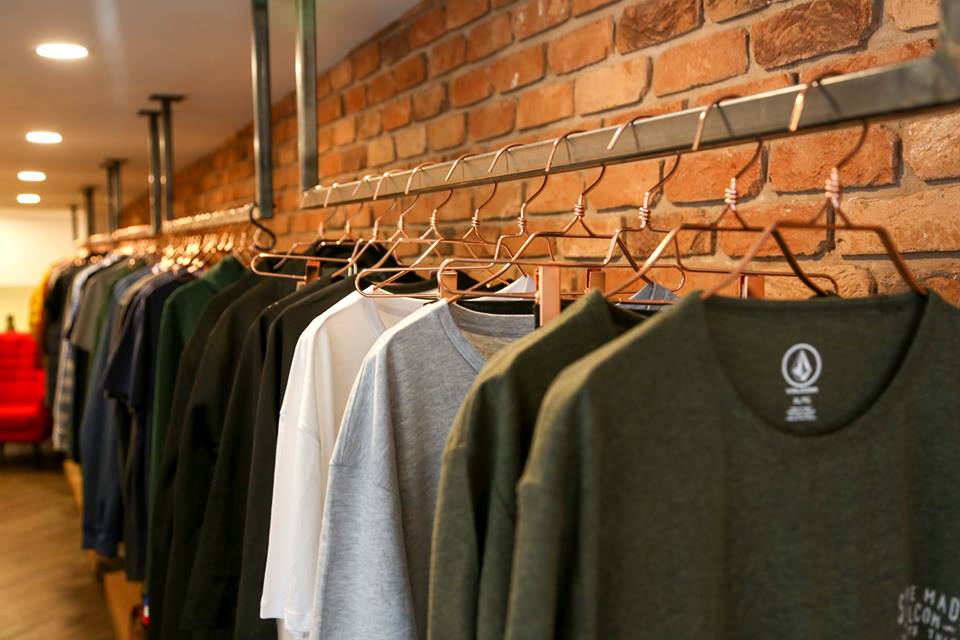 Birmingham's Bullring is renowned for high street retail. Yet where do you go if you're looking for something a little more special, and not on the high street? Where do you go when you're tired of battling huge crowds and the impersonal service of chain stores? Where do you go when you want to support local people and local businesses in your city? No 50. is an independent clothes shop stocking a carefully selected array of distinctive heritage and lifestyle brands. Find them at the Independent Birmingham Festival this May and grab some new digs for your wardrobe. Support local and look awesome. It's win-win.
The Sin Of Gin
We love gin. You love gin. Everyone loves gin. And if someone tells you they don't, then they're probably in denial. Gin will help. The Sin of Gin are a small-batch gin company who make their own gins, based on a 110 year old secret recipe made by the wife of a serving officer in the Indian Army. Very mysterious! We recommend you stock up on some local gin and then make awesome G&Ts and gin cocktails with it. That'd be our plan.
Kimchi And Coconut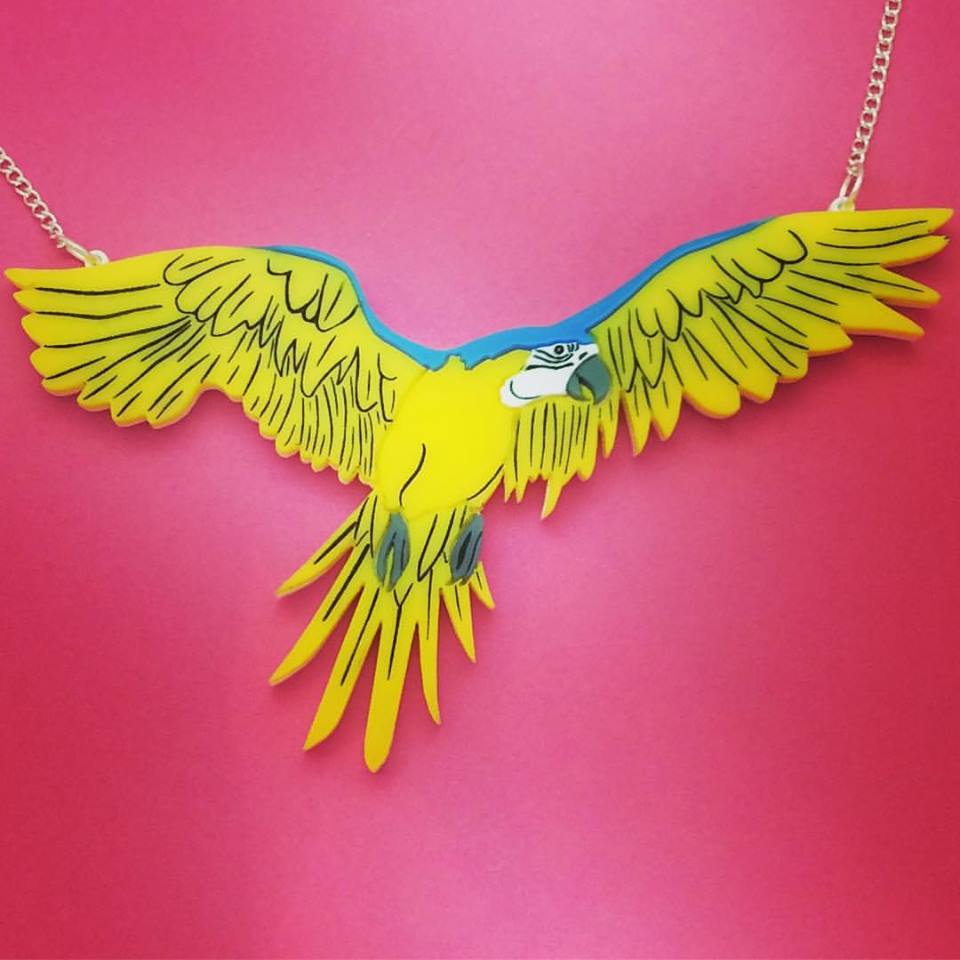 Unique laser-cut jewellery that celebrates the natural world, Kimchi and Coconut create beautiful jewellery for the animal and nature lovers among you. And just everyone really. What's more, and this is something we admire greatly about them, Kimchi and Coconut also aim to raise awareness about plastic waste and the impact that has upon the planet and, in particular, on marine animals. Indeed they even donate profits from collections to various marine conservation charities and this is something we're also very passionate about. Pop by their stall and grab yourself some delightful jewellery and maybe help save the planet in the process. Nicely done.
Ning-Ning Li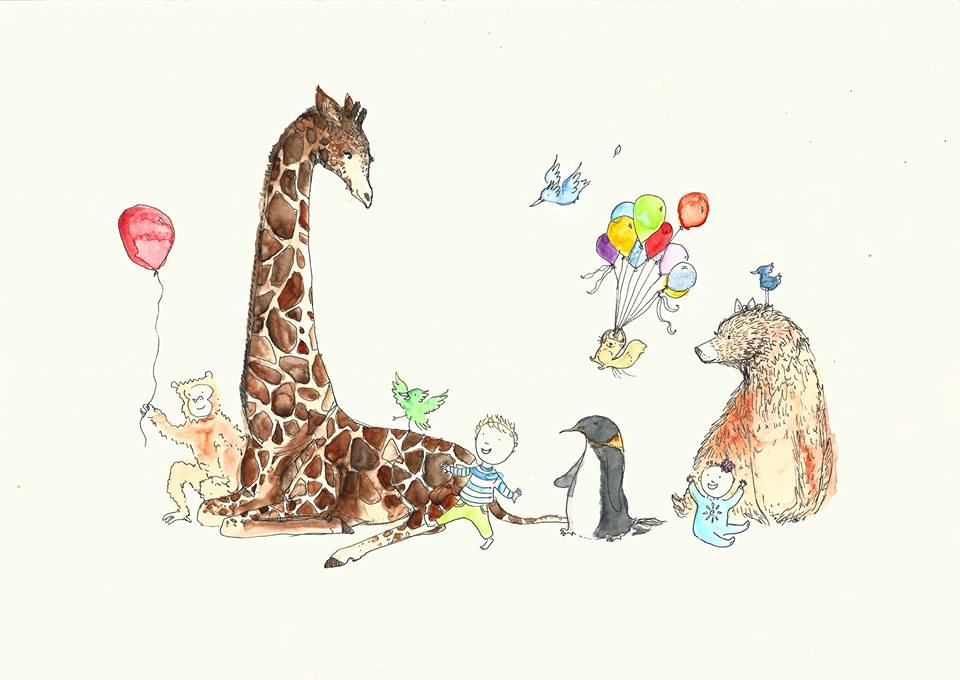 A Birmingham-based illustrator working with pen and watercolour, Ning-Ning Li is a wonderful talent and we're delighted to showcase her beautiful work at the Independent Birmingham Festival this May. Ning-Ning Li will be selling a variety of postcards and prints of her work, the perfect gift for anyone and definitely something to brighten up your workplace or home. Taking inspiration from daily life and the daydreams that ensue, these illustrations depict anything and everything. Take a piece of artwork home with you and support a local, Birmingham creative all in one go.
Marimo Adrift
Your home and everyone you know needs a Marimo Adrift plant in their life. Seriously. From succulent kokedamas that dangle from your ceiling, wall, and just anywhere you can dangle things from, to ace plants housed inside beautiful glass jars, lovingly compiled together to make a beautiful arrangement that pleases the heart and mind. Handcrafted, long-lasting and the perfect gift for the green-fingered loved one in your life, Marimo Adrift is an essential stop-off at the Independent Birmingham Festival this May.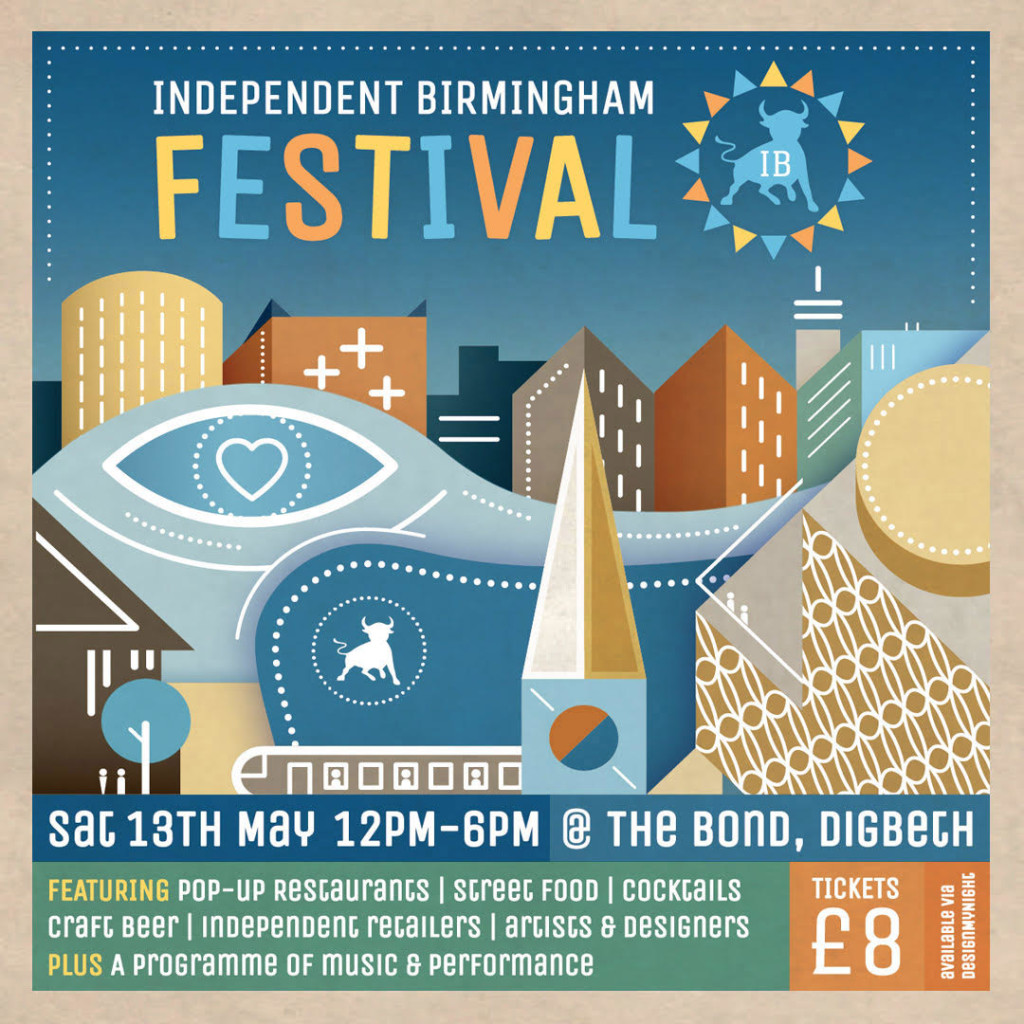 Join us at The Bond Company (Digbeth) on Saturday 13 May (12pm – 6pm) for a day-long celebration of Birmingham's independent culture – complete with restaurant pop-ups, cocktails, street food, craft beer, indie retailers, live music and more.
Tickets cost just £8 (kids go free) and are available here.
Your ticket includes: entry to the event and a FREE 'Believe In Birmingham' pin badge (design to be revealed soon) made by the legendary Pin Game!
Food/drink line-up: The Church, El Borracho De Oro, The Warehouse Cafe, Baked In Brick, Low 'N' Slow, Rob Wood (showcasing drinks from The Wilderness, Smultronställe, The Loft and Zindiya), The Cuban Embassy, Buddha Belly, The Victoria, The Bournville Waffle Company, Clink, The Bureau Bar and Kitchen, Quarter Horse Coffee, Boo Boo Coffee, Twist and more.
For a snapshot of 17 dishes you NEED to eat/drink at the Independent Birmingham Festival this May, click here.
Note: This event is now SOLD OUT.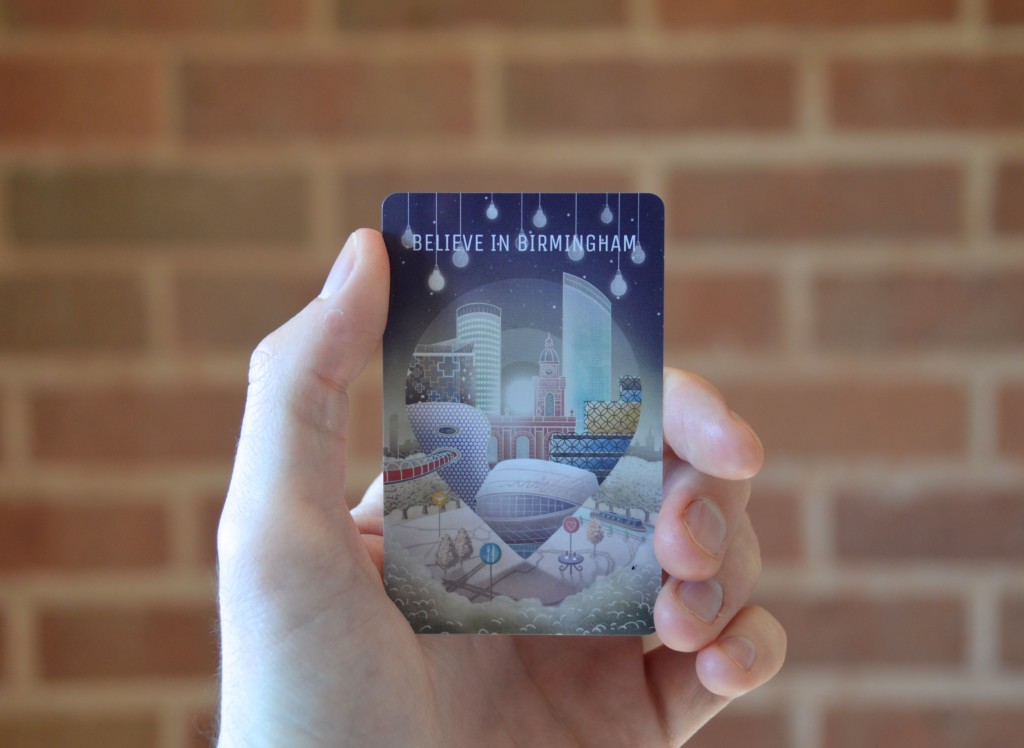 Grab yourself an Independent Birmingham Membership Card and enjoy fantastic year-long discounts and deals at over 95 of the very best independent cafes, bars, restaurants and shops in Birmingham – including: Digbeth Dining Club, The Electric cinema, Simpsons, The Wilderness, Lasan, Birmingham Hippodrome, Adam's, Smultronställe, Bodega Bar Y Cantina, Purnell's Bistro, Buffalo and Rye, mac Birmingham, Fiesta del Asado, 40 St Paul's, Turners at 69, The Plough, Two Cats Kitchen, Birmingham Repertory Theatre, The Lord Clifden, The Jekyll And Hyde, Nosh & Quaff, The Church, Bourne and Co., The Rose Villa Tavern, Cherry Reds, The Prince of Wales, The Loft and many more.
To grab your key to the city for just £15 (or at the amazing price of two for £20), click here.