'The belly rules the mind' – Spanish proverb.
Street food. The ever-so-mouth-watering jewel in Birmingham's impressive and culturally-diverse culinary crown. It's a phenomenon that has risen from grubby burger vans parked on the corner outside office blocks and football grounds, to being a term now associated with some of the finest (and certainly tastiest) mouthfuls of food that will ever grace your lips. Being THE most exciting city for food and drink right now (and when we say right now, we mean 'always'), Birmingham, of course, has a brilliant reputation for street food – with many of our local traders fighting off national competition to be named the best in the UK.
With such a diverse offering of street food available in our fair city, it's often tricky to know where to begin your feeding frenzy. From colossal burgers to melt-in-the-mouth tacos, here's your local lowdown on the best street food in Birmingham.
Napkins at the ready!
Low 'N' Slow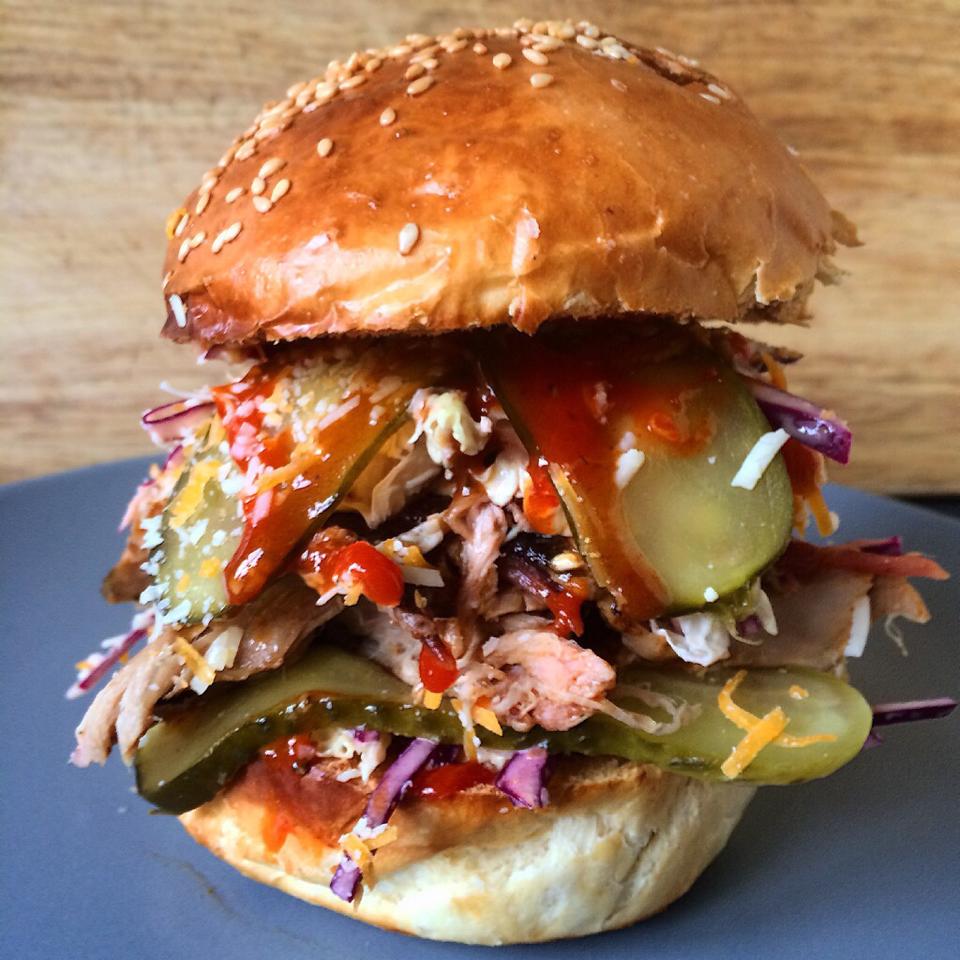 So you like your meat cooked low and slow? Well none cook it lower, or slower, than Birmingham's favourite barbecue king – Low 'N' Slow. With pulled pork buns slathered in sauce, glistening racks of ribs and all manner of mouth-watering BBQ on the menu, Low 'N' Slow is certainly flying the flag for Brum's impressive street food scene. We highly recommend you buy everything on the menu. Twice.
Our choice: a full rack of ribs. Or the pulled brisket bun, that's immense too!
Big Daddies Diner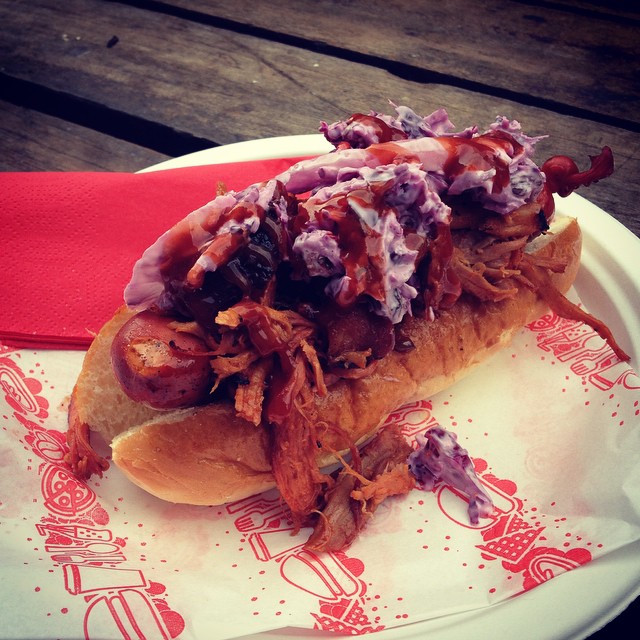 Everybody loves hot dogs. They're a stalwart of street food life and a staple dietary requirement of all those with Bavarian blood and just anyone in general really (we just love hot dogs!). Big Daddies Diner cook their dogs to perfection, and then top them with anything that will stay on without falling off – ok, sometimes the toppings fall off, but that's just because you're not eating it fast enough… and let's be honest, it was your own fault you turned up in a white shirt anyway. That was pretty rookie. Ok, that was us…
Our choice: the Turbo Pete hotdog. It comes topped with pulled pork and is so big you may have to dislocate your jaw to eat it.
Bournville Waffle Co.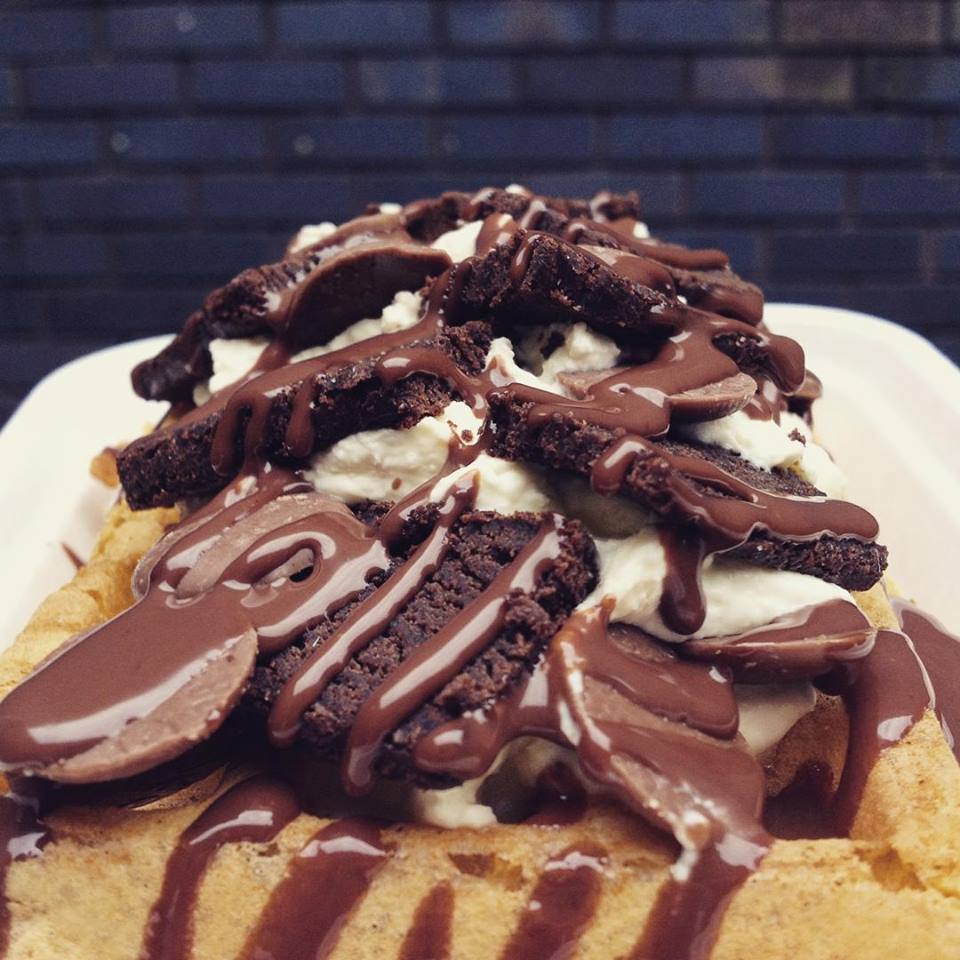 Stepping up the waffle game is Bournville Waffle Company. They operate out of a pimped-up caravan and their waffles are to die for. With all manner of toppings to choose from, including the likes of: strawberries, crushed Oreos, chocolate brownies and whipped cream (all fan favourites) – you'll never look at another waffle the same way again once you've had a taste of these masterpieces of the dessert game.
Our choice: the Rocky Road waffle. It's a thing of beauty.
Canoodle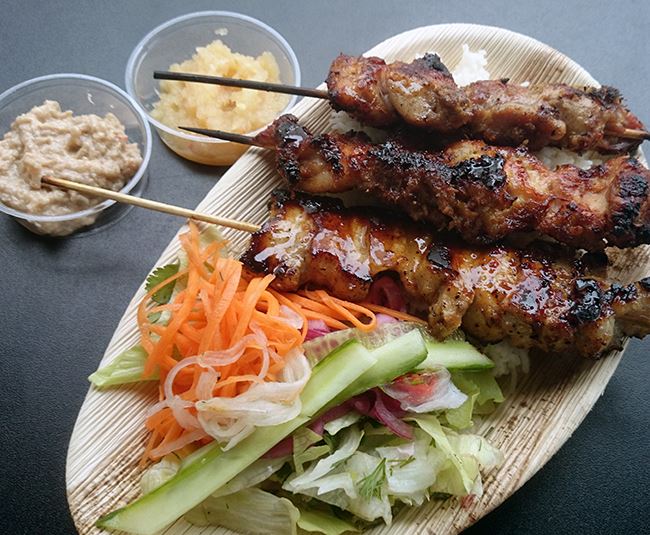 Canoodle is Pan Asian street food at its finest – incorporating Vietnamese, Cambodian and Thai food into the mix to create a melting pot of taste and smell. The menu changes pretty much every time they decide to set up shop, so you never really know what to expect – other than it's tasty. Real tasty. Oh, and it's Pan Asain. They're the only hints we'll give you!
Our choice: their Pan Asian platter. It comes on a tray, which is a wonderful thing in the world of street food as it means you avoid dropping half your meal on the floor (unless you drop the tray…).
Hungry Toad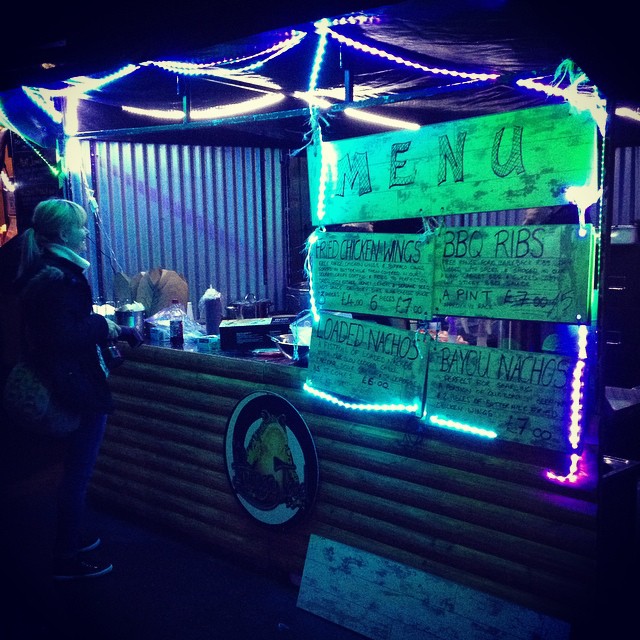 What we love about Hungry Toad, apart from their branding (which we're still unsure of just how they got that picture of us for their logo), is the fact that they cook their ribs in a filing cabinet. Yep, you heard us – a filing cabinet. And then they're served in a pint glass. Or a pint polystyrene cup – because slippery rib fingers and glassware should never, never mix.
Our choice: their ribs, of course. Although the wings are ace too.
Buddha Belly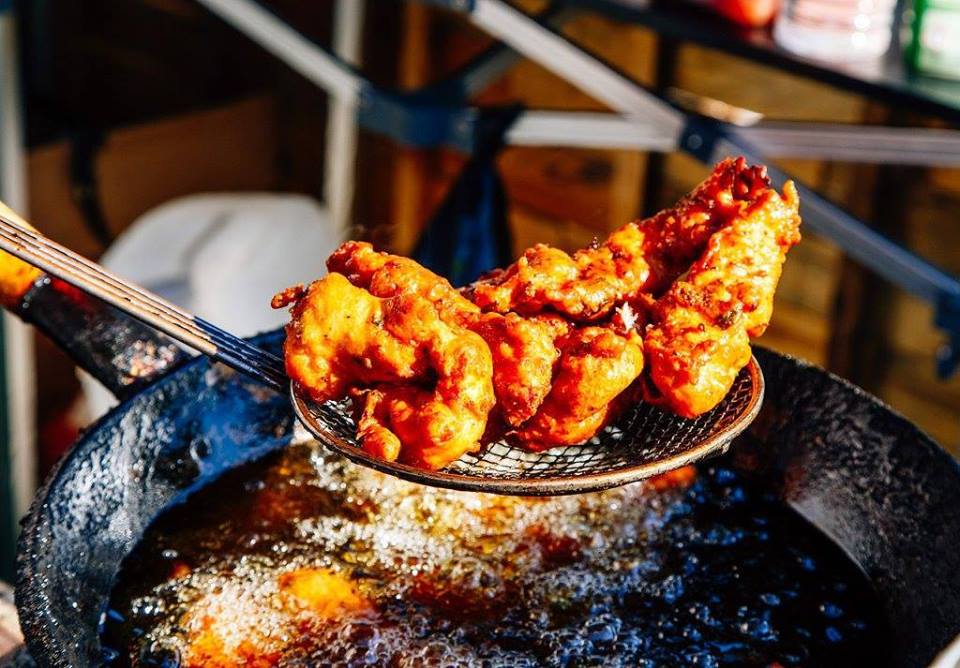 Having perviously been named the 'Best Street Food Trader in The Midlands' at The British Street Food Awards, Buddha Belly certainly have the right credentials when it comes to serving up some of the best street food around. Bringing authentic Thai food to the heart of Birmingham, foodies can satisfy their hunger on a diverse and engaging menu of Thai treats and spicy eats.
Our choice: spicy pork panang.
Baked In Brick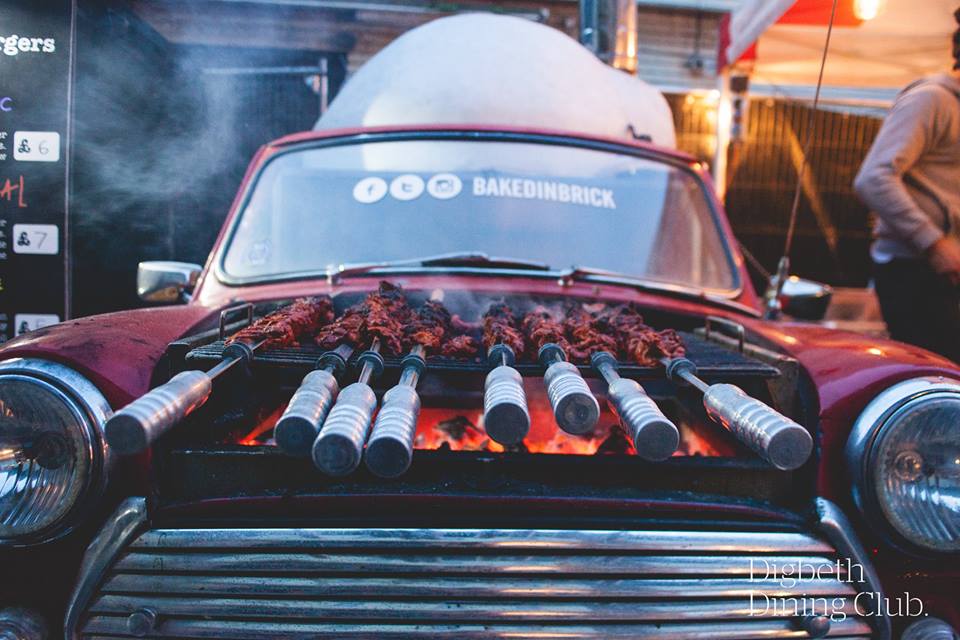 If we told you that you can sink your teeth into wood-fired Neapolitan pizzas which have been baked in a converted Mini, you'd tell us we were crazy. Just crazy. Well it turns out we are, but we're right about the pizzas. Baked In Brick cook up a dazzling array of barbecue and dough-based treats for your foodie pleasure, and it's all done in a converted Mini. We love it, and their grub is truly divine.
Our choice: the chorizo and olive pizza. It's wonderful. But their meat is epic too!
Habaneros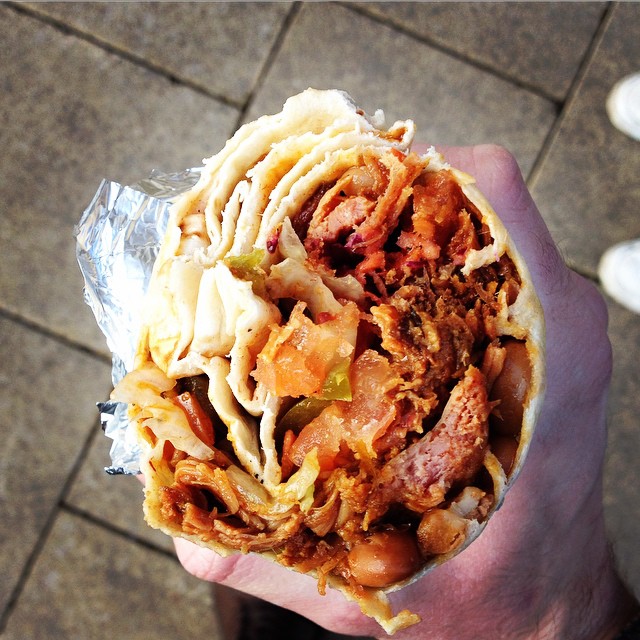 The Habaneros team have been putting burritos in hands for a while now, and they're pretty much the damn tastiest burritos in Birmingham. FACT! And they're pretty healthy too. MAYBE A FACT! In any case, the Habvan is a beacon of light to all burrito enthusiasts and can be found on Temple Row outside the infamous Pigeon Park. We recommend you visit, right now.
Our choice: the chicken tinga burrito with habanero salsa to make it zing.
The English Indian
Not much can beat fish and chips. But when you add curry sauce into the equation, all hell breaks lose. The English Indian do exactly what their name suggests, the take an English dish and add a little spice into the mix. Their fish and chips are already ground-breakingly tasty on their own, but when you dip that first chip into the curry sauce there's no going back. Fresh pakora battered cod, chat masala seasoned chips, madras chip shop curry sauce, served with fresh mint and chilli mushy peas, dressed with lime, coriander and red onion – these guys just took fish and chips and increased it in awesomeness by a factor of 100. Your move Brum.
Our choice: fish and chips with curry sauce. Of course.
The Jabberwocky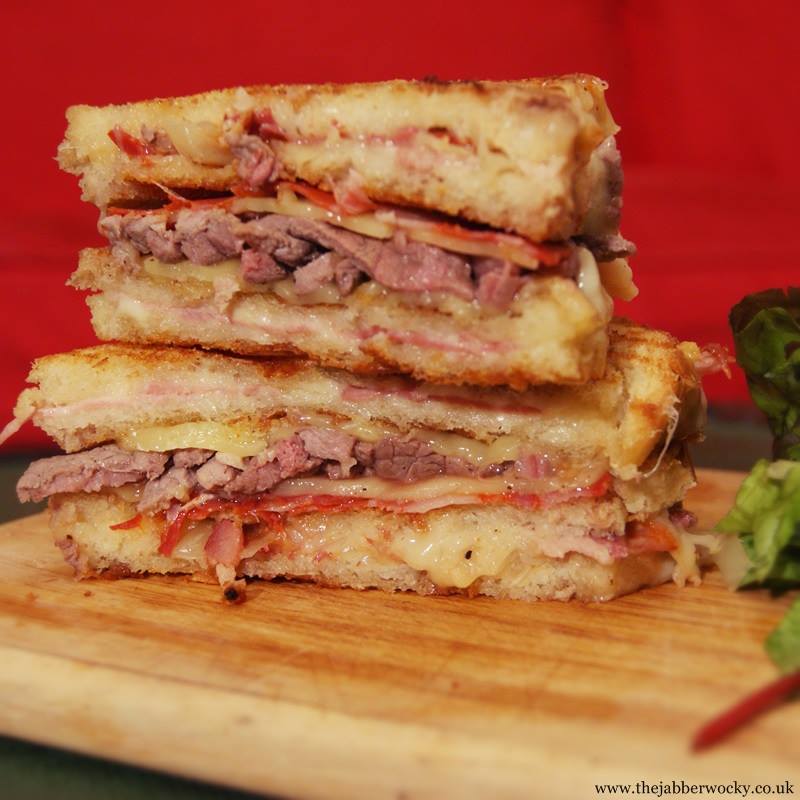 So you think you can make a toastie? Ok, you probably can – but nothing like the guys at The Jabberwocky where toasties aren't simply a really awesome lunchtime snack which you'd completely forgotten about how great they are until you read this article right now, they're a passion. Stacking their toasties high with only the freshest ingredients, one bite of these bad boys will have you living off toasties at home for a month (trust us, we've been there – and it was magnificent).
Our choice: The Juggernaut. It's essentially a burger, but inside a toastie. Boom, plot twist!
Platinum Pancakes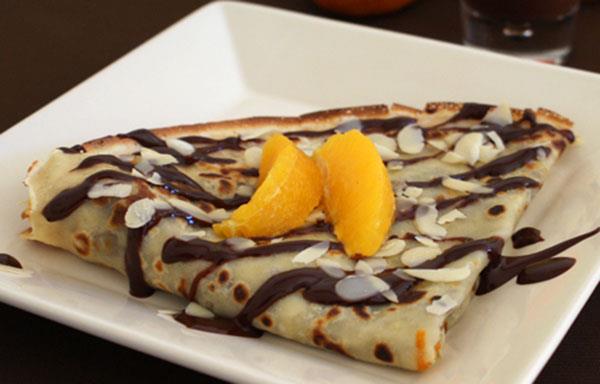 Because everybody loves pancakes, are we right? Platinum Pancakes are everything you could wish for from a dessert point of view – they're delicious, easy to eat (with minimum spillage due to how they are folded and presented) and they just hit the sweet-tooth spot. There's a diverse array of toppings, which just means that you'll have to try all of them. One after another. It's a bold strategy, we hope it pays off.
Our choice: just a plain pancake. We're kidding, we like our pancakes slathered in Nutella with white chocolate chips. Your move Birmingham.
Leave It To Esmie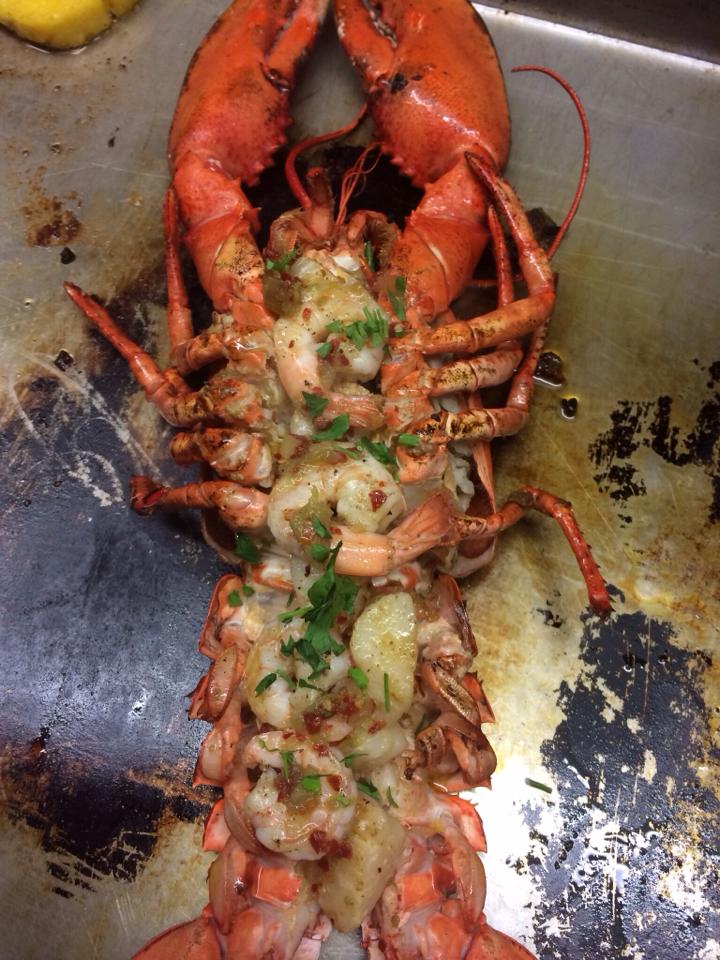 We all love jerk chicken. There's just something about the dry-rub spiced chicken that sings to our very hearts, and has us swearing we're one-eighth Jamaican on our grandmother's uncle's brother's sister's side. Honest… In any case, wrap your lips around some of the best tasting jerk meat you'll find in sunny Birmingham and you'll never look at another piece of chicken in the same way again.
Our choice: their jerk chicken dumpling. It's beautiful and filling, and it's full of jerk chicken. Or the lobster, that's also incredible.
Spectacular Goat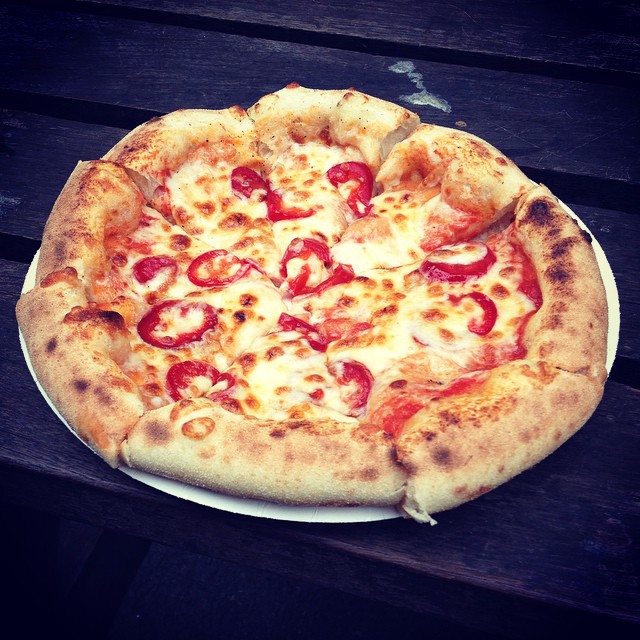 With a pizza so hot that it can literally (maybe not literally) melt your face off – we've been there folks, we can confirm it's true – is Spectacular Goat. Their pizzas are just as spectacular as their name (because everybody loves goats, they're so fun) and when it comes to street food, pizza is a most excellent choice. Topped with anything from English ham and pepperoni, to the more adventrous mac 'n' cheese with bacon, pulled beef, caramelised onions, goat's cheese and more, tantalise your taste buds and then go back for seconds. Maybe choosing a pizza with salad next, so it's healthy…
Our choice: the aforementioned face-melting pizza with roquito peppers. We can't remember the name, our faces were melting at the time from the heat of those chilli peppers.
The Meat Shack
Meat! Everywhere! But mainly housed within two glorious brioche buns. And cooked medium because that's how a burger is meant to be cooked. None of this cooking it all the way through nonsense, we like it pink and we like it juicy. And yes, we're still talking about burgers (you guys are gross, so gross). Moving swiftly on, The Meat Shack have made a name for themselves in the Birmingham street food scene, and we can definitely say their burgers are a must for any true foodie.
Our choice: The Hell Shack. Oh god, it's good!
Victoria Creperie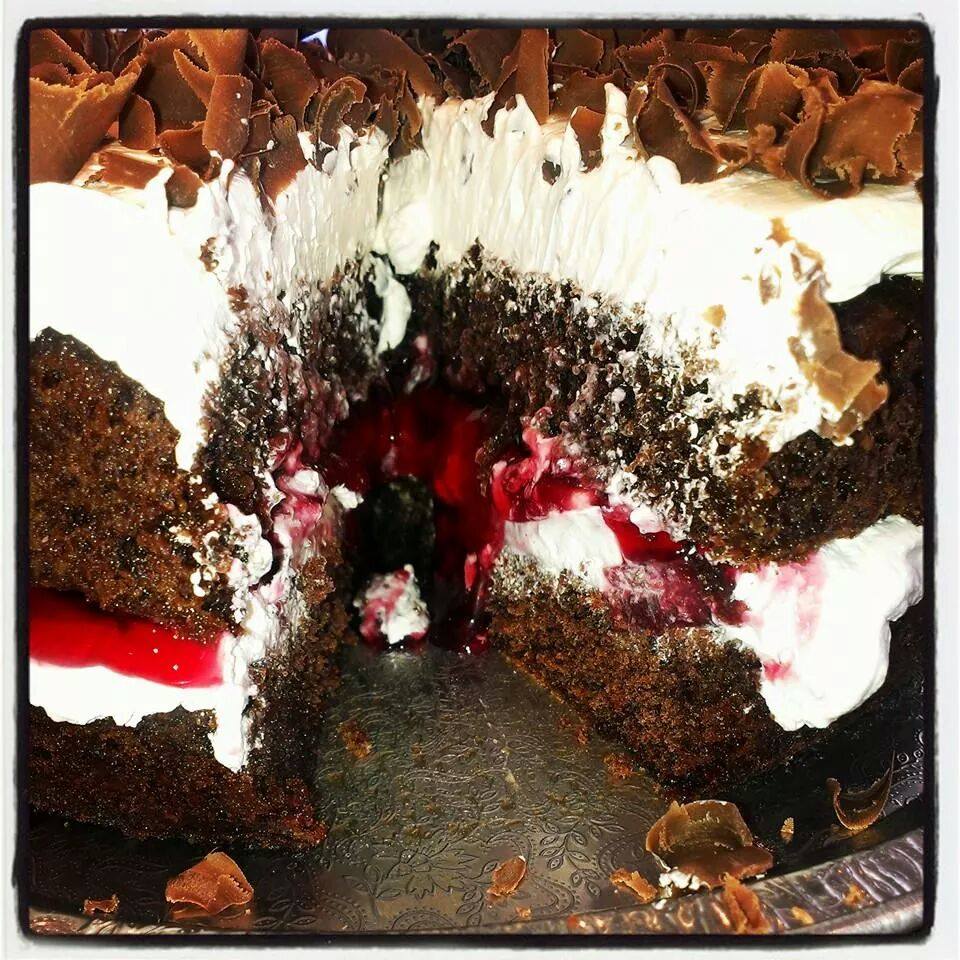 Street food dessert kings Victoria Creperie love catering for your sweet tooth, with all manner of delicious crepes, cakes and cheesecakes. Yes, cheesecake! Their cakes and crepes are enough to make anyone double-take when wandering past, but their cheesecakes are simply the stuff dreams are made of. We highly recommend you grab yourself one, or two. Or three…
Our choice: just any of their cheesecakes. The crepes are amazing, but those cheesecakes!
Savanna Grill
Never tried South African cuisine before? Then this one's for you. Savanna Grill specialise in bringing delicious dishes straight from the SA right to your mouth. Via your fork, or hand depending on what you've ordered. Intriguing and tasty, we thoroughly recommend you thrill your taste buds on their ever-changing South African menu of street food treats.
Our choice: the bunny chow.
Street Souvlaki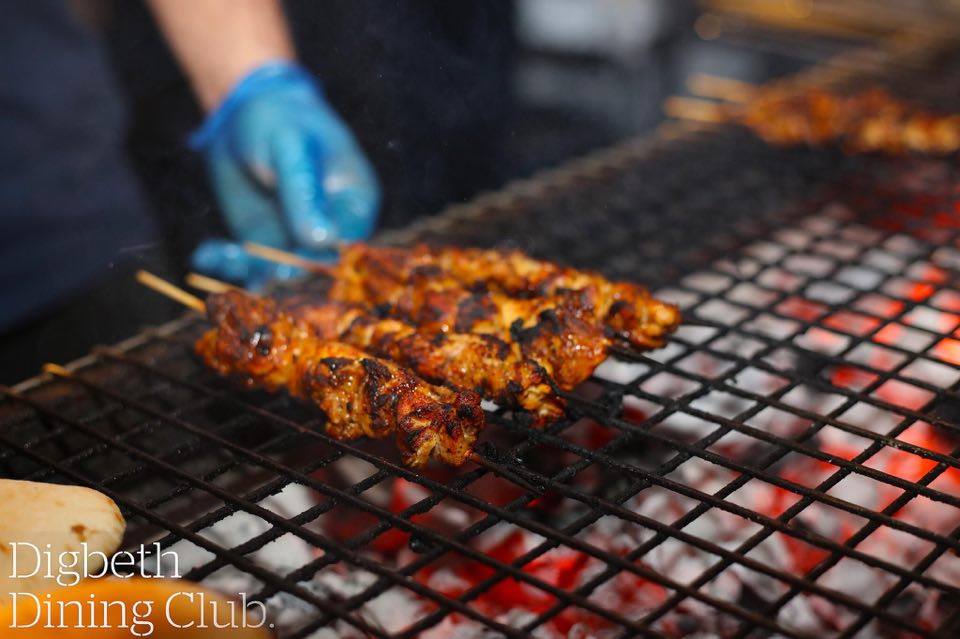 Brainchild of dessert enthusiasts Victoria Creperie is the Cypriot street food offering: Street Souvlaki. Essentially they serve up souvlaki (not that you would have guessed that…) and we can confirm, it's pretty darn tasty. Greek cuisine does something wonderful for the soul and Street Souvlaki certainly impressed us with their wonderful and diverse grub, it must be the Mediterranean sunshine they infuse into every dish (unconfirmed, and probably made up, by us).
Our choice: the souvlaki. It's a game-changer.
Pip's Hot Sauce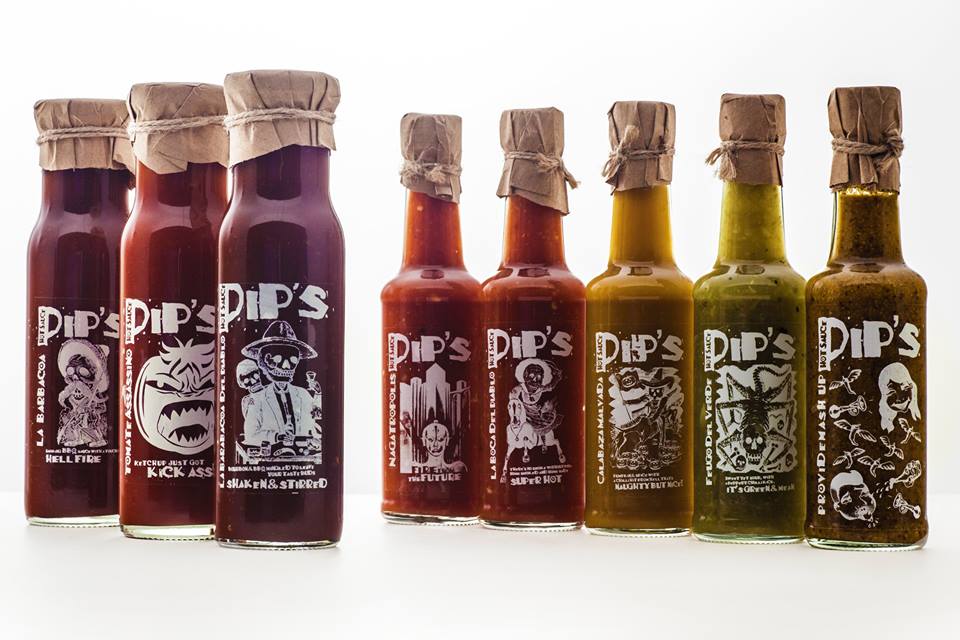 Yes, technically not a street food trader, but from time to time you'll see the bright red banner of Pip's Hot Sauce grace a foodie event and you'll know that the time has come to restock your dwindling supply of her mouth-watering hot sauce. There's a range to choose from, all with their own distinct and vibrant taste – with her hot sauces so renowned in Birmingham that you'll find them on the tables of many of the city's top independent restaurants and pubs. Go Pip!
Our choice: the Pip's Hot Sauce gift set. You get a variety of sauces, and they all taste amazing.
The Vegan Grindhouse
100% vegan and 1000% delicious, The Vegan Grindhouse specialise in turning green stuff grown in the ground (we're fairly certain they're called 'vegetables', but this is yet to be confirmed) into colossal burgers and other tasty treats. Chillidogs, huge burgers, cauliflower wings (yep, you heard us) and more, even stalwart carnivores pig out at The Vegan Grindhouse – they are that good.
Our choice: the Philly cheesesteak. Or if you're feeling daring (of course you are) then partake in their Death Proof Burger Challenge.
La Grande Viande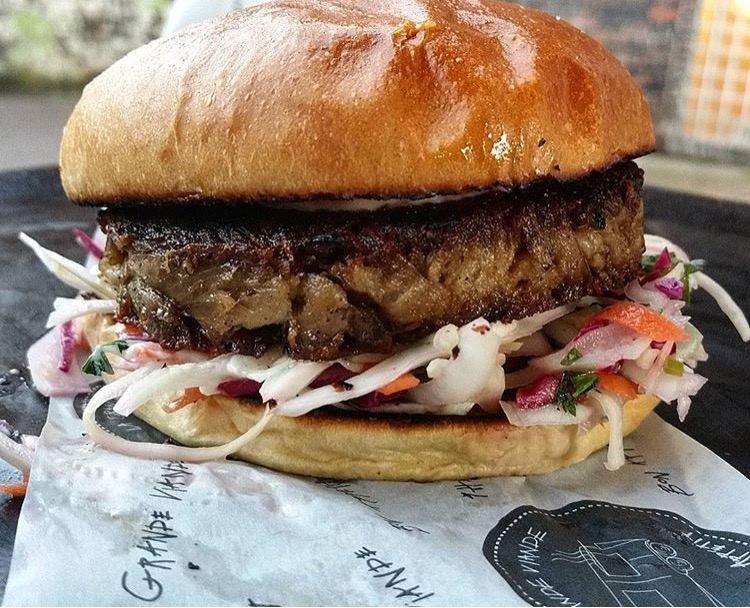 French cuisine classics, without the pretension – it must be La Grande Viande. They've been popping up here and there in Birmingham and we must say we're a big fan. Sink your teeth into their beautiful street food and you'll be planning a trip to Paris or Marseilles within the week, although you might as well just stay here and pig out on La Grande Viande's grub – it's cheaper and you don't have to leave Birmingham. It's a win-win situation folks.
Our choice: the slow roast lamb burger with smoked bacon ratatouille and goat's cheese.
Caribou Poutine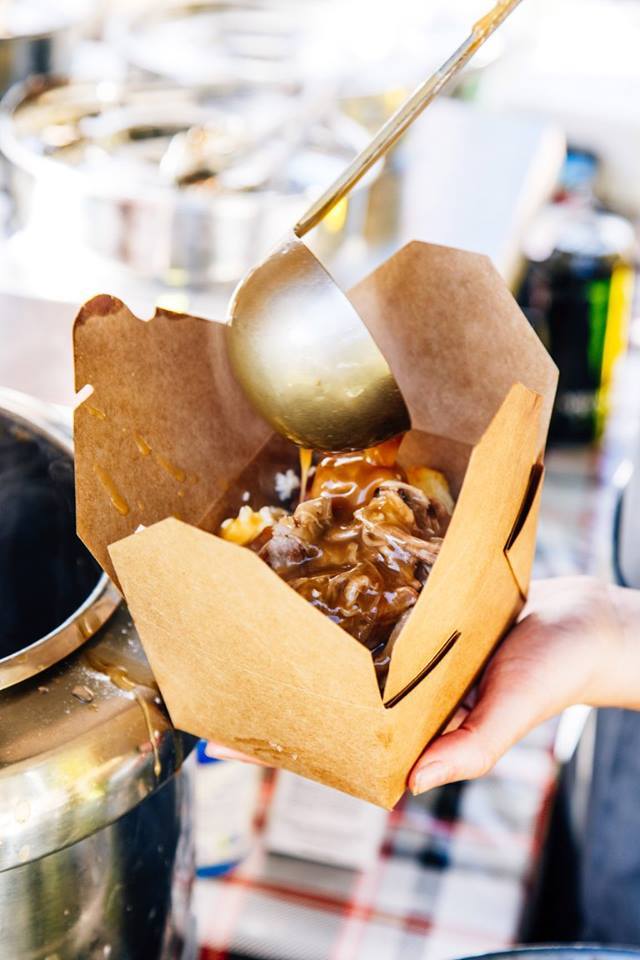 Poutine, Canada's darling child and a staple of any healthy Canadian diet. Yes, we made that last part up, and no we've never been to Canada – but why bother with stunning mountainous landscapes and ice-blue lakes when Caribou Poutine are bringing the best of Canada to our very doorstep. These cheesy-gravey chips come covered in all sorts of goodness, and are fast becoming a firm favourite of foodies in Birmingham. And probably Canada too, we're guessing…
Our choice: just the classic poutine. Maybe with bacon bits. Ok, bacon bits.
Bare Bones Pizza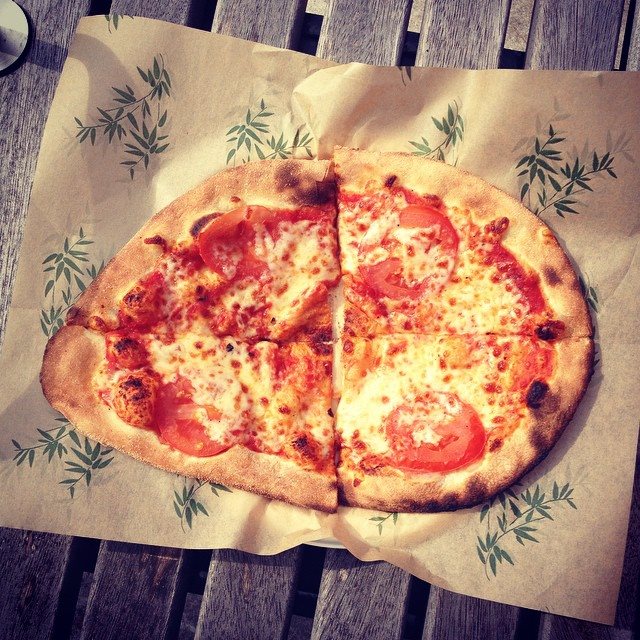 We love pizza, yet there are few great (and we mean truly, truly great) places to get a delicious pizza in Birmingham. We're not sure if this is some sort of dough-based conspiracy (pun definitely intended, and we're rather happy with it…) or whether it's just because no one loves pizza as much as us. In any case, Bare Bones Pizza fires up their pizzas over wood – with crispy bases and delicious toppings being the name of the game. Their mobile street van comes and goes in Birmingham, so when you see it, stop it at all costs and demand your pizza fix!
Our choice: go simple with the margherita. The base is crunchy and it's always a firm favourite.
BAKE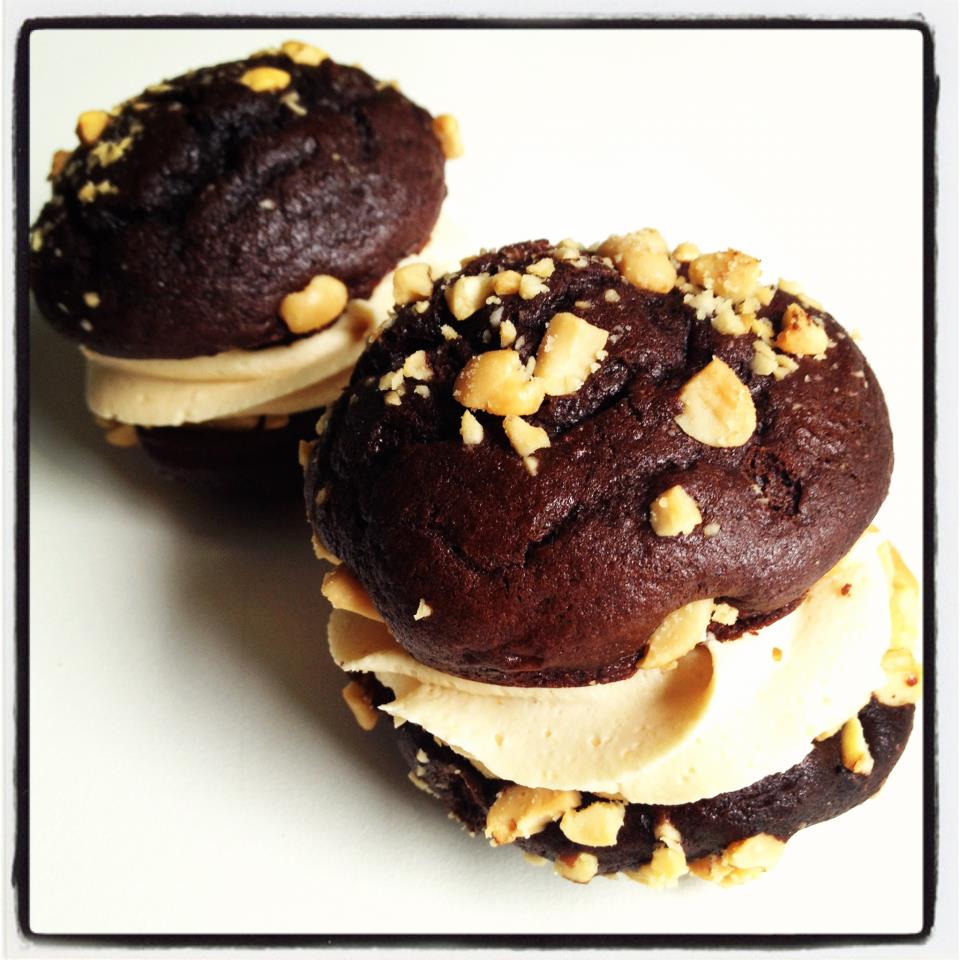 Technically not a street food trader, although they do turn up to foodie events from time to time, and their cakes are so good it almost made us cry the first time we sunk our teeth into one of their colossal brownies. Baking up huge cakes, brownies, shortbreads and just anything else you could possible think of (ok, not anything), BAKE are definitely one to look out for should you spot their banner at your next foodie event.
Our choice: anything. It's all amazing. Trust us.
Manila Munchies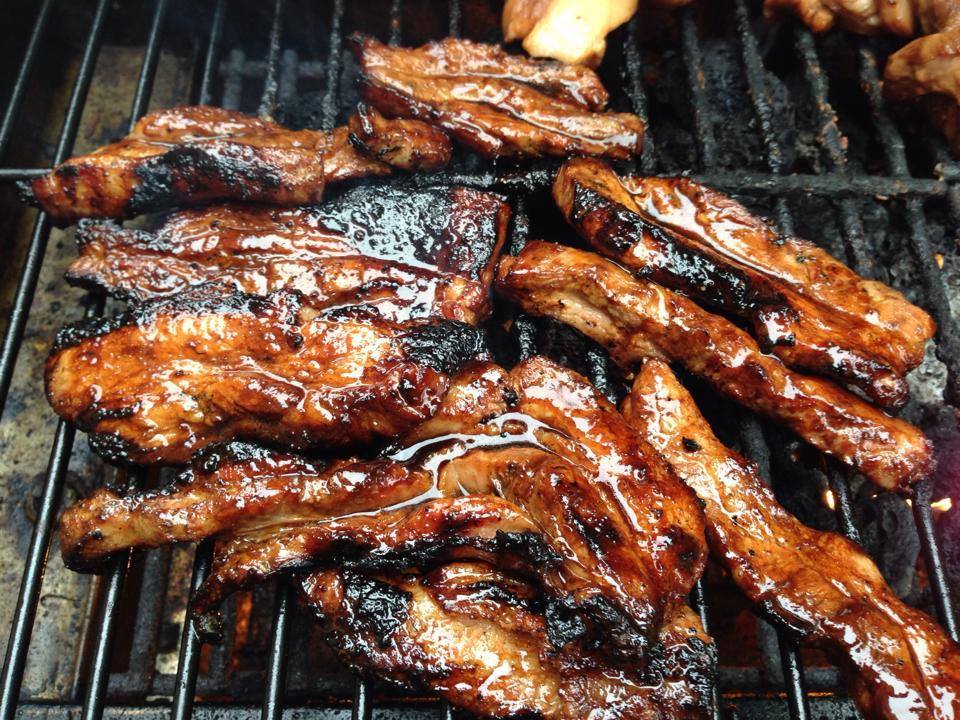 Asain-inspired barbecue straight from the street (not literally) into your mouth, Manila Munchies are always making us hungry whenever even the merest thought of their Filipino grub crosses our minds. Whether you're hankering for beef steak tagalog or you simply appreciate it when meat is wrapped in even more meat (our favourite!), make those munchies disappear with Manila.
Our choice: the Filipino sausages.
Smoqued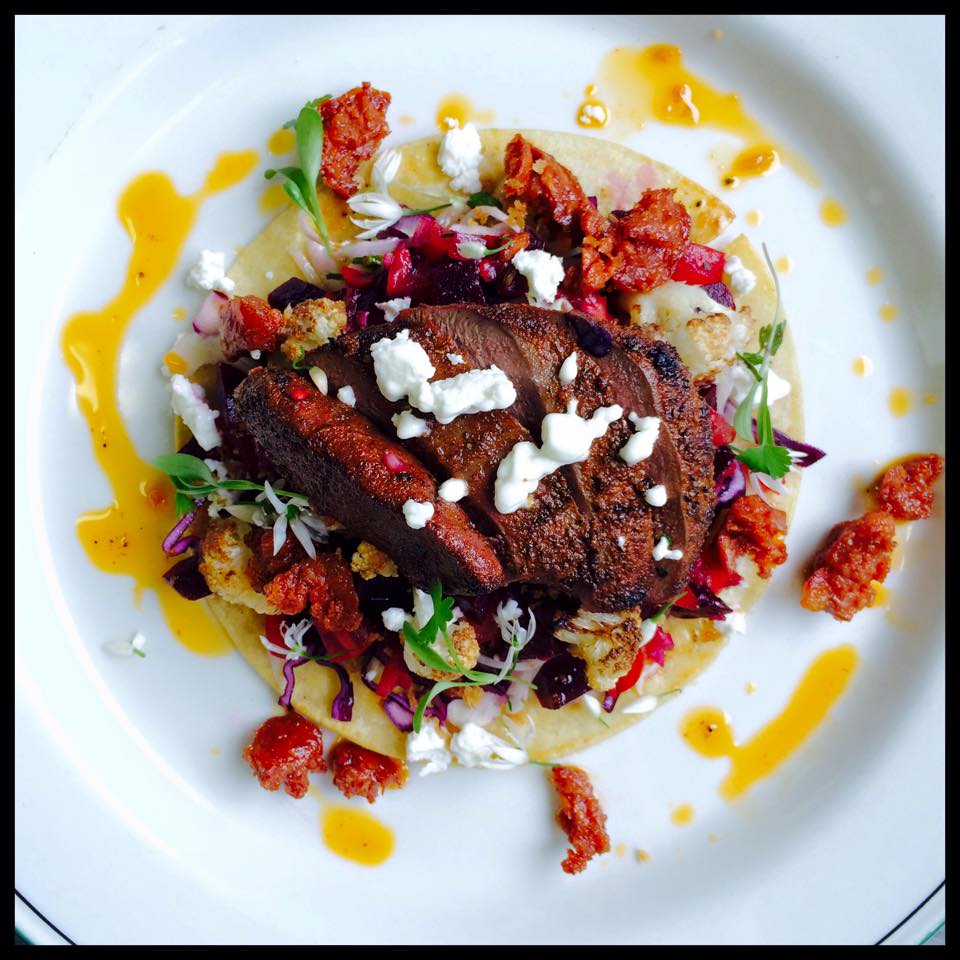 Barbecue has taken Birmingham by storm, and we can't get enough of it. Even in the cold months, it's the smoked meats and glorious sauces that are warming our hearts – and, of course, come summer there's nothing else we'd rather be eating. Smoqued serve up an array of barbecue treats, with their bright yellow van a shining beacon of light to all foodies – where one glance will have your mouth watering and your belly rumbling in anticipation for the feast to come. We guarantee it.
Our choice: the smoked wood pigeon, chorizo, chilli beetroot salsa, charred cauliflower and goat's cheese tostada. It's a winner, pure and simple.
Pietanic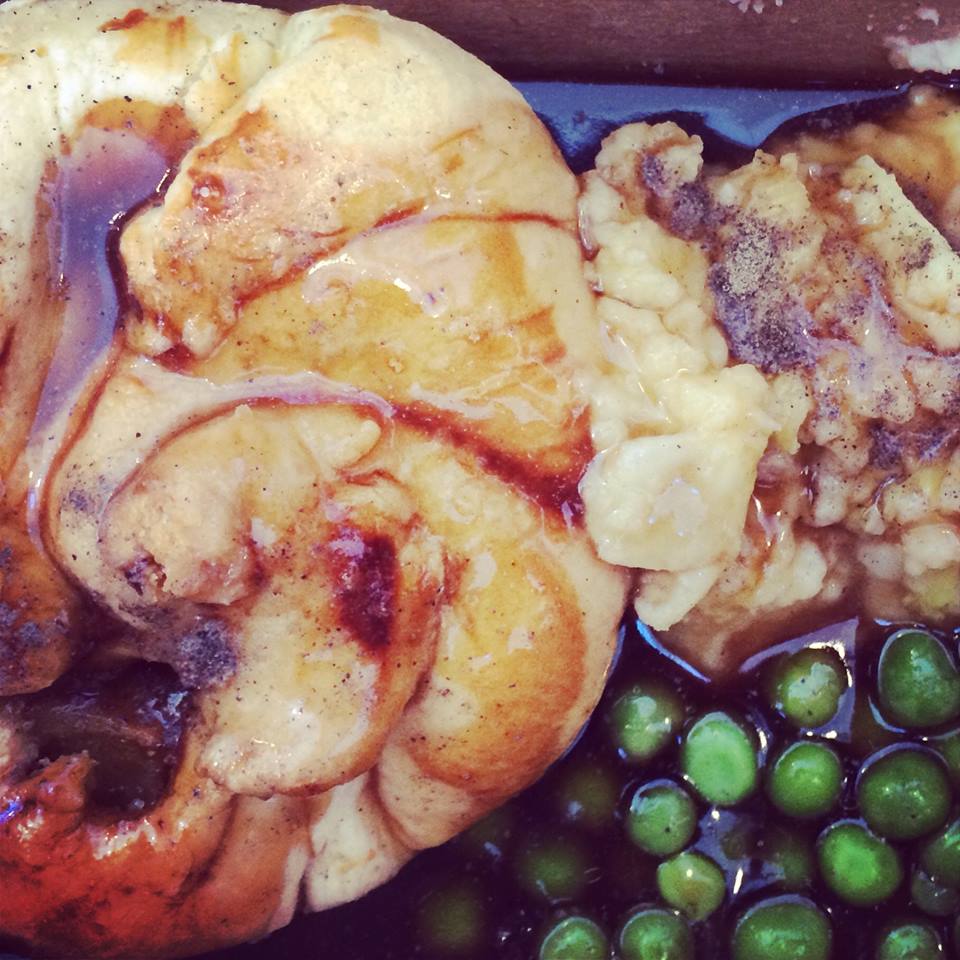 Pies! Everywhere! But mainly in your hand, and covered in gravy. And when we say covered, we mean covered. Pietanic have been Birmingham's favourite pie aficionados for a while now (as well as Digbeth's darling child), and we love them to bits. They've just taken up a full-time residency at rock haven The Sunflower Lounge, but they will be cooking up pies from time to time at your favourite street food events for all your pie-based foodie needs.
Our choice: the venison, chorizo and butter bean pie. It's top notch. Although their frazzle-coated scotch egg at The Sunflower Lounge tastes immense too.
Flying Cows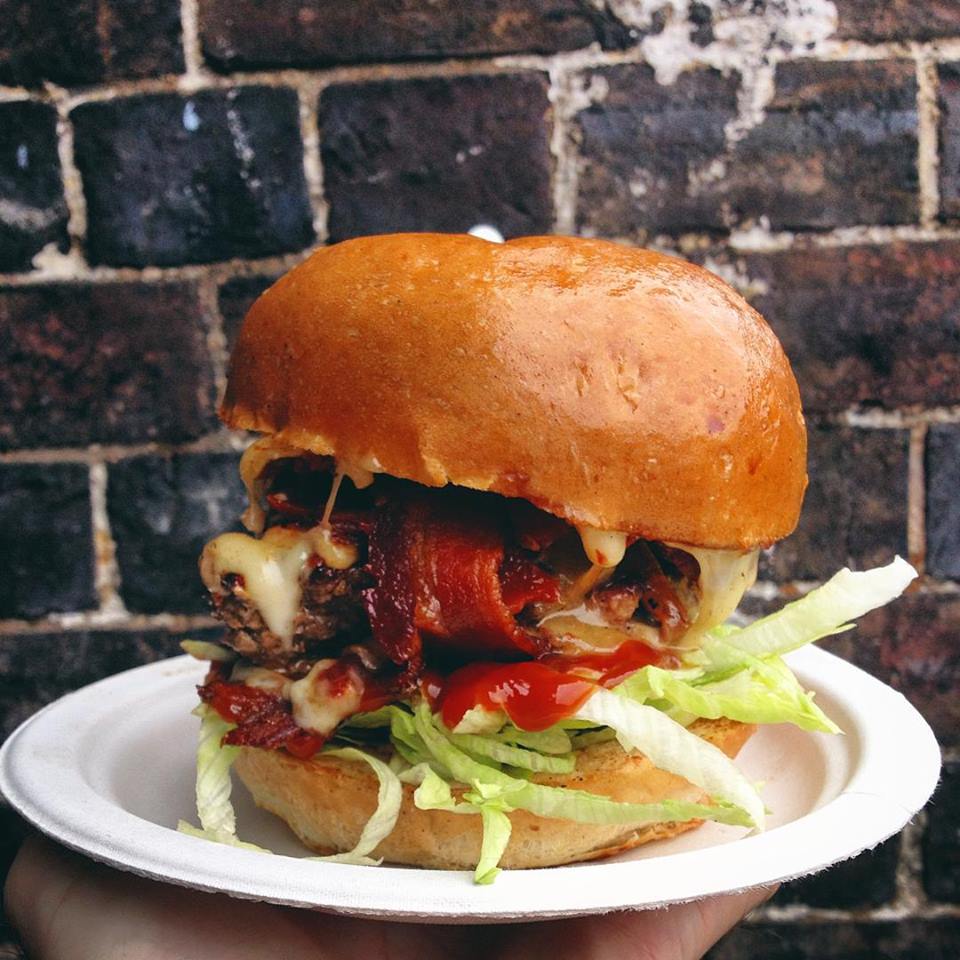 We love burgers, you love burgers, everyone loves burgers (ok, maybe not everyone – but literally everyone…). Grab yourself a burger from Flying Cows and all your foodie dreams will come true. Topped with anything from bacon to blue cheese, one burger just won't be enough – and when you wake up from your food-induced coma we promise you will regret nothing. Nothing!
Our choice: The Beefy Blue. It's got beef, and blue cheese. It's a winning combination.
The Kebab Cartel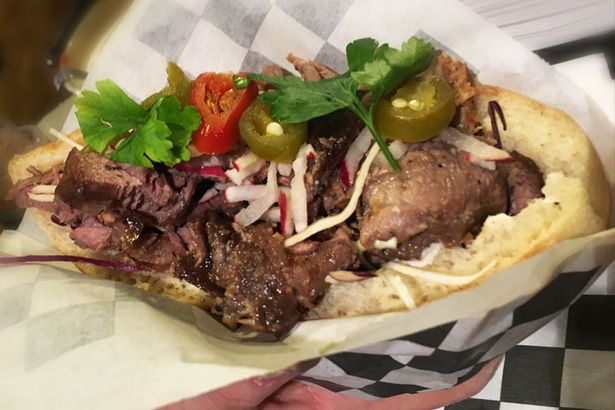 With possibly the most aggressive street food name to date, grab yourself a kebab at The Kebab Cartel and watch everyone else glare at you with complete food envy. Boasting probably the healthiest kebabs around (we're not talking some grim takeaway kebab here folks, this is the real deal), The Kebab Cartel stuff their kebabs with all manner of lovely ingredients – with one bite enough to make you fall in love with these kebab connoisseurs.
Our choice: The Escobar.
Cafe Horchata
We love it when street food gets a little funky, and nothing says funky like serving mouth-watering Mexican cuisine out of a French 1969 Renault Estafette van. Pretty cool, eh? Gimmicks aside, Cafe Horchata specialise in these awesome Mexican sandwiches called tortas which are deep-filled (just how we like them) and made with a special type of bread. Essentially they are awesome, and you should go eat one. Right now.
Our choice: their trio of tacos. That way you get a nice choice, and there's three of them!
Open Sesame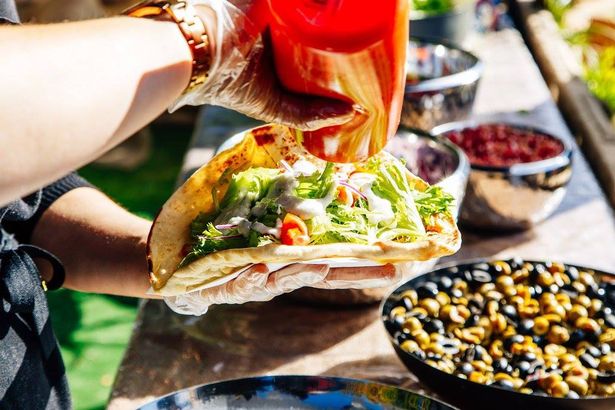 Yes, it is the password to pretty much every secret lair, cave and hideout in the world. But it's also the secret password to great street food of the Persian variety, with a little Levantine thrown into the mix (because variety is always the spice of life). Locally sourced produce goes into their homemade yoghurt, harrissa and ras el hanout, which taste great. So if you're looking for something different and distinct next time you're at a street food event, seek these guys out for sure.
Our choice: their tagine. Ingredients change, but the taste remains the same – beautiful.
The Indian Rasoi
Traditional (and tasty) Indian street food is hard to come by in Brum. We love Indian cuisine here in Birmingham, with our city boasting a huge (and we mean huge) number of fantastic, nationally-renowned Indian restaurants – yet when it comes to Indian street food, one name really stands out from the crowd: The Indian Rasoi. Serving up traditional dishes with an intriguing twist, this is not your normal curry vendor. Grab a dish, and go add some spice to your life.
Our choice: the chaat mix. You get a mix of food, and it tastes amazing.
Poutine Canteen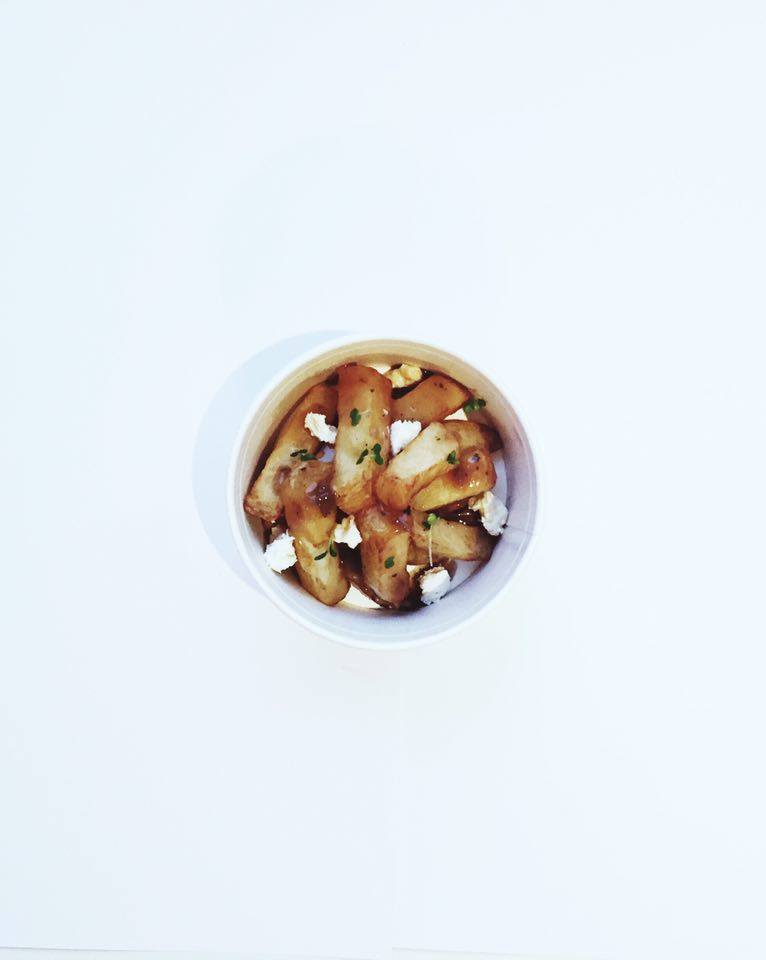 New to the street food scene, these guys (or, to be technical, this girl) hails from the very land of Canada (well her parents do) and she certainly knows her poutine. Serving up delicious and authentic poutine with a smile, Poutine Canteen is definitely one to watch on the street food scene. We have high hopes for this one-gal poutine machine.
Our choice: the jerk chicken poutine. It's jerk chicken, in a poutine – we love it!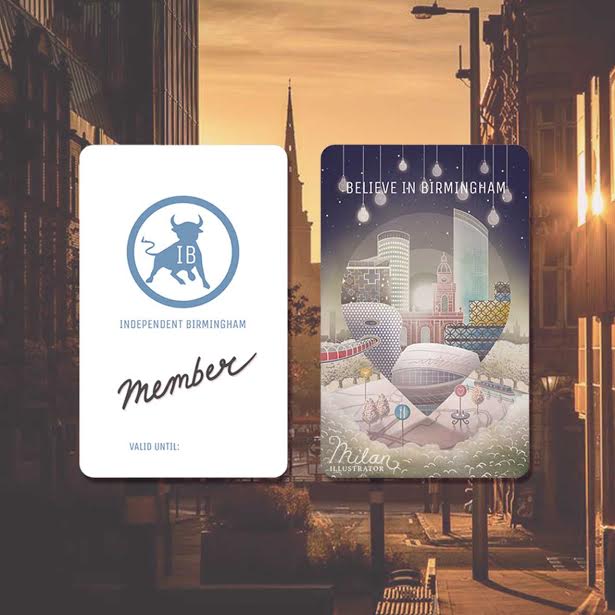 If you're looking to satisfy your hunger on all the street food you can possibly cram into your mouth in one sitting, you can find these incredible traders at: Digbeth Dining Club (every Friday night at Spot*light, Digbeth) and the Seasonal Markets (The Bond, Digbeth). Discounts for IBcard holders at both events.
Grab yourself an Independent Birmingham Membership Card and enjoy fantastic year-long discounts and deals at over 95 of the very best independent cafes, bars, restaurants and shops in Birmingham – including: Digbeth Dining Club, The Electric cinema, Simpsons, The Wilderness, Lasan, Birmingham Hippodrome, Adam's, Smultronställe, Bodega Bar Y Cantina, Purnell's Bistro, Buffalo and Rye, mac Birmingham, Fiesta del Asado, 40 St Paul's, Turners at 69, The Plough, Two Cats Kitchen, Birmingham Repertory Theatre, The Lord Clifden, The Jekyll And Hyde, Nosh & Quaff, The Church, Bourne and Co., The Rose Villa Tavern, Cherry Reds, The Prince of Wales, The Loft and many more.
To grab your key to the city for just £15 (or at the amazing price of two for £20), click here.