Birmingham's annual summer festival of performing arts, BE FESTIVAL, is returning to the city this July!
Once again held at the wonderful Birmingham Repertory Theatre, this week-long celebration of all things dance, theatre and more will take place from 4 – 8 July and it promises to be a seriously exciting event.
This will be the eighth edition of the festival, which continues to grow year on year. Performers from all across Europe will be providing thrilling and thought-provoking entertainment and showcasing daring new performances (think: acrobatics, trampolines, immersive theatre, circus styles and more).
This year performance themes include a wide range of topics, from stories of Portuguese immigrants in London, to the British citizenship test, fractured relationships in the aftermath of war, and even a throwback to the '80s aerobics trend (just don't turn up dressed as Mr Motivator, ok… it might look stupid if we both do it). You can even have a hand in deciding who will perform at next year's festival as the audience can vote for their favourite of the 'Early Ideas' performers (emerging artists performing new material).
For those budding performers there are exciting opportunities to take part in workshops and chat to the artists, as the audience are invited to the festival HUB each day. Don't miss the opportunity to head out into the city to experience thrilling, site-specific performances taking place at different locations. There really will be something for everyone.
And if you don't want the fun to stop after the main festival and want to make a night of it (and who wouldn't?), stay for the evening programme. Every evening there will be the opportunity to sample four performances, as well as eating dinner on the main stage at the REP – which is particularly awesome. Then party the night away to live music and DJ's performing on the BE Late Stage – this year including local bands: Kiriki Club, The Brave Sons of Elijah and DJ Glyn Phillips. Stay up past your bedtime, and go wild!
"BE FESTIVAL has never had more relevance and a greater responsibility than right now, one year since the EU referendum. Here, in the inclusive city of Birmingham, the multifaceted cultural identities and creativity of a continenet will once again be celebrated through performance and art." – Miguel Oyarzun, co-director of BE FESTIVAL.
There is nothing quite like shared cultures to unite people and the performing arts have a diverse and supportive community across the whole of Europe, and the rest of the world. In light of recent political events (classic Brexit, always in the mix), it is more important than ever to find those common loves and goals that unite us and break down borders and the BE FESTIVAL is just one of many organisations that want to maintain bridges between the UK and the rest of Europe (in this case, through the artistic community).
Here at IB, we are all about championing the unique and individual, and the BE FESTIVAL does just that, showcasing emerging performing artists from all across Europe and transcending cultural and linguistic barriers along the way. So, if you love theatre, dance and performance, or if you're looking for something new to experience, this is one not to miss.
More Information
When: 4 – 8 July 2017
Where: Birmingham Repertory Theatre
Tickets: start from just £12 and can be purchased via the Box Office: 0121 236 4455 or online
For more information on what is happening and when, visit the BE FESTIVAL website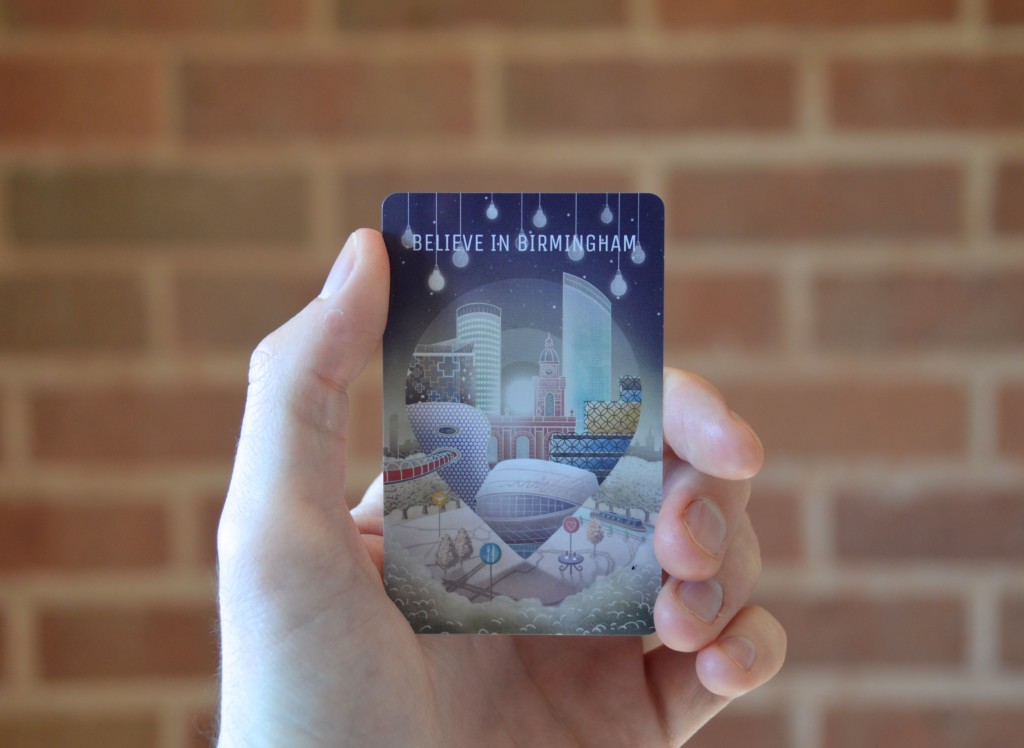 Shop local, celebrate the unique and rediscover your city!
Grab yourself an Independent Birmingham Membership Card and enjoy fantastic year-long discounts and deals at over 95 of the very best independent cafes, bars, restaurants and shops in Birmingham – including: Digbeth Dining Club, The Electric cinema, Simpsons, The Wilderness, Lasan, Birmingham Hippodrome, Adam's, Smultronställe, Bodega Bar Y Cantina, Purnell's Bistro, Buffalo and Rye, mac Birmingham, Fiesta del Asado, 40 St Paul's, Turners at 69, The Plough, Two Cats Kitchen, Birmingham Repertory Theatre, The Lord Clifden, The Jekyll And Hyde, Nosh & Quaff, The Church, Bourne and Co., The Rose Villa Tavern, Cherry Reds, The Prince of Wales, The Loft and many more.
To grab your key to the city for just £15 (or at the amazing price of two for £20), click here.